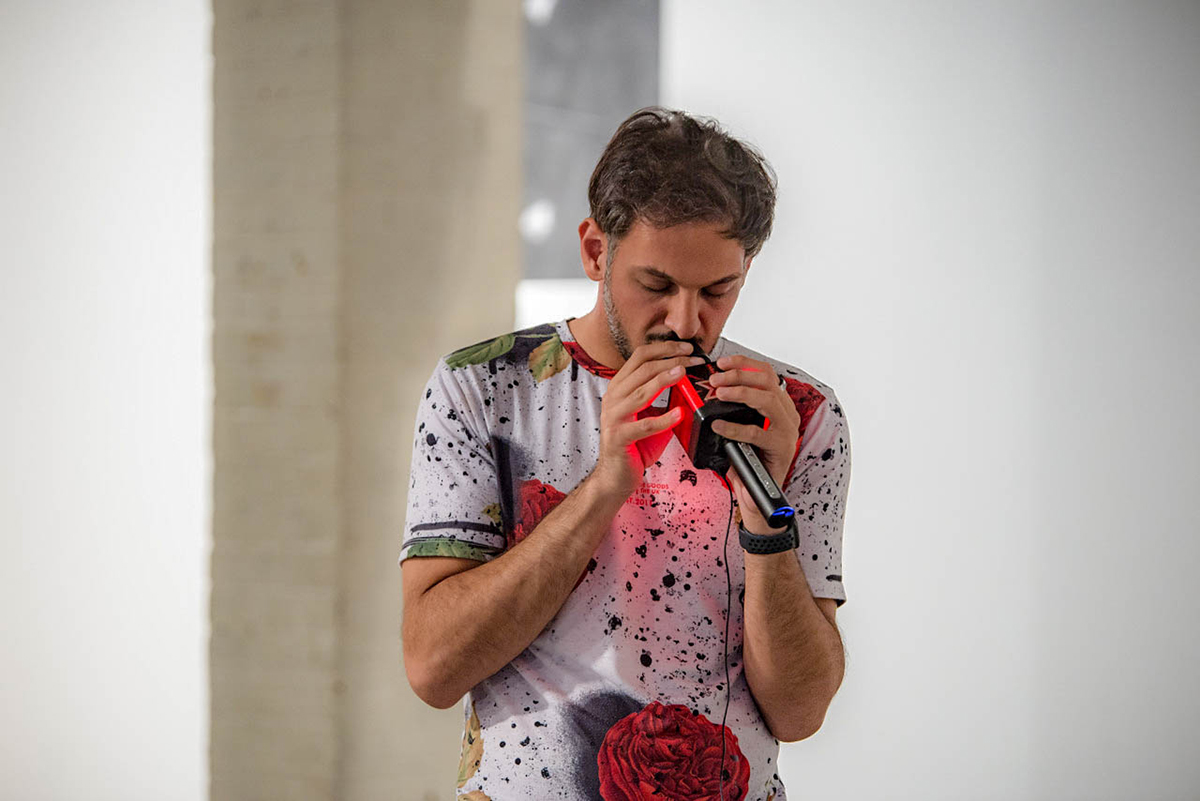 £5.50 / £5.00 General/ £3.00 Member/ £3.00 Concessions
Clore Studio, Main Building
Please note the email confirmation of your booking also acts as your event ticket.
Join us for an evening of performances by Abbas Zahedi and pioneering drum and bass DJ Kemal Okan.
Zahedi will perform In This Space We Leave, a live interpretation of the soundscape in his current exhibition How to Make a How from a Why? made in collaboration with musicians Saint Abdallah.
The evening will close with an experimental music set by Kemal Okan.
There will also be screenings of two short films on the night: Nothing Looks The Same at Night by Kazim Rashid and A Passage by Rouzbeh Akhbari and Felix Kalmenson.
ABOUT
Abbas Zahedi (b. 1984, London) studied at Central Saint Martins and University College London. Recent exhibitions and performances include Whitechapel Gallery, London; Wolverhampton Art Gallery, UK; and 57th Venice Biennale, Italy. Recent workshops, lectures and residency projects include Raven Row, London; South London Gallery; Wysing Arts Centre, UK; Tate Britain and Tate Exchange, UK. Zahedi was awarded a School for Social Entrepreneurs (PwC) Fellowship in 2017 for his work with migrant communities in the UK.
ACCESS
There will be low lighting and different coloured lights included in the performances.
There will be loud music, dancing and spoken word incorporated into the performances.
The room is likely to be busy.
Ear plugs, ear defenders, magnifying glasses and wheelchairs are all available.
For more information on access at the SLG please click here.