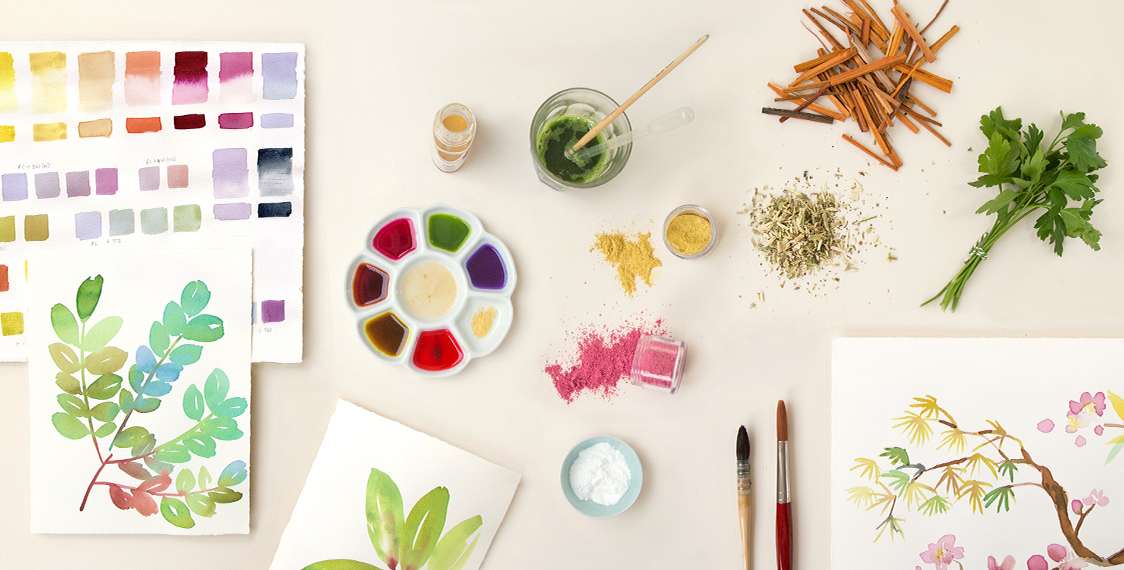 £150.00 / £125.00 Member/ £125.00 Concessions
Kitchen, Fire Station
Please note the email confirmation of your booking also acts as your event ticket.
Learn how to build shape, colour and texture in this six-week introduction to botanical watercolours.
Led by Michelle Evans, sessions are inspired by the two unique gardens at the SLG, the Fox Garden and the Orozco Garden. The course focuses on capturing feeling, rather than details, and enjoying the effects of watercolour to make colourful, expressive paintings.
Each week covers new techniques and practices that build towards an extended painting session in the final class. During the course, participants will also have the opportunity to make paints from natural plant-based materials.
Week 1: Explore mark making, mixing colours, and botanical shapes
Week 2: Build tone, experiment with light and dark and warm and cool colours
Week 3: Observe shapes in nature
Week 4: Explore composition and listen to an introduction to Japanese botanical painting
Week 5: Make paint from plants and plan your final piece of work
Week 6: Guided painting session
You'll take home a colour chart, all your practice sheets, a list of useful resources and a new painting for your wall.
This course is suitable for beginners, as well as those with some experience.
All materials are included.
ACCESS
Seating is available.
The workshop involves hands-on making. It is low noise.
Ear plugs, ear defenders, magnifying glasses and wheelchairs are all available.
For more information on access at the SLG please click here.