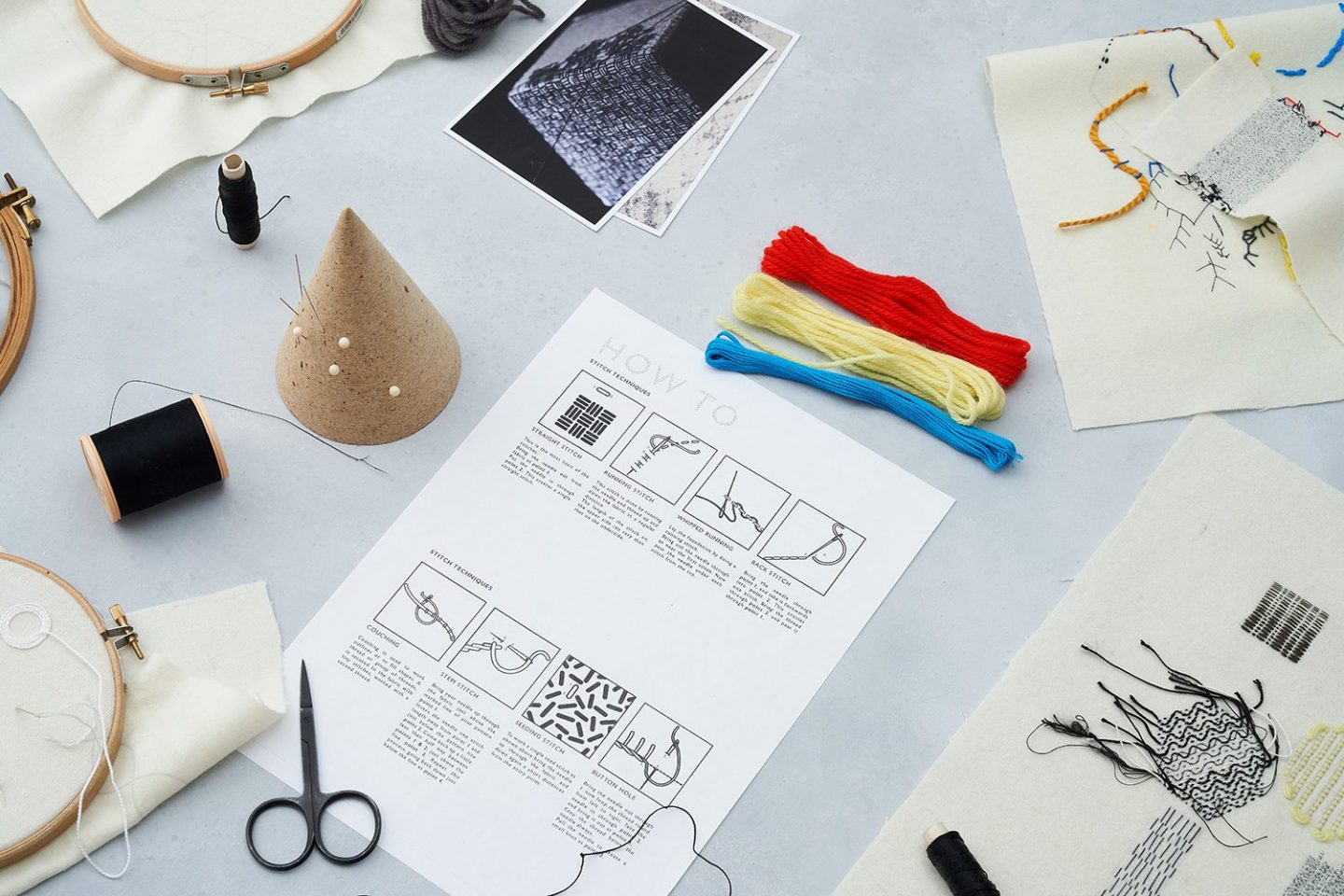 £40.00 / £35.00 Member/ £35.00 Concessions
Kitchen, Fire Station
Please note the email confirmation of your booking also acts as your event ticket.
This introduction to hand embroidery explores both traditional and experimental approaches.
Led by artist Richard McVetis, participants will create different patterns and textures, the workshop inviting creative and artistic responses as well as providing practical skills.
Learn about hand embroidery as a medium of contemporary art and translate your own inspirations into stitch.
ABOUT
This workshop is suitable for complete beginners as well as those with more experience.
Materials are provided but participants are welcome to bring along anything they would like to embroider on or with.
Richard McVetis is an artist working in a range of media, including drawing, installation and textiles. He was a finalist of the 2018 Loewe Craft Prize and his artwork has been shown in galleries, art fairs, and museums across the world including Iceland, Pakistan, South Korea, UAE, Ukraine and US. Richard was selected to be part of the British Pavilion Form + Motion at the Cheongju International Craft Biennale in 2017, and was a finalist for the Jerwood Drawing Prize in 2017 and 2011.
ACCESS
Seating is available.
The workshop involves hands-on making. It is low noise.
The event takes place on the second floor which is accessible via a lift or stairs.
Ear plugs, ear defenders, magnifying glasses and wheelchairs are all available.
For more information on access at the SLG please click here.