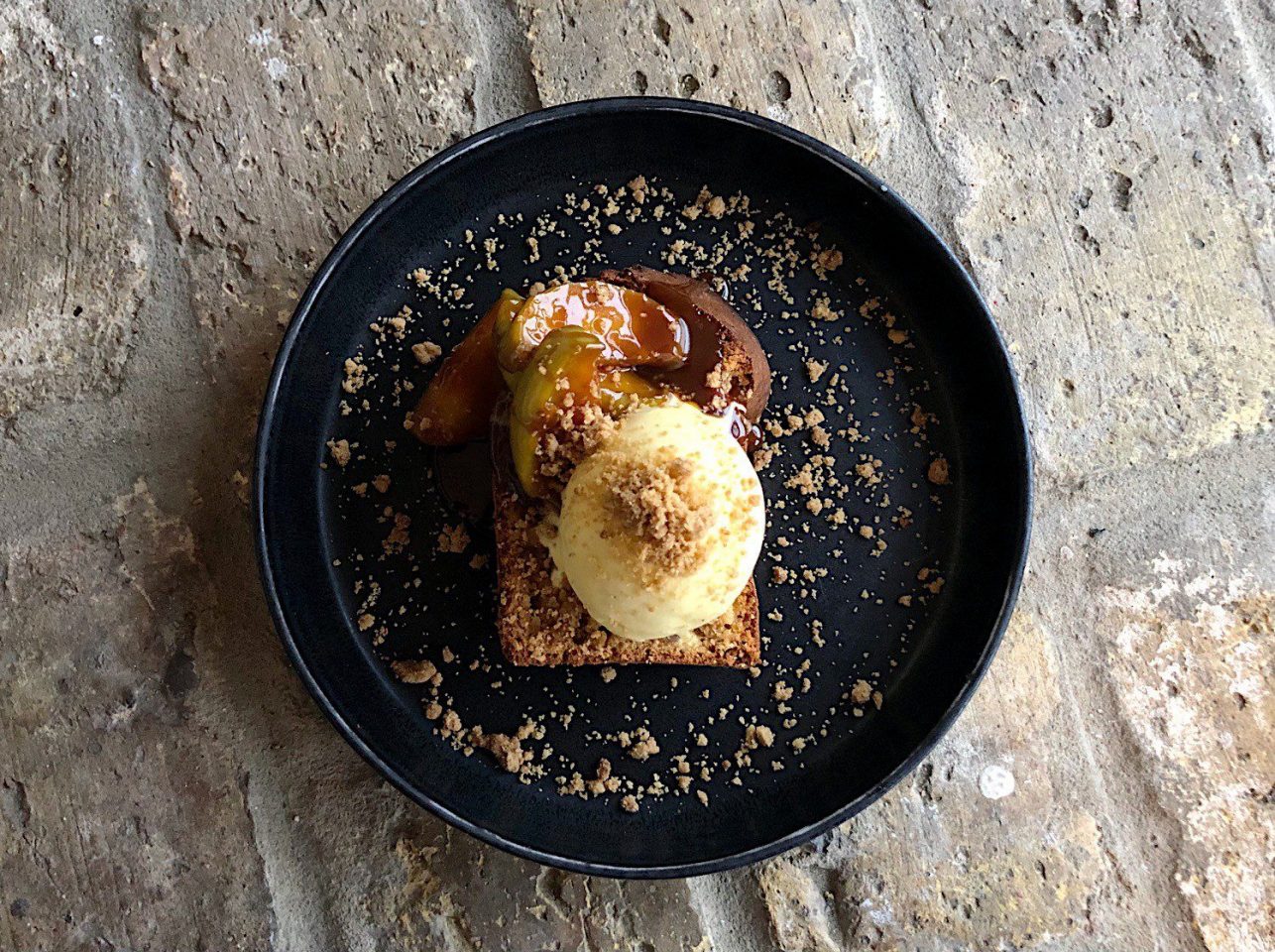 £20.00 / £15.00 Member/ £15.00 Concessions
Zoom
Learn how to make a delicious festive bake from the comfort of your own home. 
Join pastry chef Jeneil Fraser for a two hour live workshop where participants will learn how to bake a stem ginger cake with caramelised apples and a sweet ginger crumb. 
Along with sharing her top tips for baking cakes, Jeneil will guide participants through the technical steps of making caramel from scratch, as well as professional plating and presentation. 
The class is designed for bakers of all levels. All ingredients can be hand-mixed using domestic kitchen utensils so no specialist equipment is needed. 
BOOKING INFORMATION
Following your booking you will receive an order confirmation via email, which will include a full list of ingredients and equipment needed.
An email including a Zoom link and joining instructions will be sent two days before the live workshop date.
If you have any questions regarding this course please don't hesitate to contact us lily@southlondongallery.org 
Allergens: gluten, egg, dairy  
ABOUT
Jeneil Fraser is a Jamaican born head pastry chef, currently working at JOLT in London. Alongside this, she launched her own business The Cake Palette in 2018, and works with Trapfruits London, a fruit delivery service.