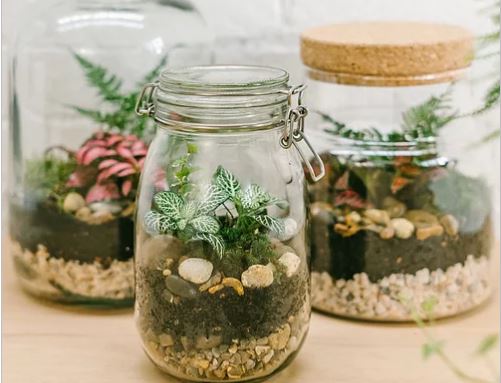 £40.00 / £35.00 Concessions
Kitchen, Fire Station
Please note the email confirmation of your booking also acts as your event ticket.
Join us for a Last Friday workshop with Jar and Fern and learn how to make your own Terrarium. Create a unique and beautiful self-watering garden in a jar to bring a touch of nature to your home.
Workshops include a brief introduction to the history and science of terrariums. The ticket includes hands-on instruction from botanical experts Jar and Fern on how to make and care for your own terrarium as well as a sealable glass vessel, pebbles, soil, moss and a selection of unusual plants.
Any surplus income from ticket sales will go towards the SLG's extensive education programme.