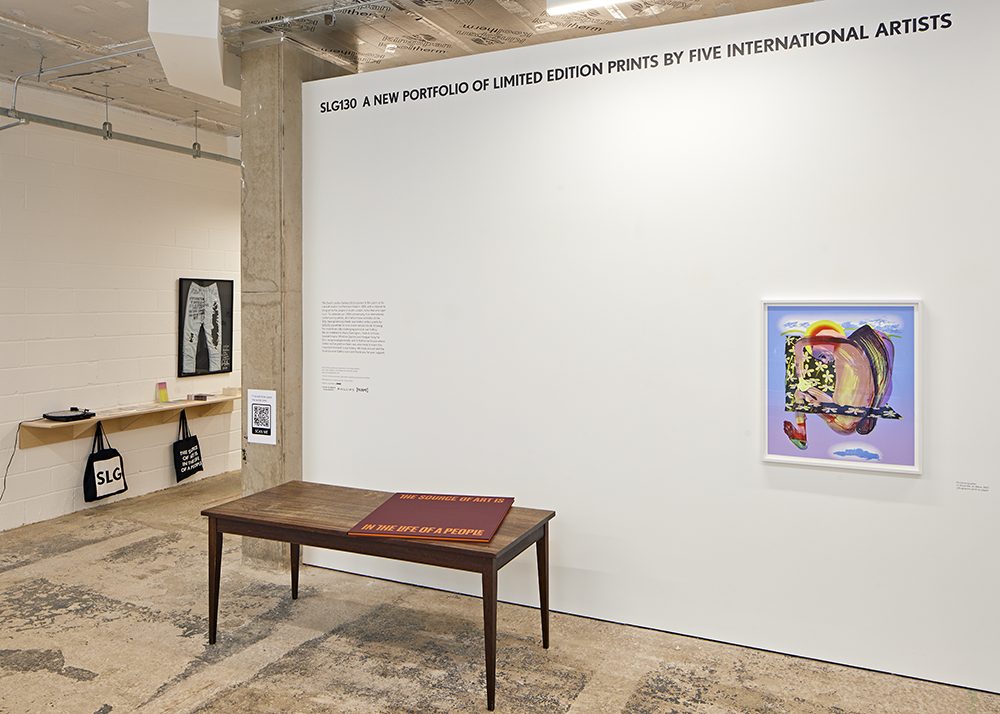 The South London Gallery (SLG) marks its 130th anniversary with a special fundraiser and SLG Central, a pop-up gallery at 30 Old Burlington Street in central London.
A portfolio of limited edition prints is on view, by five leading international artists – Alvaro Barrington, Rashid Johnson, Gabriel Orozco, Christina Quarles and Haegue Yang – plus a new limited edition print on fabric by Katharina Grosse.
Information about the SLG's history is displayed alongside other limited editions by the following artists, with 100% of profits going to the SLG:
John Armleder, Becky Beasley, Chila Burman, Ernest Caramelle, Susan Cianciolo, Richard Healy, Federico Herrero, Thomas Hirschhorn, Henrik Plenge Jakobsen, Ann Veronica Janssens, Hannah Lees, Erik van Leishout, Paul Morrison, Dan Perjovschi, Magali Reus, Raqib Shaw and Lawrence Weiner.