The South London Gallery's new Archive and Collections volunteers are playing an important role in the ongoing cataloguing and digitisation of the gallery's archive. Their work will contribute to a range of digital and physical displays about the history of the SLG and the local area that will go on show in the SLG's new dedicated Archive in the Fire Station annexe from September 2018. Two of these volunteers share their experience us.
What's your name and where do you live?
SZ: My name is Sa-Ra Zwarteveen and I moved from Amsterdam to New Cross, in South East London a year ago.
AS: My name is Alessandra Sormani and I live in East Dulwich.
Why did you decide to start voluteering in the SLG Archive?
SZ: I've worked in several museums in Amsterdam. I started volunteering for the SLG archive to gain an insight into what it's like to work in a London-based gallery. I was particularly interested in the South London Gallery and the Peckham Fire Station project because of the focus on the local community and history.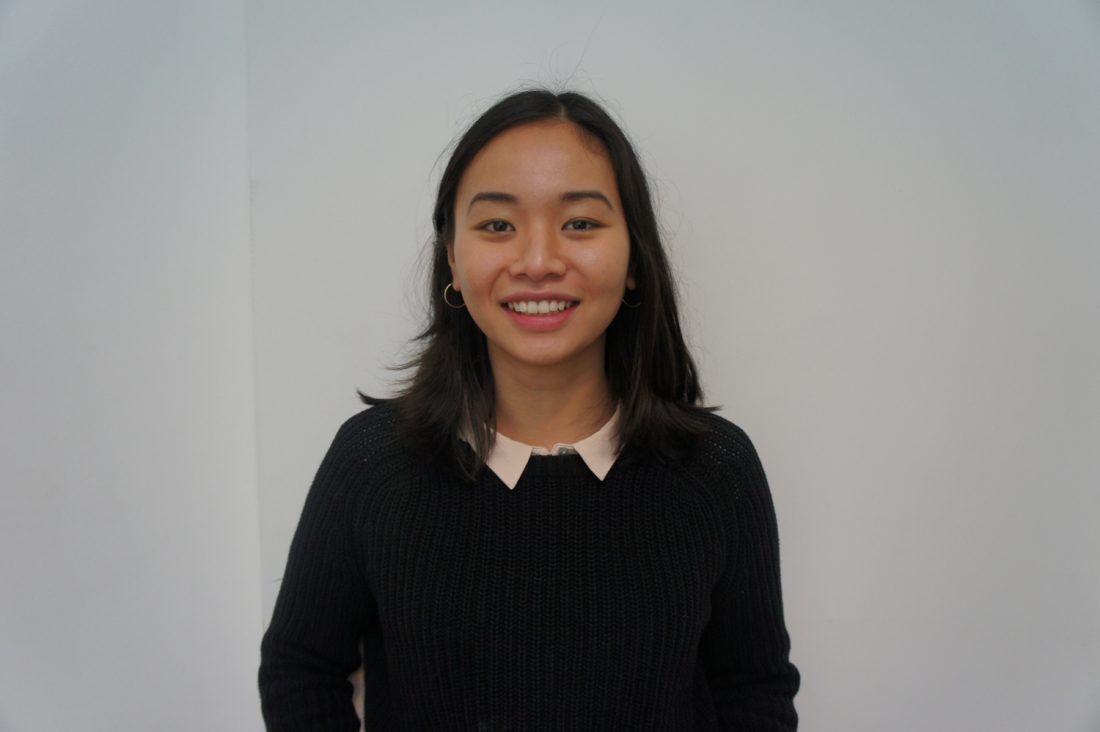 AS: Recent works in my art practice have incorporated themes relating to archives so I've been quite into sorting through physical things. Digitising it all is a whole other side to it but then it all connects which I love discovering. I chose to volunteer at the SLG in their archives as I thought it would be a great opportunity to learn more about the gallery, discover new artists and learn about the history of the local area and the community.
Is there a theme or topic you're particularly interested in?
SZ: After researching past exhibition files in the archive, I have noticed that I am particularly enthused about artists and art projects that are participatory and engage with the local community.
AS: I'm interested in every aspect really of the archive process. Something new is always discovered and it's like fitting pieces of a puzzle. I love going through the folders of past exhibitions and physically handling old transparencies and prints and seeing hand written notes by artists and sketches of exhibition displays. The behind the scenes work that goes on. I'm interested in the story of the freelance photographer who documented past SLG exhibitions, and how the photography documentation of shows was presented in the 1980s and 1990s. I'm also fascinated by the history of Sceaux Gardens, at the back of SLG, after discovering that there used to be an asylum on part of the land where there are now flats.
What is the most surprising thing you've discovered in the archive or worked on so far?
SZ: I think when I was looking through the exhibition file of Karaoke: 4 for 4 and 2 to 2 too (the title is creative but confusing), I found out that the gallery invited 20 artists from the UK and Germany to create artworks for the gallery within a week. In the file I found pictures of the works, but also photographs of the artists having drinks in a pub. Very rock and roll.
AS: I've really enjoyed labelling and organising the slides of past exhibitions to be sent off to be digitised. There is something quite satisfying about doing things in batches. It also meant that when going through the exhibition files, I remembered seeing the shows in the slides. Seeing the actual physical documentation and connecting it to the new digital files is really interesting.
Would you recommend volunteering?
SZ: Definitely! Particularly if you are interested in getting a 'backstage' view of the gallery and if you like to learn about artists and art history. I have learned about so many inspiring artists since I started volunteering.
AS: Absolutely. It's a fantastic way to get involved with a community, discover new things, be part of something, gain experience and confidence and work with lovely people. The South London Gallery is a really calm space to be in, it's a place where I find time stands still and I can hear myself.
If you'd like to know more about volunteering in our archive please come to one of our upcoming Open Archive Sessions on 13 & 16 June, 11 & 14 July, 8 & 11 August, 1-5pm.