We offer free interactive tours to Primary School and Early Years groups, led by the SLG team.
Tours will explore our exhibition programme, and will be tailored to the age-group of the class.
Primary School Tours will introduce pupils to what an art gallery is, encouraging pupils to talk about what they expect to see in a gallery and what art can be. Tour leaders will encourage pupils to look at the artwork and to explore together: how the artwork is made, what it is made of and what it is saying to us.
Tours can include a drawing activity. Groups are welcome to bring their own sketchbooks and pencils for drawing, or we can provide clipboards paper and pencils.
Practical information:
• The duration of tours is 1 hour.
• Tours will take place between the hours of 11am-3pm, on Tuesdays-Fridays.
• Tours are free of charge to state-funded educational establishments. Other educational institutions please get in touch to discuss costs.
• Teaching staff are responsible for the pupils and their behaviour at all times during their visit to the gallery.
• Please let us know if your pupils have any access needs.
To arrange a tour, please download our Group Visit form here and email to heather@southlondongallery.org.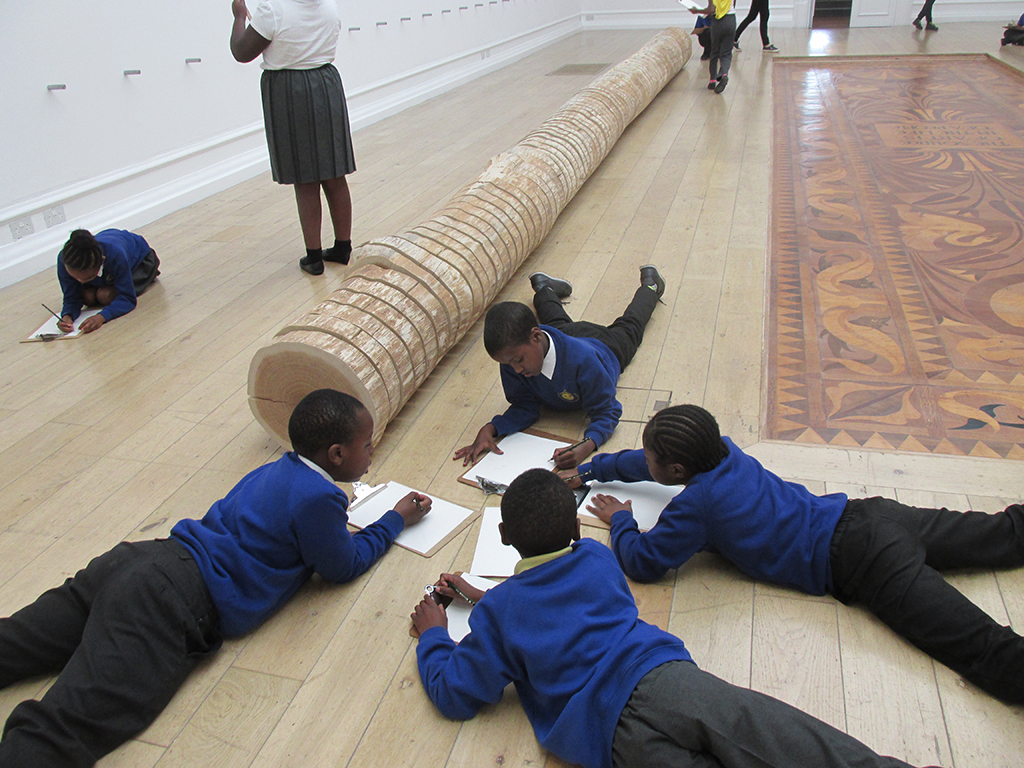 You made the learning fun and it was at a suitable level for their stage of development. The children have all benefited from the sessions in different ways and have really enjoyed their time with you. The adults have also enjoyed the sessions and learnt a great deal too.
Local schools can also apply to be partner schools, and benefit from artist-led workshops and longer term projects. Projects are developed alongside teachers to provide meaningful learning experiences for pupils, and can be linked to curriculum subjects and topics where this is appropriate. Working with an artist, classes will explore the artwork in the gallery, making their own investigation and working out what it means to them. In the studio, they work with an artist in hands-on activities, exploring different art-making processes.
With early years' groups, we adopt a hands-on play-based approach to projects. Outside of the classroom, children explore new situations, learning how to interact with new people and spaces. Short activities encourage children to follow their curiosity and to engage in creative play.
Please get in touch to find out more about becoming a partner school.
If you are interested in making a visit with a class please contact our School and Community Projects Manager Heather Kay: heather@southlondongallery.org