We are working to deliver free interactive School Tours for schools and colleges online, introducing contemporary art and reflecting on its relevance today.
On-site tours are currently on hold due to Covid restrictions, click here to sign-up to our newsletter to hear ongoing developments.
Our evolving exhibition programme provides a rich platform for engaging with contemporary art practice and developing critical dialogue. Tour leaders will encourage interaction with the work, discussing emerging themes and ideas. Pupils will be asked to consider the materiality of the work, and to make their own minds up about what they are seeing.
Tours can include a drawing activity.
If you interested in arranging a tour please email heather@southlondongallery.org.
I've never heard my pupils talk so articulately about art before, I want to come back and record them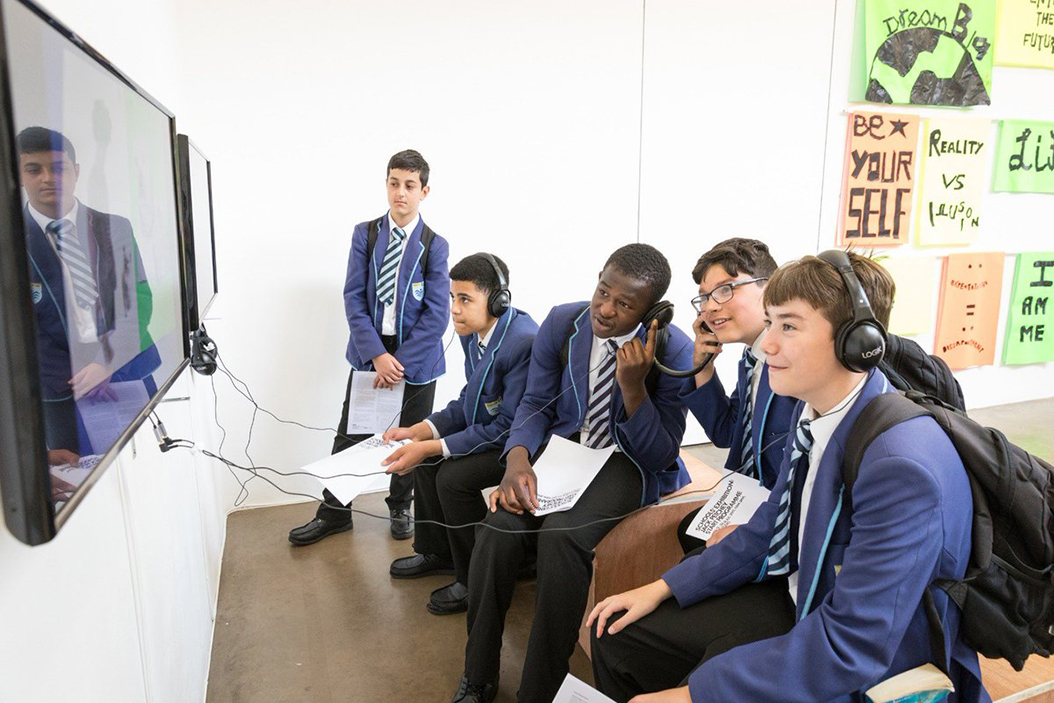 Local schools can also apply to be partner schools, and benefit from artist-led workshops and longer term projects.
Workshops include:
a facilitated exhibition visit where pupils can develop their critical thinking about contemporary art
meeting and working with a practising artist to develop ideas through making, in our bespoke education studio
Please get in touch to find out more about becoming a partner school.
After visiting the exhibition and participating in the workshop there was a significant shift in our student's understanding and output and maturity of ideas.
If you are interested in working with us please contact our School and Community Projects Manager Heather Kay: heather@southlondongallery.org