We offer free interactive School Tours for schools and colleges, introducing contemporary art and reflecting on its relevance today.
Our evolving exhibition programme provides a rich platform for engaging with contemporary art practice and developing critical dialogue. Tour leaders will encourage interaction with the work, discussing emerging themes and ideas. Pupils will be asked to consider the materiality of the work, and to make their own minds up about what they are seeing.
Tours can include a drawing activity. Groups are welcome to bring their own sketchbooks and pencils for drawing, or we can provide clipboards paper and pencils.
Practical information:
• The duration of tours is 1 hour.
• Tours will take place between the hours of 11am-3pm, on Tuesdays-Fridays.
• Tours are free of charge to state-funded educational establishments. Other educational institutions please get in touch to discuss costs.
• Teaching staff are responsible for the pupils and their behaviour at all times during their visit to the gallery.
• Please let us know if your pupils have any access needs.
To arrange a tour, please download our Group Visit form here and email to mail@southlondongallery.org.
I've never heard my pupils talk so articulately about art before, I want to come back and record them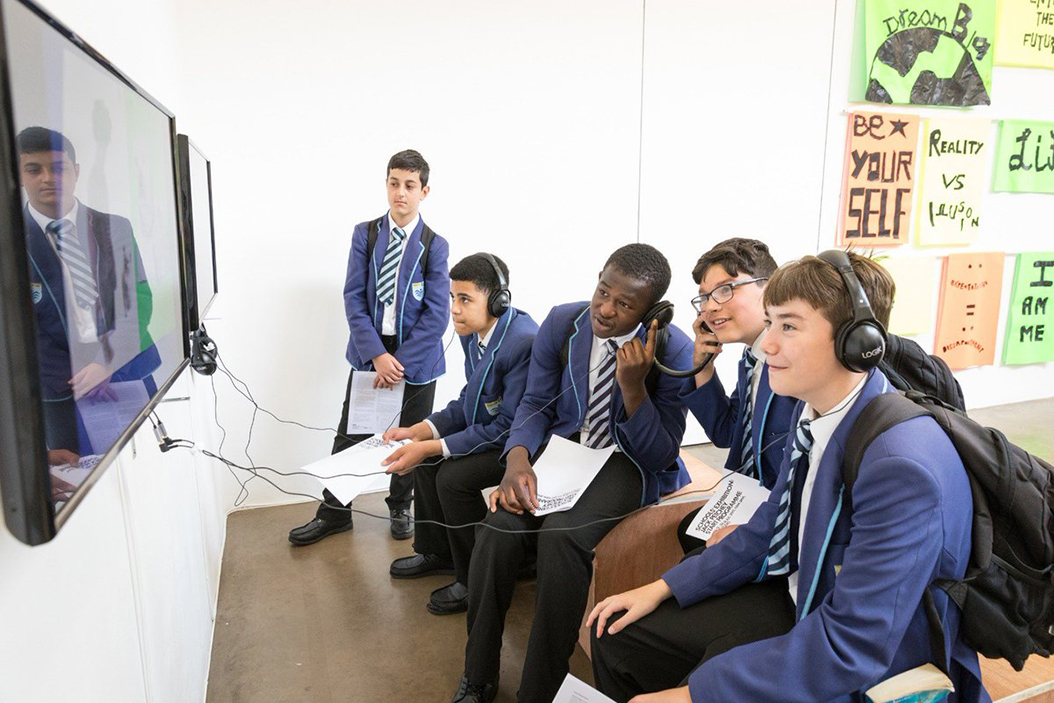 Local schools can also apply to be partner schools, and benefit from artist-led workshops and longer term projects.
Workshops include:
a facilitated exhibition visit where pupils can develop their critical thinking about contemporary art
meeting and working with a practising artist to develop ideas through making, in our bespoke education studio
Please get in touch to find out more about becoming a partner school.
After visiting the exhibition and participating in the workshop there was a significant shift in our student's understanding and output and maturity of ideas.
If you are interested in making a visit with a class please contact our School and Community Projects Manager Heather Kay: heather@southlondongallery.org