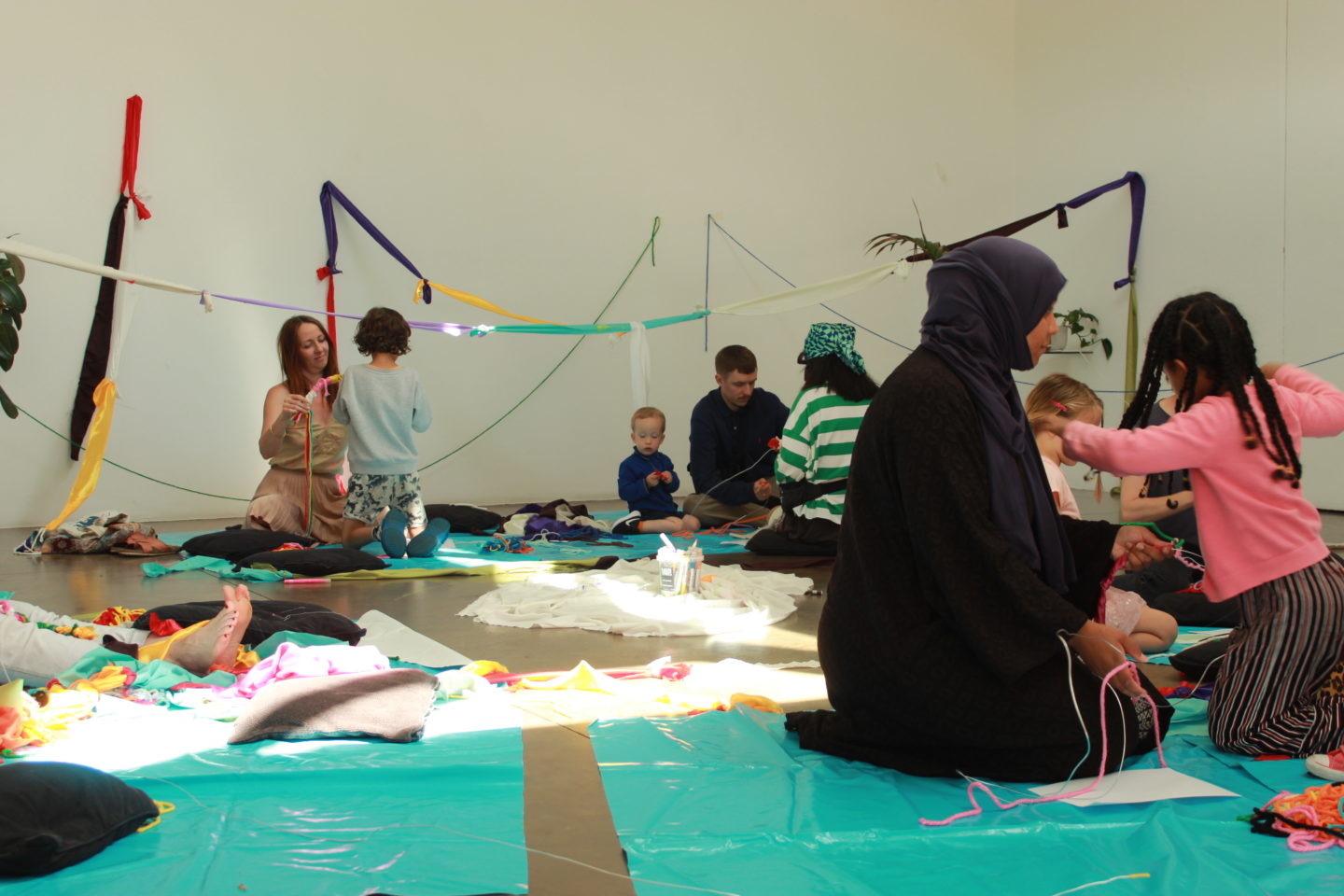 Join us for a free, drop-in workshop for families! 
Suitable for children aged 5–12 years with their parents and carers.  
ABOUT

Sunday Spot is a programme of free workshops that take place on the last Sunday of the month. Sessions are self-directed and designed for families with children aged 5-12 years old. The space is supported by the SLG's Art and Play team.
From June to November sessions will be led by Sunday Spot Artist in Residence Tyreis Holder. Tyreis' workshops will explore generational and personal healing, unpicking authoritative roles, interconnectivity, mental health and mindfulness through a range of 'family journaling' and textiles activities. The residency will culminate in the creation of a collaborative textile installation and play space.
ACCESS  
The room is likely to be noisy. 

 

The activity is not seated. Chairs are available upon request. 

 

Ear plugs, ear defenders, magnifying glasses and wheelchairs are all available. 

 
BOOKING 
The workshop is free and drop-in any time from 2-4pm but we ask all visitors to book in advance.

 

Please book one ticket per family/group through the booking link on this page.

 

There may be space for people to attend without a booking, however we will prioritise families with tickets.

 
BIOGRAPHY
Tyreis Holder is an artist, poet and visual storyteller from south London with heritage reigning from Jamaica / St Vincent. She works in mediums pertaining to installation, textiles, performance, poetry, sculpture and sound. Her practice centres around explorations of self and identity, the relationship with the mind, particularly with regards to navigating colonial spaces. Her work poses textiles as poetic language, functioning as a healing device – specifically in relation to trauma experienced by Black women. Bringing lived experiences into her practice, she generates conversations around how social and intimate spaces are shaped through race, disability/diffability, community, class, sexuality and culture.