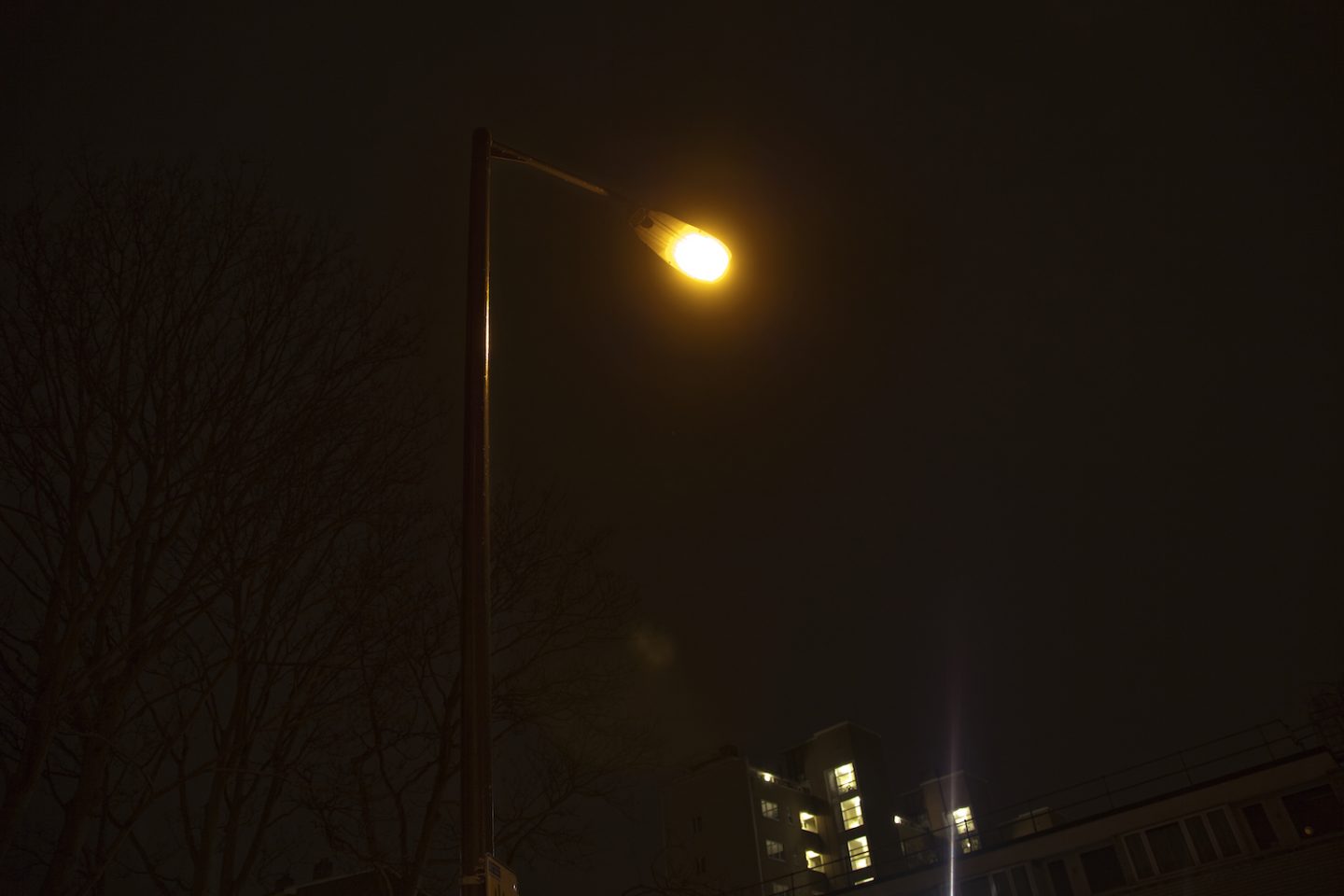 Join Touretteshero's Jess Thom for a scripted monologue of lamppost based anecdotes and tics, performed by Jess and then taken on by the audience to relay and respond to.
On Thursday 25 October the KNOCK KNOCK exhibition and SLG shops, spanning the Main Building and Fire Station, will be open until 7pm.
We offer concession tickets for disabled people and, if you require the assistance of a friend or helper to attend, we can make a free ticket available for your companion. Please contact our team on 020 7703 6120 / mail@southlondongallery.org
Lamppost, Light of my Life is a relaxed performance. This means that you are free to move about, make noise and come and go during the show.
BIOGRAPHY
Writer, artist and part time superhero, Jess Thom co-founded Touretteshero in 2010 as a creative response to her experience of living with Tourettes Syndrome.
Touretteshero is about reclaiming the most frequently misunderstood condition on the planet, challenging people to think differently, and building a more inclusive society.
In 2017 Touretteshero hosted Adventures in Biscuit Land at Tate Modern as part of their Tate Exchange programme. In the same year Jess débuted her critically acclaimed performance of Samuel Beckett's short play Not I at the Edinburgh Fringe Festival as well as hosting and curating Brewing in the Basement at the Barbican Centre. In 2018, touring of Not I has continued with a sold out two week run at Battersea Arts Centre and further performances nationally and internationally. She also toured her stand up show Stand Up, Sit Down, Roll Over to Portland, Oregon.