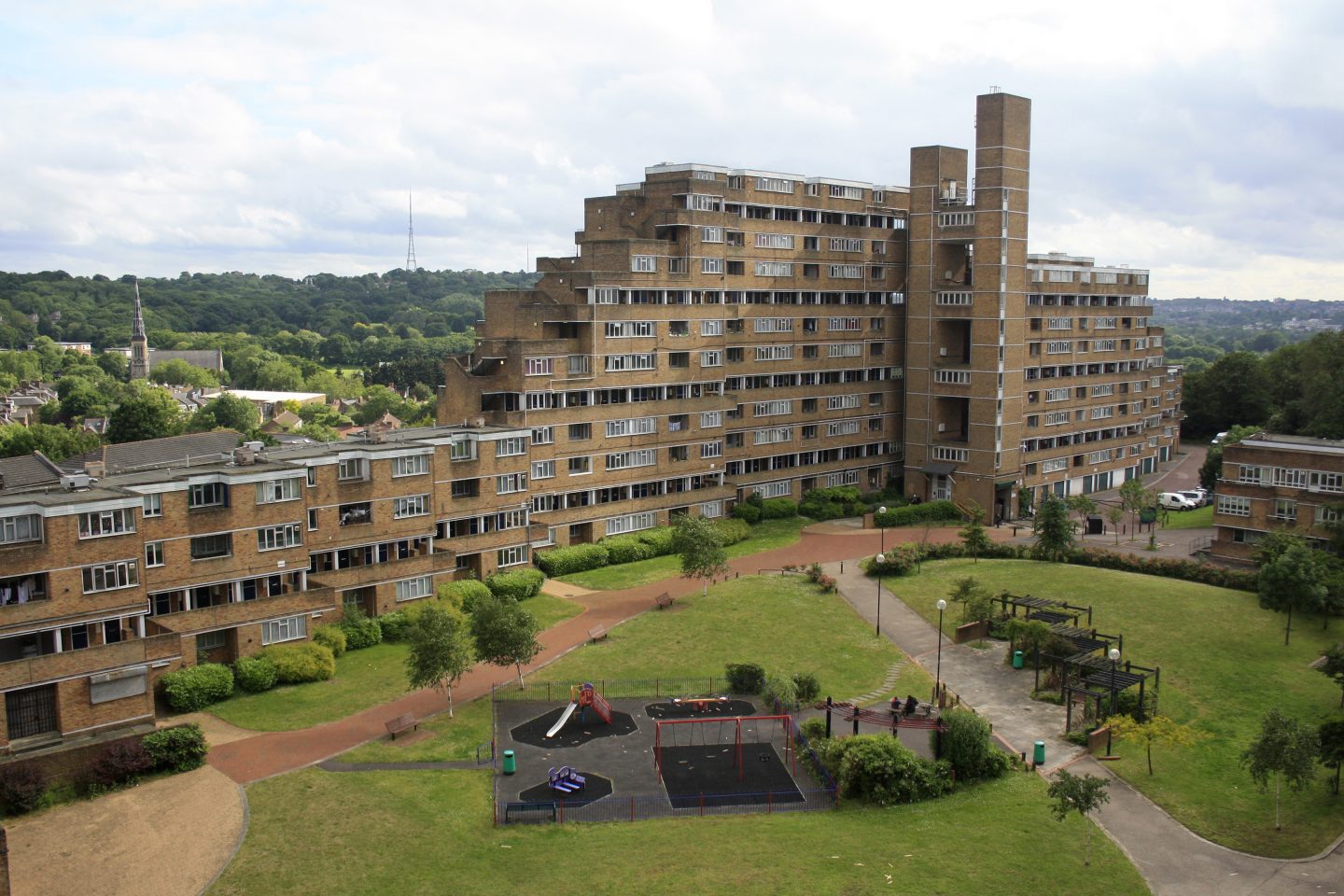 SOUTH LONDON GALLERY AND OTHER LOCATIONS AROUND SOUTH LONDON.
Learn the core principles of architecture and discover the architectural history of south London in this new course.
Over four sessions, discover some of the most ambitious and celebrated buildings in south London. Explore how social and political change has impacted the city through a mix of walking and cycling tours, plus access to private residences. Some of the buildings you will discover include 19th century live-work spaces as well as post-War alternative and collective forms of housing.
Build your knowledge of construction techniques and materials and gain the skills to practice sketching, analytical drawing and architectural recording methods culminating in the design of an urban house from plan to model.
Please note, parts of this course take place outside. You will need to bring a bicycle for week 2.
13 July – At the SLG
Short introduction to core principles of architecture in the SLG garden. Southwark Walking Tour from the SLG to Elephant and Castle / Lambeth North, including a building visit of 19th century "live / work" block at Pullens Yard.
14 July –  offsite
South London Cycling Tour (Lambeth, Lewisham, Southwark). See some of the most ambitious and celebrated architecture of South London, including Dawson's Heights Estate, with the majority of the projects designed by women architects.
20 July – Meet at the South London Gallery, in the Clore Studio
Design session in the garden of the South London Gallery. Participants to each design an individual or replicable urban house from plan to urban façade, considering the social and political lessons learned in previous sessions and how it relates to the city.
21 July – Offsite, meet at the Honor Oak Park Station. Bikes are not required for this session.
Visit Walters Way to discuss alternative and collective forms of housing, practising sketching and learning analytical drawing using archive material and by looking / recording.
BIOGRAPHY
This course is programmed in partnership with Open City as part of the Academy of British Housing.
Okra is an architecture, research and education collective based in south London, specialising in projects that benefit communities old and new. The course is led by Aidan Hall, joined by Roz Peebles. 
Aidan Hall is a co-founder of social enterprise Okra where he leads projects in the fields of architecture, design, research and education. He has taught architecture at schools and universities across the UK and Europe and has led walking tours for the Architecture Foundation since 2017. He joined the Open House tours team in summer 2020.
Rosalind Peebles is an architect at alma-nac currently working on housing and community-oriented projects in London. She is a member of Okra where she collaborates in the fields of research and education, focussing on the social responsibility of architecture and housing in London. She has led tours for the Architecture Foundation since 2018 and joined the Open House tours team in summer 2020.
ACCESS
Each session is 2 hours long.
There will be seating available during the first and third session.
The second session is a cycle tour.
The third session is an interactive workshop.
The fourth session is a guided tour to a residential building, some seating will be available.
Please contact lily@southlondongallery.org with your access requirements
Concessions are available for SLG Members, students, over 60s, unwaged and disabled visitors. Proof or ID for each concession will need to be shown upon collection of tickets.
Please note, all tickets purchased through the South London Gallery's website are non-refundable. We therefore ask you to please double-check your availability before purchasing any tickets. In the case of an event being cancelled we are able to offer a refund.