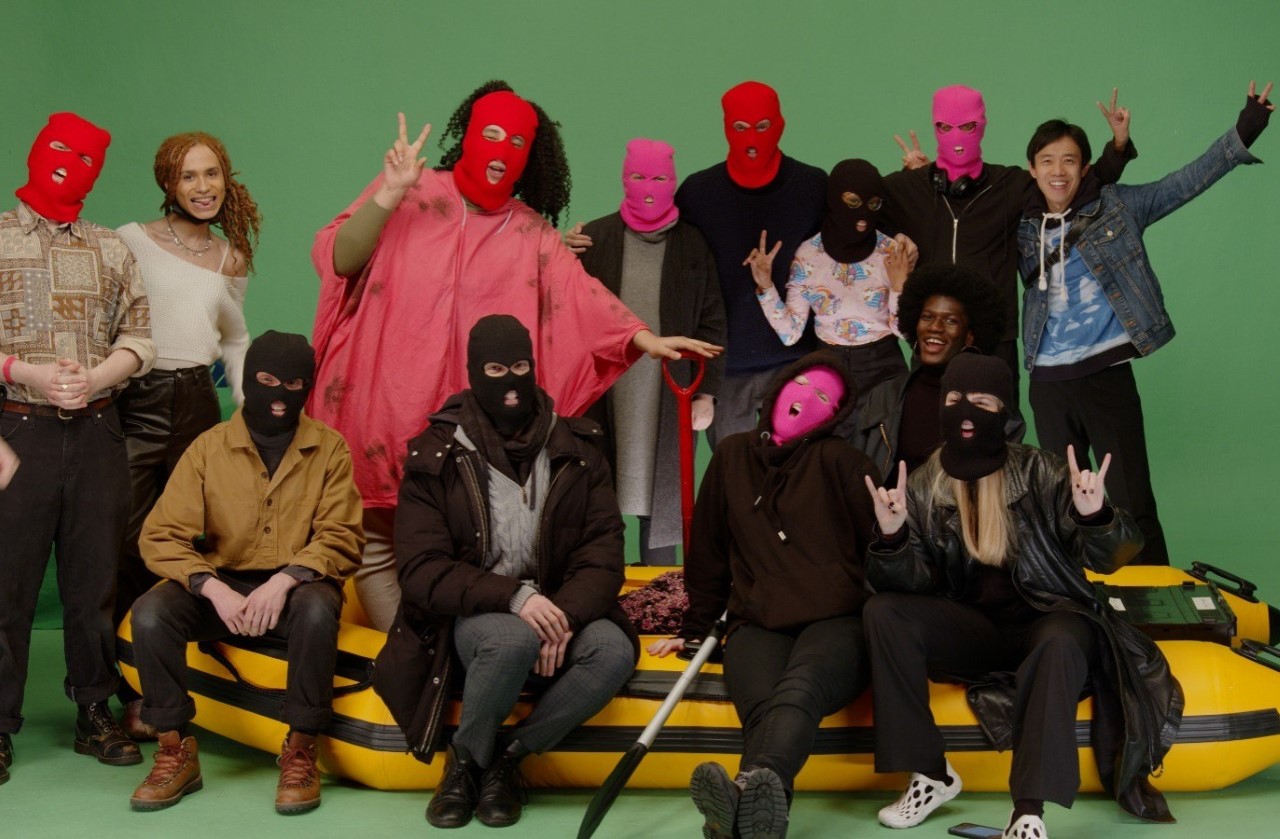 The Conch is a forum for artists to present work in progress and receive feedback from the audience.
This edition of the Conch is programmed by artist Rieko Whitfield with artists Danielle Brathwaite-Shirley and April Lin 林森.
This session will focus on cross-cultural storytelling in art practice. In particular, the discussion will explore the ways in which avatars or alter-egos are used to hold stories and to imagine alternate worlds.
Tobi Adebajo and Danielle Brathwaite-Shirley will present a new performance. April Lin 林森 will present a chatbot that is currently in development.
BIOGRAPHIES
Rieko Whitfield is a Japanese-American artist, writer, and musician who weaves non-linear speculative mythologies into expanded performance. She is the founding director of performance platform Diasporas Now.
April Lin 林森 (b. 1996, Stockholm — they/them) is an artist-filmmaker investigating image-making  as a site for the construction, sustenance, and dissemination of co-existent yet conflicting truths. They dream & explore & critique & fret & catastrophise & imagine & play with the potentials that the moving image holds — for a collective remembering of forgotten pasts, for a critical examination of normalised presents, and for a visualising of freer futures as, of course, imagined from the periphery. Their films have been shown and screened at: HOME, Beijing International Short Film Festival, Lausanne Underground Film & Music Festival, NOWNESS Asia. 
Artist and game developer Danielle Brathwaite-Shirley weaves the lived experiences of Black Trans people into the fabric of their fictional space. Through animation, sound, and performance, they pay reverence to the many creative narratives of "those living, those who have passed, and those who have been forgotten". Much like a Black Trans archive, their practice cements the posterity of Black Trans people's existence as: "throughout history, Black queer and Trans people have been erased from our archives. Because of this, it is necessary not only to archive our existence but also the many creative narratives we have used and continue to use to share our experiences." 
ACCESS
Event is seated

 

Room will be dark at times for presentations

 

There