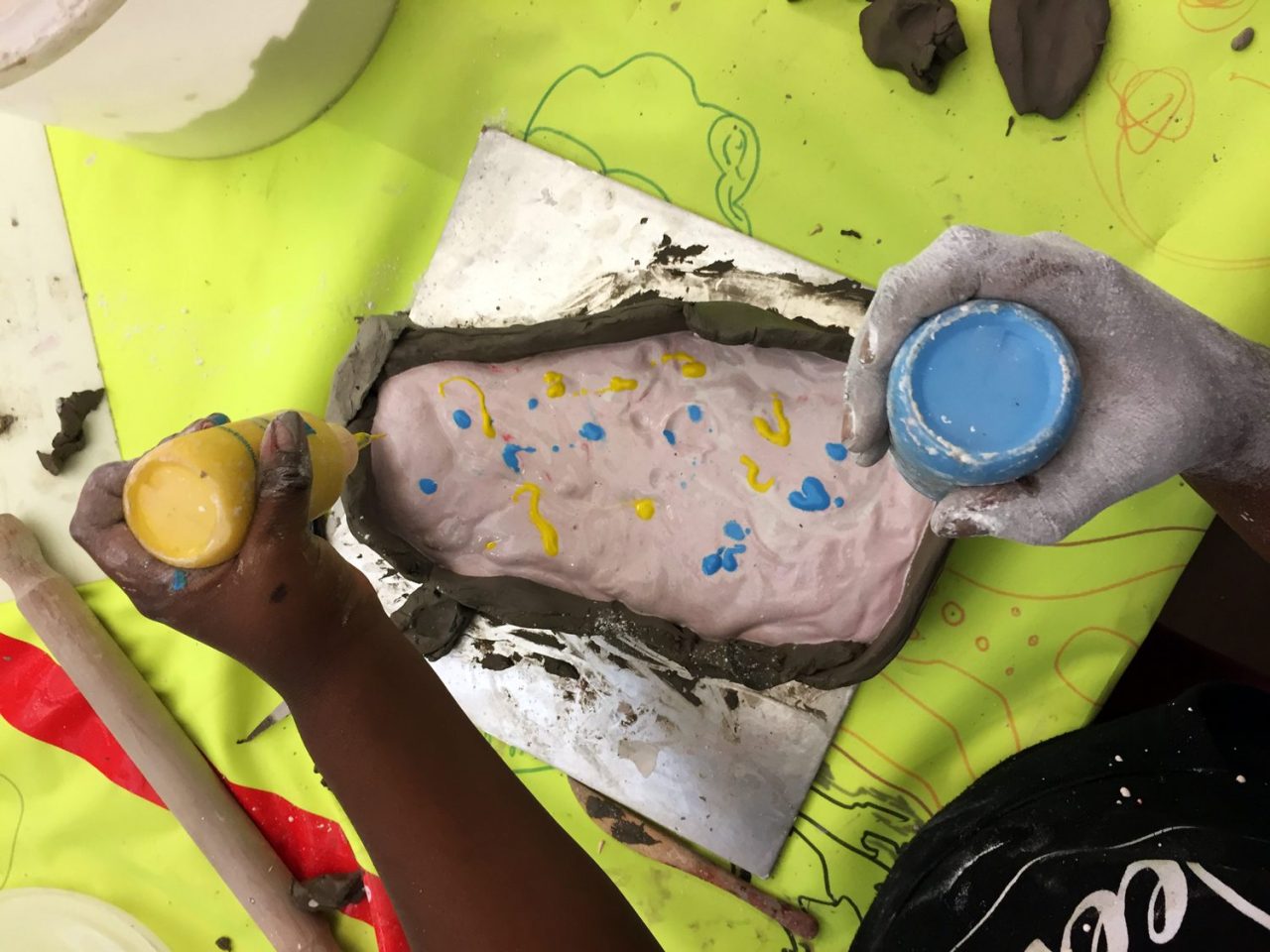 Artist Davinia-Ann Robinson leads this Sunday Spot Workshop inspired by the body.
Using experimental casting techniques, children and families create the outlines of different limbs and make bodily impressions using plasticine to leave traces of themselves across the studio.
ABOUT THE WORKSHOP
This activity may be messy. We recommend children wear appropriate clothing.
This workshop is suitable for children aged 3–12 years.
Sunday Spot is an ongoing series of free, drop-in family activities which take place every Sunday from 2–4pm, including a self-led play space for children aged 0–5 years, and a monthly workshop for children aged 3–12.
ABOUT THE ARTIST
Davinia-Ann Robinson explores the cultural politics of emotions and the implications of these emotions for Black female bodies in colonial spaces. She is interested in exploring the presence of different bodies as they move, the emotions which inform and are felt by these bodies and the traces they leave behind.
ACCESS
This session is drop-in.
The activity involves hands-on making.
Seating is available on request in the studio.
The room may be noisy.
For more information on access to the gallery please click here.