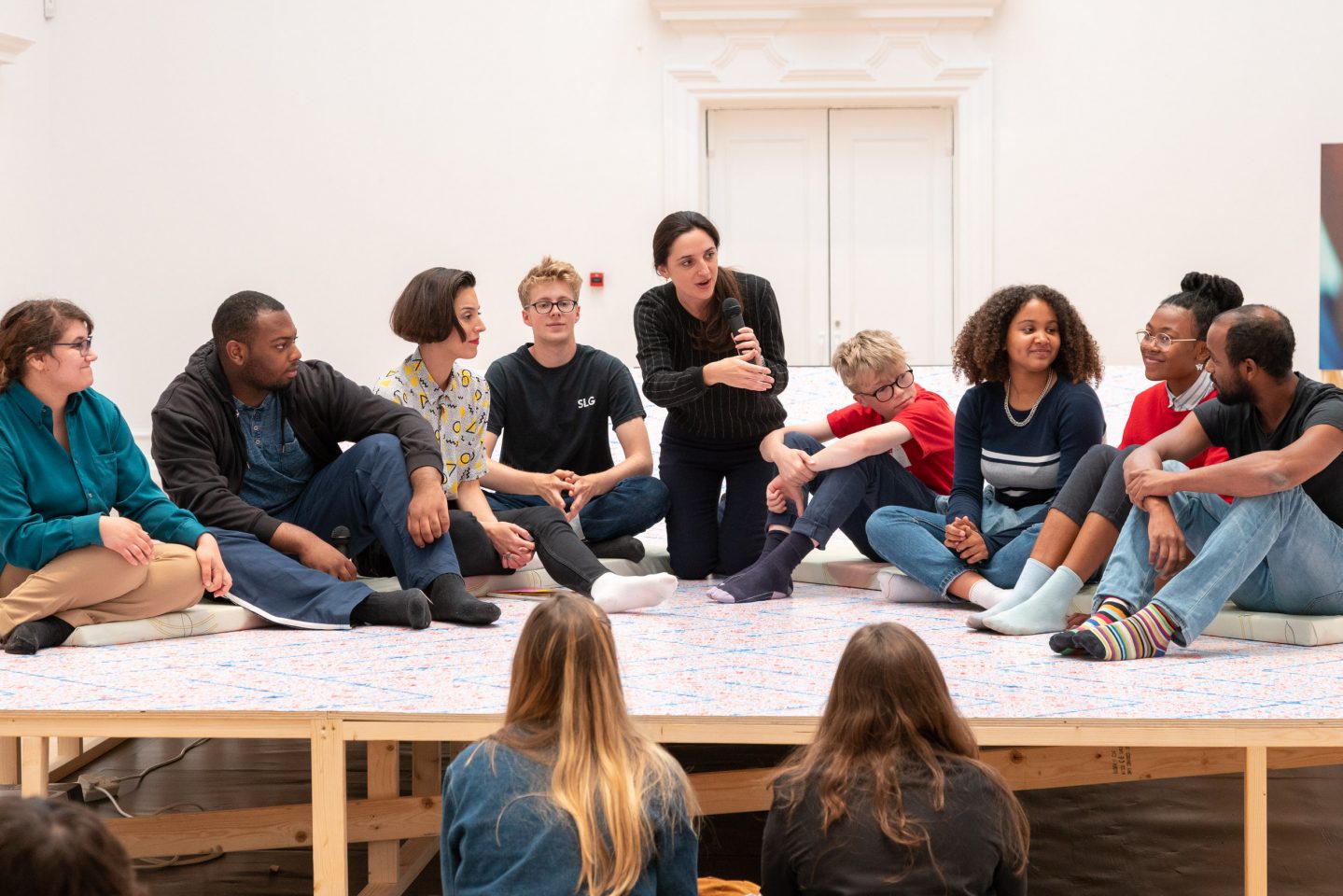 The Art Assassins are a group of young people aged between 16-21 years old who meet every Tuesday afternoon 5-7pm at the South London Gallery.
HOW TO JOIN
We are always looking for new members. If you are aged between 16-21 years old and living in south London we would love to hear from you. You don't need to know anything about art to be an Art Assassin, but you do have to be enthusiastic, willing to work as part of a team and eager to share your ideas.
To join Art Assassins please email: artassassins@southlondongallery.org
THE SLG'S YOUNG PEOPLE'S FORUM
Art Assassins work together with contemporary artists, designers and filmmakers to create a programme of events for other young people and a wider audience. Art Assassins' projects are wide ranging and are always led by the members. Together the group have directed their own short films, recorded a radio show, curated an exhibition, developed a video game and much more. To find out more about the Art Assassins, take a look at their current and past projects here.