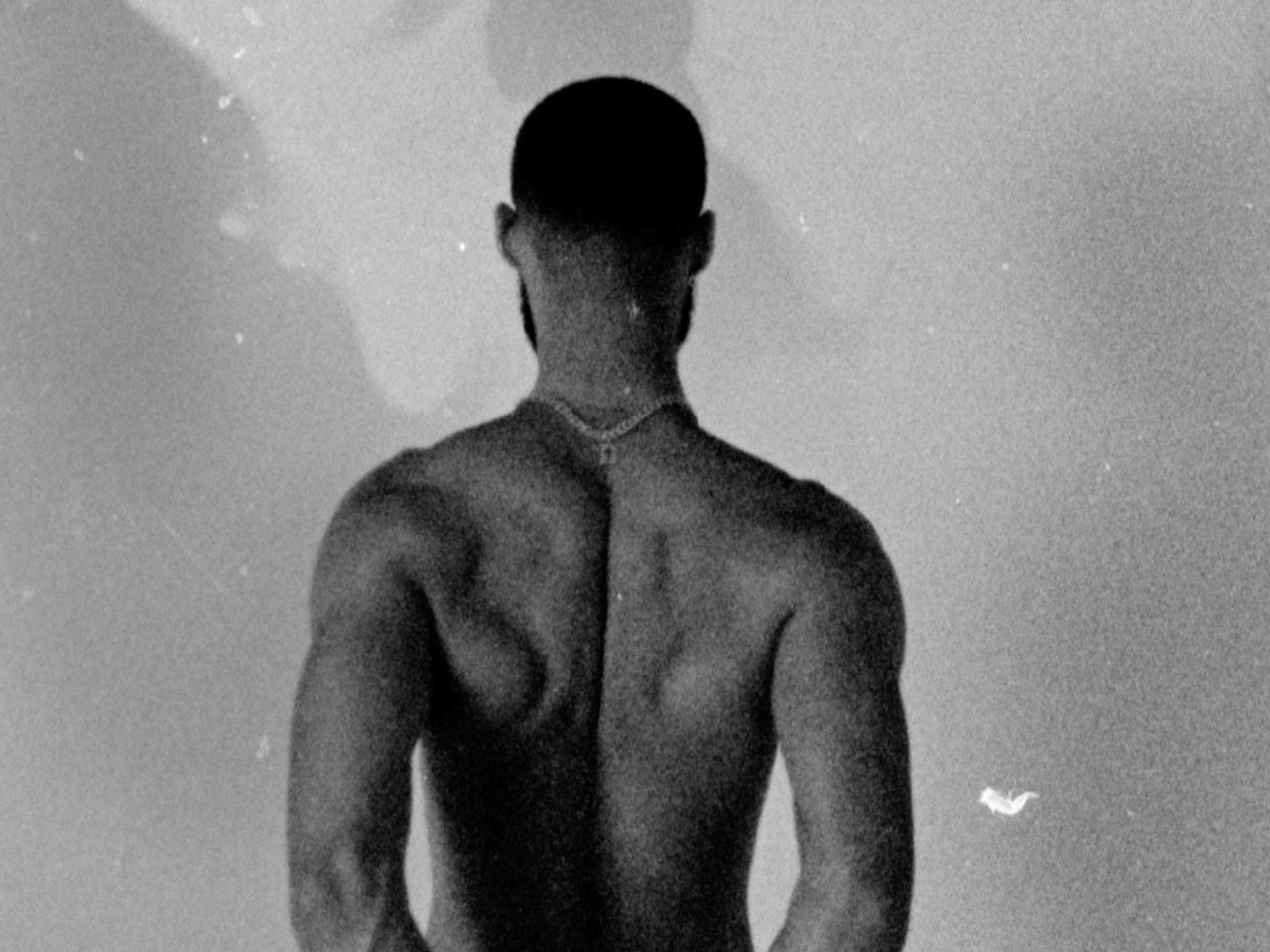 PS/Y's Hysteria presents an evening of moving image, sound and performance that brings together artists whose work explores the physical effects of psychological experiences.
The event includes the premiere of a new moving image commission by composer Visionist (Louis Carnell) & filmmaker Pedro Maia, presented with a live score, as well as work by artists Imran Perretta & Paul Purgas and Last Yearz Interesting Negro / Jamila Johnson-Small.
Hysteria is a combined arts programme that explores health and illness in contemporary society. It is curated by Mette Kjaergaard Praest for research and public engagement group, PS/Y. www.ps-y.org

BIOGRAPHIES
Last Yearz Interesting Negro/Jamila Johnson-Small makes shows that work with in-between spaces, syncopation, trance states, internal narratives, intensities, overwhelm, electronic music, and small dances to affect/disrupt/deflect/distort/reflect gaze(s) directed towards her body, and to cope with Being. Resultant choreographies are stage/dreamspace/battleground, working through questions of presence, visibility, responsibility and pleasure, building atmospheric landscapes through the live unfolding of the tensions between things that produce meaning. Regular collaborators include Alexandrina Hemsley (Project O), Fernanda Munoz-Newsome and Rowdy SS. She runs HOTLINE with Sara Sassanelli and is currently working on Sounds 4 Survival with Phoebe Collings-James. https://jamilajohnsonsmall.wordpress.com
Berlin-based Portuguese filmmaker, Pedro Maia works mostly around the concept of Analogue Cinema, exploring the medium potentiality, and expanding the aesthetic and technological 'heritage' of the classic films procedures of working with 16mm and 8mm material. His films have been presented in several film festivals and galleries, such as Tokyo Contemporary Art Museum, Armenian Center for Contemporary Experimental Art, MACBA Barcelona, Edinburgh International Film Festival, Mostra São Paulo, amongst others.
Maia has presented live cinema performances, as well collaborated with several musicians such as Vessel, Max Loderbauer, Panda Bear, Lee Ranaldo, Fennesz, Craig Leon, Demdike Stare, Shackleton, Jacaszek, Shxcxchcxsh, Tropic of Cancer, Porto Remix Ensemble. He has presented these performances in leading festivals and venues, including Unsound Festival, Barbican, Berlin Atonal, All Tomorrow's Party, Mutek, Sonar, Red Bull Music Academy, Dekmantel, CA2M Centro de Arte Dos de Mayo, Museum of Contemporary Art Tokyo, MACBA Barcelona, Eye Film Museum, among others. www.pedromaia.net
Imran Perretta addresses biopower, marginality and the (de)construction of cultural histories. His multi-disciplinary practice encompasses moving image, sound, performance and poetry.
Perretta is a graduate of the Slade School of Fine Art, University College London (2014), and Bartlett School of Architecture, University College London (2010). Most recently, he was a recipient of the Jerwood/FVU Awards 2018: Unintended Consequences (Jerwood Space, London, 2018). Further recent exhibitions include Mene Mene Tekel Parsin, Wysing Arts Centre, Cambridge; brother to brother for Jerwood Solo Presentations, Jerwood Space, London (both 2017); it wasn't a crash, in the usual sense, Arcadia Missa, London; Pale News (in collaboration with Milo van der Maaden) commissioned by the Chisenhale Gallery and performed in Victoria Park, London (both 2016); 5 percent, Copenhagen Art Week, Denmark; Devotions, MOT International Project Space, London (both 2015); Bloomberg New Contemporaries, World Museum, Liverpool and ICA, London (2014–15); and The Red Mansion Prize, Dyson Gallery, RCA, London (2014). http://imranperretta.com
An artist and curator, originally trained as an architect, Paul Purgas has presented performances with DRAF, Wysing Arts Centre, Whitechapel and Serpentine, and curated public projects with Outpost, Tate Britain and Spike Island. He is one half of the London/Berlin based experimental music project Emptyset who have performed at Unsound, Arnolfini and Berghain and he is currently a resident at Somerset House Studios. https://paulpurgas.com
One of modern music's most elusive experimentalists, Visionist has been colouring the monochrome landscape of electronic production since his breakthrough EP I'm Fine in 2013, dissolving all manner of genres down in order to create work to which these terms no longer apply. His artistic signature is to manipulate vocal content into dense, highly fabricated melodies, human sound reconfigured into a stark and beguilingly alien sublime. Picking up where I'm Fine left off, in 2015 he released his debut album Safe via PAN records – described as "a personal portrait of anxiety" it dealt head-on with issues of mental health at a time when the music industry was only just beginning to open up to the discussion.
In 2017 Visionist returned with new album Value, released via Big Dada / Ninja Tune. It explores complex interweaving ideas of artistic value and self-worth while building on the distinct sound of previous releases. The project features creative collaborations with Belgian artist Peter De Potter (on the album artwork and zine) and Daniel Sannwald (on the artist shots). Through the addition for the first time of his own vocals, Visionist continues to further explore a humanistic and intimate creation. For his live shows, he is accompanied by film-maker and A/V artist Pedro Maia. The visuals will be achieved in collaboration with Teri Varhol, whose interest in chaos and absurdity results in work that is original, disturbing and surreally beautiful.