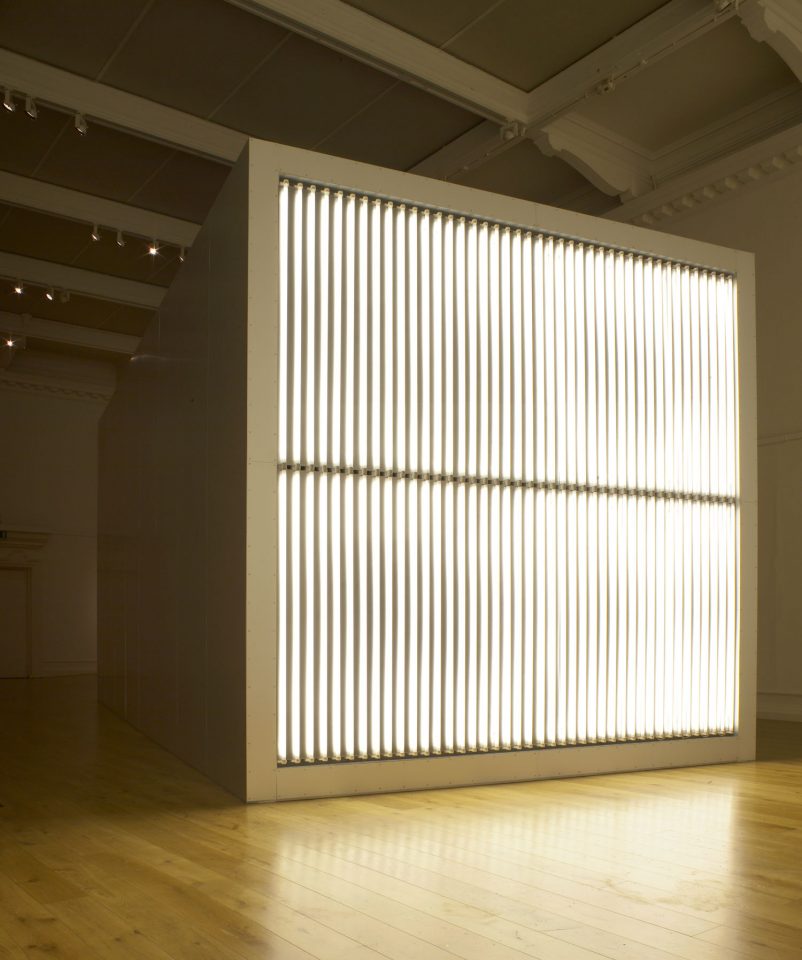 New York-based Chilean artist Alfredo Jaar presents six works born of his enduring interest in Africa. Jaar has exhibited extensively internationally, featuring most recently at the 2007 Venice Biennale, and is represented in the permanent collections of major institutions around the world including MoMA and Tate Modern, but this will be the first opportunity in fifteen years to see a significant body of his work in London.
The exhibition brings together the extraordinarily powerful multi-media installation The Sound of Silence (2006); the artist's first film, Muxima (2005); and four photographic works: The Power of Words (1984), Searching for Africa in Life (1996), From Time to Time (2006) and Greed (2007). These six works provide a fascinating insight into Jaar's 25-year long engagement with Africa and his contribution to the ongoing debate among art and cultural critics about documentary photography's contested relationship to suffering.
Housed in an austere zinc-clad light-box, the 8-minute silent film in The Sound of Silence exposes the social history around a single image of a young victim of the 1990s Sudanese famine, overlooked by a vulture. The image won a Pulitzer Prize, but the South African photographer Kevin Carter committed suicide after being vilified by the public for not having intervened to save the child's life. Jaar's poetic but hard-hitting work highlights the problematic issues surrounding the image 'from personal history to copyright law' to unearth some of the broader socio-political concerns related to the West's responsibility to Africa and the developing world.
A sensitive and uplifting counter to the imagery and silence of the works in the main gallery space, Muxima (2005), is rooted in Jaar's love of African music and the belief that music can resonate with, and therefore help communicate, the experiences of the people. Muxima, (meaning 'heart' in Kimbundu, an indigenous language of Angola), looks at the history of Angola through a series of different renditions of a traditional folk song of the same name. The work traces a sense of Angola's colonial past and maps its present, touching on issues such as the aftermath of civil war, AIDS and oil production. Recently shown to great acclaim within the African Pavilion at the Venice Biennale in 2007, Muxima exemplifies the intellectual rigour and poetry which pervades Alfredo Jaar's practice.