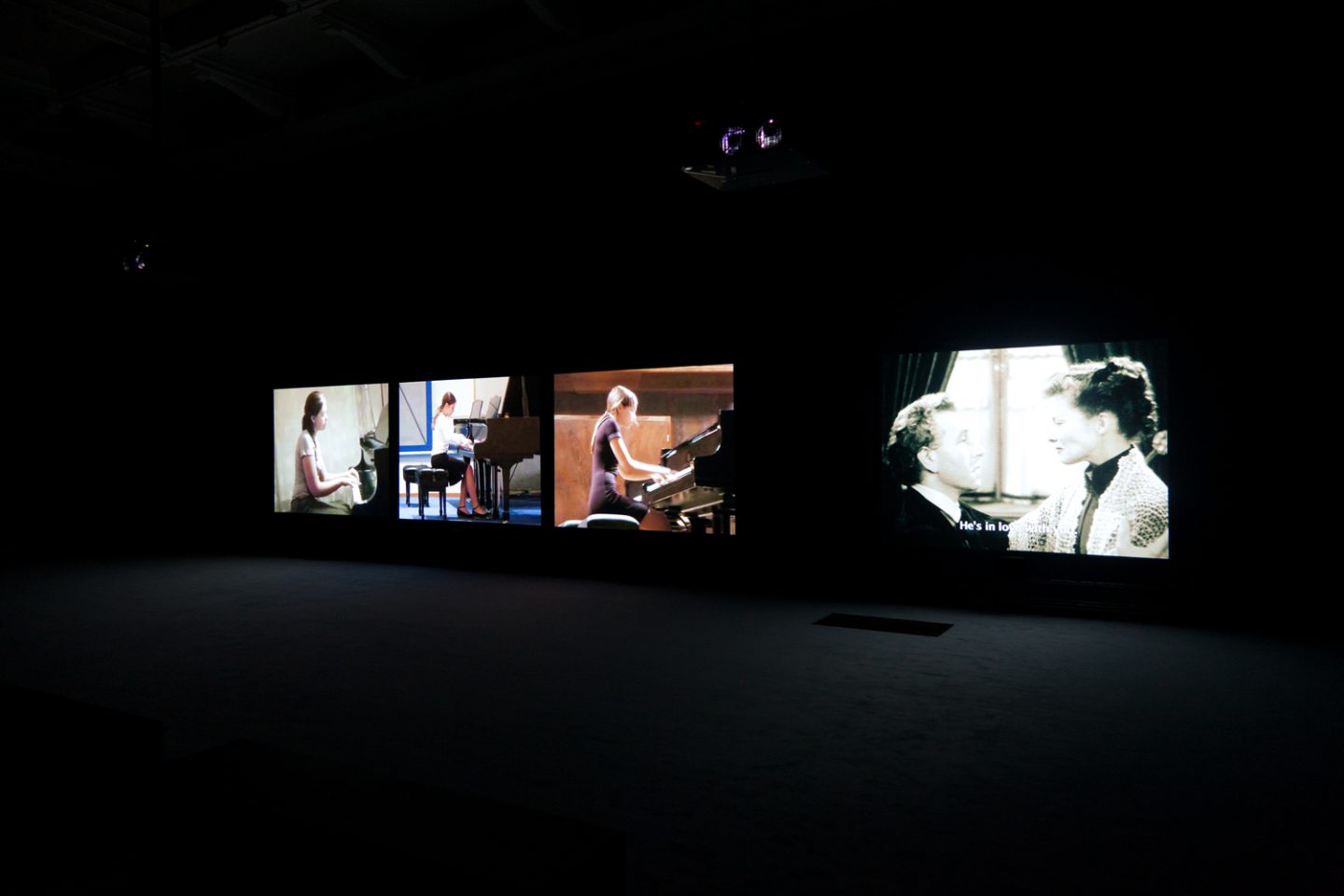 'Birnbaum conjures more than gender issues here, looking at the idea of genius, at the effect of ubiquity on art, and the contemporary media's banal reflection of both the sublime and the mundane.' Evening Standard
American artist Dara Birnbaum was one of the first to subvert the language of television and is internationally recognised for her pioneering video works made over the past three and a half decades.
For her South London Gallery (SLG) exhibition she presents the UK premiere of her recent work, Arabesque, 2011, a multi-channel video installation which reflects on the legacy of two compositions; one composed by Robert Schumann for his wife Clara, the other composed by Clara Schumann for her husband Robert.
Spanning the SLG's main exhibition space and first floor galleries, the show also includes the seminal work, Attack Piece, 1975, Birnbaum's first surviving installation, and a series of her earliest single channel video works from the 1970s.