South London Louie announces their new Evening Chef in Residence, Tom Geoffrey, who will join the café for a 6 week residency, starting on Thursday 16 November. Tom will be serving up a Cambodian-inspired menu every Thursday to Saturday, 5.30 – 10pm, until Friday 22 December.
Originally from Bristol, Tom is the founder of BARANG , a Cambodian-inspired pop-up with a focus on Cambodian BBQ and regional Khmer dishes. He spent the first half of 2023 working at Kiln in Soho, before making his debut at Meatopia festival this summer, followed by pop-up collaborations in Bristol and New York.
The residency at South London Louie will see Tom taking inspiration from his trips to Cambodia and the street kitchens of Phnom Penh and Siem Reap, combining traditional Cambodian and Khmer flavours with the best seasonal produce from the UK. You can expect hot, salty, bitter and sweet flavours throughout the menu, punctuated with aromatic curries and punchy dipping sauces. The menu will also celebrate Tom's passion for fire cooking, including smoked meats, grilled seafood, and skewers.
Book a table here!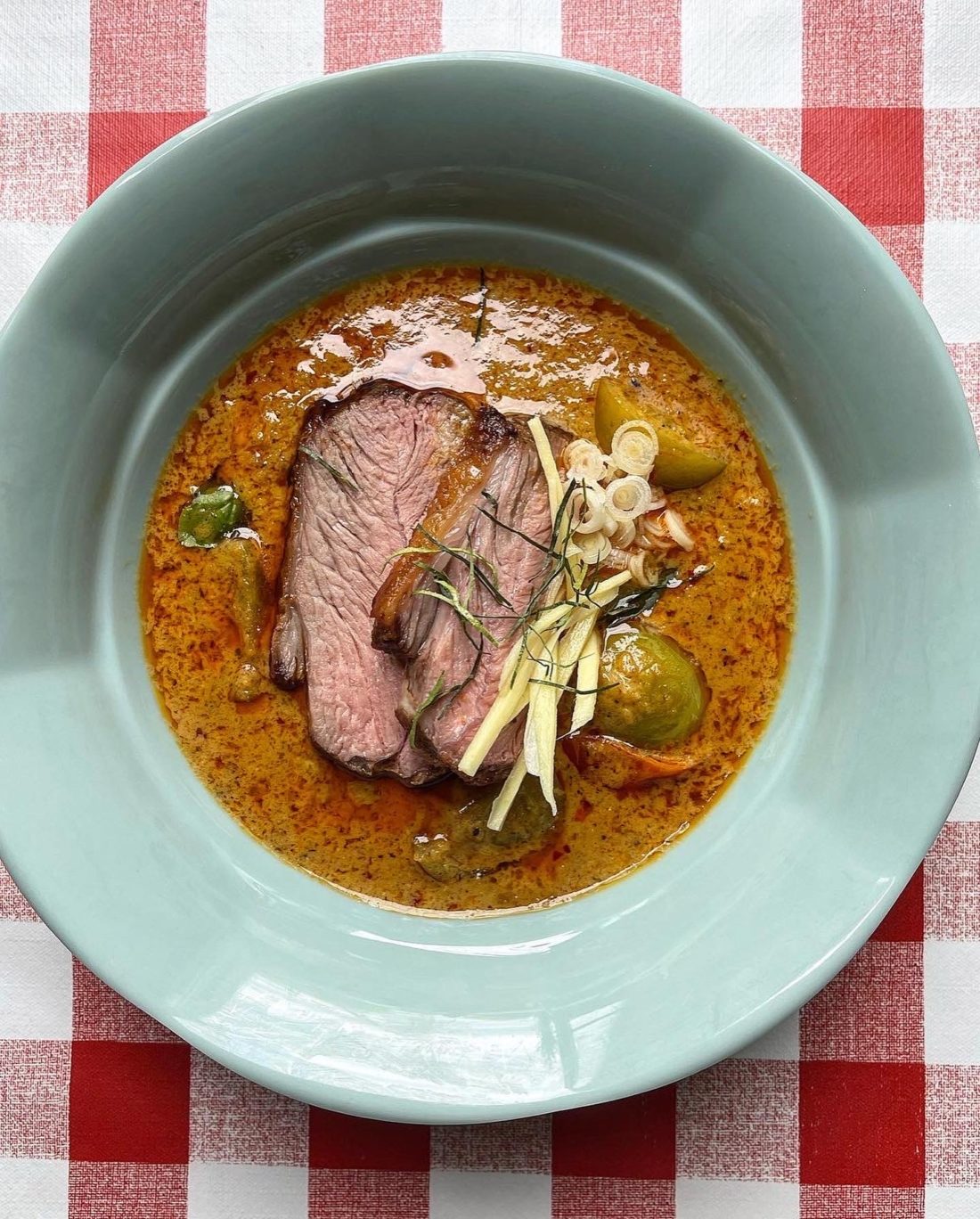 Here's a taste of what you can expect throughout the residency:
Cambodian Shrimp Relish, Winter Radish & Beets
BBQ Oyster Mushroom Skewers, Annatto & Chilli Glaze
Slow Grilled Chicken Thigh, Tuk Meric Dipping Sauce
Stir-Fried Winter Greens, Fermented Soybean & Garlic
Clams, Thai Basil, Tuk Trey Koh Kong
Cari Saraman, Roasted Quince & Charred Pineapple
Pumpkin & Custard Slice, Palm Sugar Syrup, Toasted Coconut