Presented in spring 2020, MISHMASH by Cherelle Sappleton was the first billboard installed in Oliver Goldsmith Primary School Playground.
The billboard melds sculptures, photographs and collages the Big Family Press created with Cherelle during her residency to explore ideas of heritage and identity.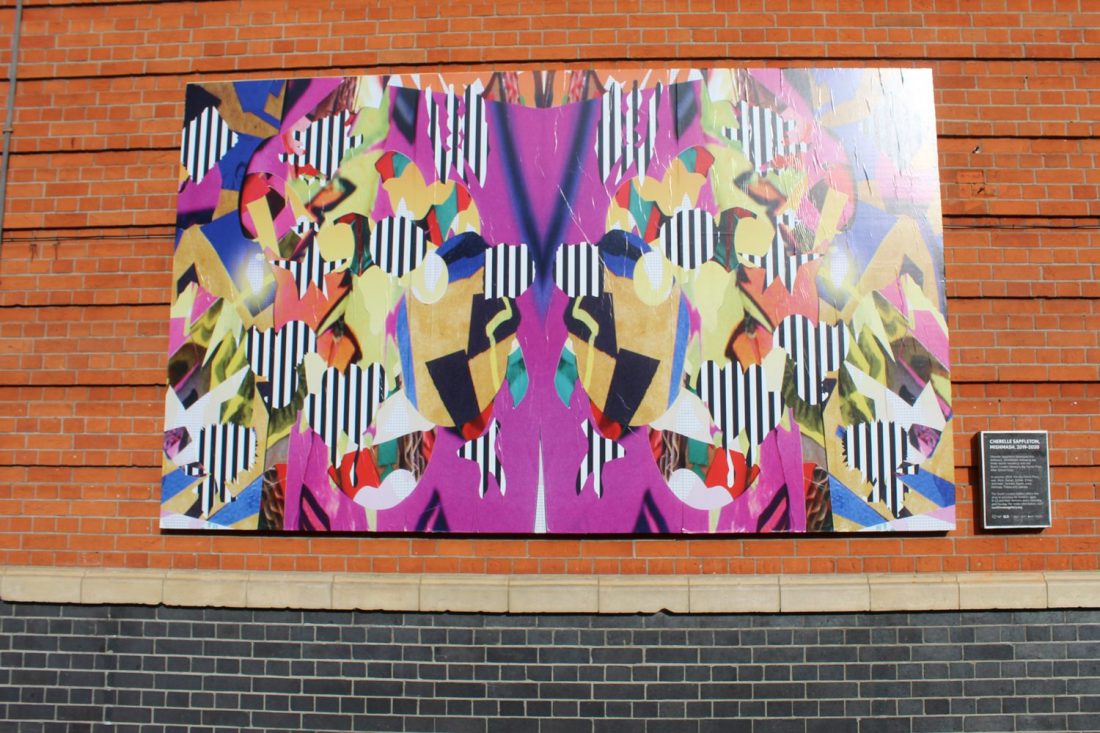 About
Cherelle Sappleton is a visual artist living and working in London. Her practice centres on photographic media with an interest in feminist agendas and performance using abstraction and surrealist aesthetics. Blending these elements together, her work uses the black female body as a starting point to explore and respond to issues of representation and agency through collage, moving image and photography.
The Big Family Press is commissioned through the South London Gallery's critical heritage programme, Evidence of Us.
Supported by the National Lottery Heritage Fund and Southwark Council's Neighbourhoods Fund. Children & Families programme supported by Mercedes Zobel.