We welcome self-led visits from primary schools, secondary schools and colleges to explore our exhibitions.
Self-led visits are available on Wednesdays 11-4pm.
Please note that we require at least 4 weeks notice before a visit.
Read our guidance below and get in touch through the enquiry form to book your visit.
Self-led visits to our current exhibition are fully booked. Please join our 'Schools' mailing list to be the first to find out about when bookings open.
GUIDANCE 
You will be greeted at reception by a member of the education team on arrival.

 

We do not have a cloakroom however the Clore Studio is available to book for use as a cloakroom, lunch space or activity space. Just let us know

 

Our exhibitions programme changes throughout the year. Please check the

What's On

page to see which exhibitions will be on display when you plan to visit.

 

Where possible, we encourage teachers to make a visit to the exhibitions beforehand in order to assess the suitability for their groups. 

 

Teachers are responsible for the behaviour and conduct of students at all times.

 

We ask groups to maintain a staff to student ratio of 1:10 students

 

Please note the SLG has two buildings which are a short walk from one another: the main gallery and the fire station gallery 

 

The main gallery is a single large space and is able to accommodate groups of up to 30, depending on the exhibition layout

 

In the fire station building, there are 4 smaller gallery spaces. Groups will need to split into groups of 6 to enter each room with one staff member per group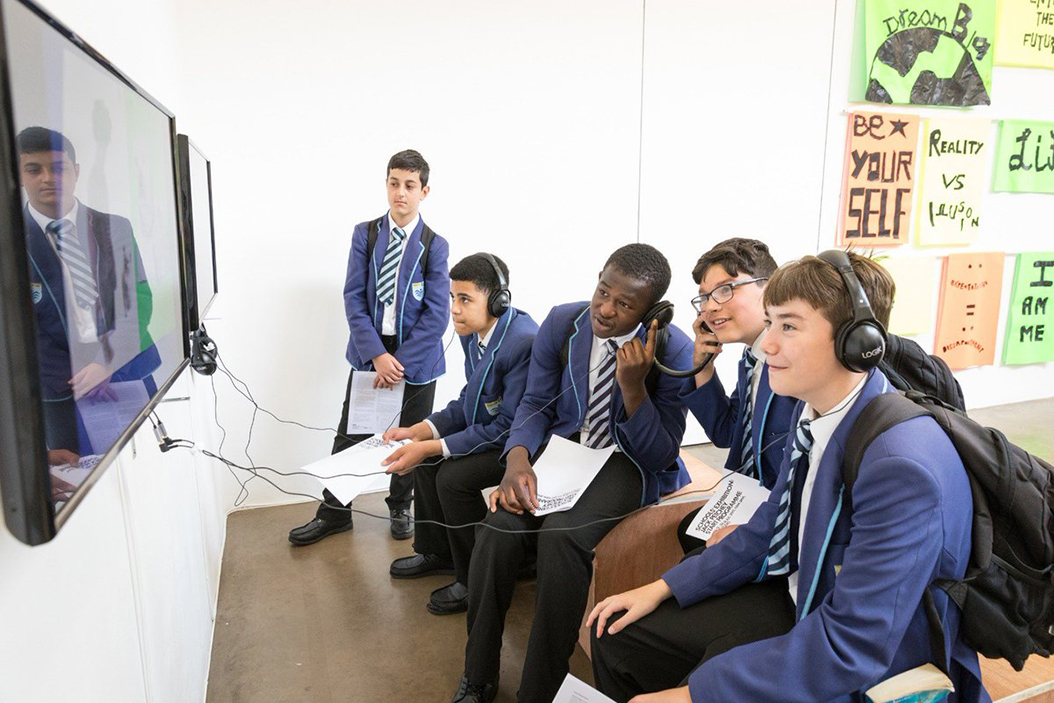 I've never heard my pupils talk so articulately about art before, I want to come back and record them