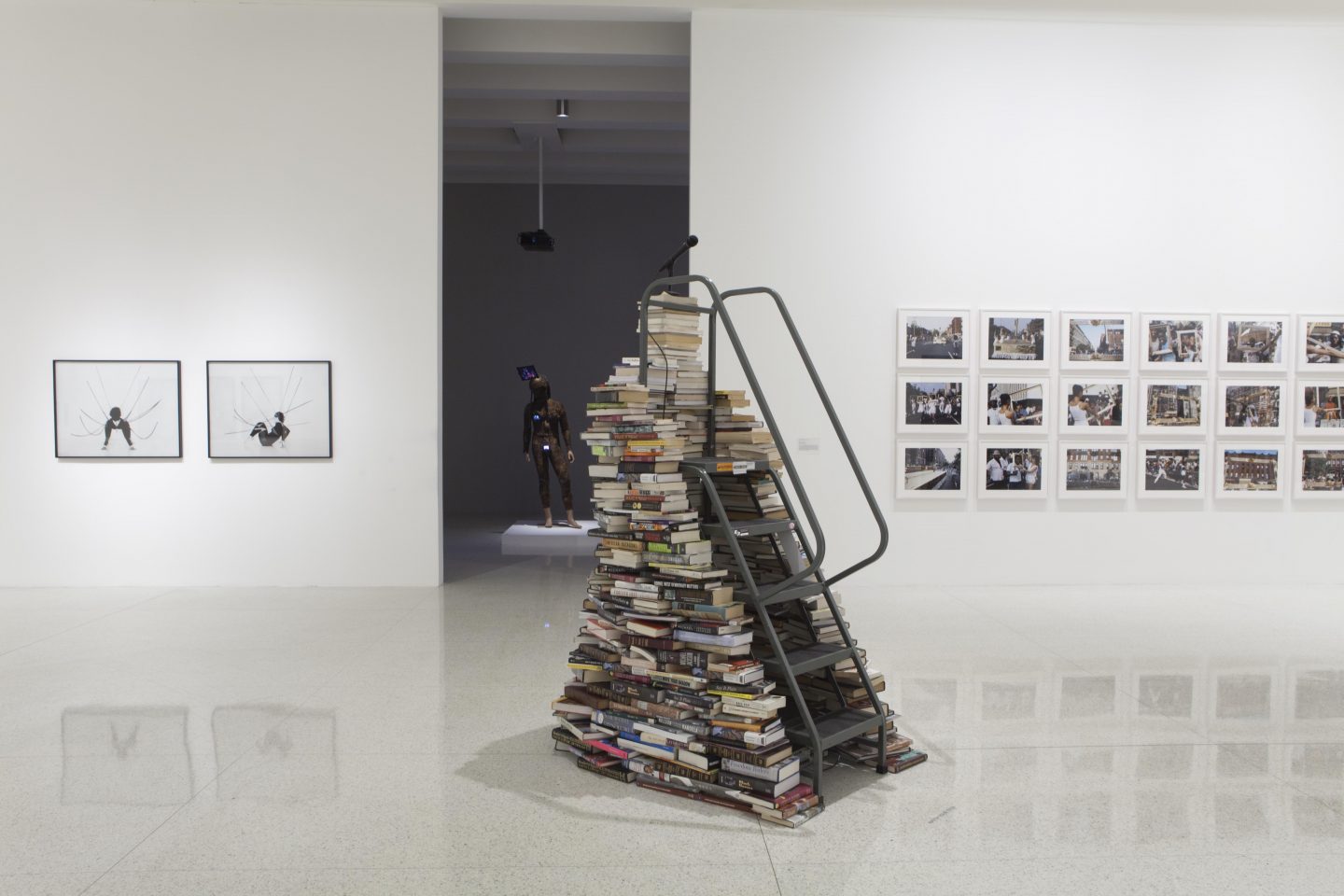 £5.00 / £3.00 Member/ £3.00 Concession
clore studio
Artist Satch Hoyt makes sculptures, paintings and installations accompanied by sound. Hoyt's practice is currently focused on his Afro-Sonic Mapping theory which maps out historical and fantastical Afro-futuristic, Black Atlantic journeys – from Slave Ship to Space Ship.
The lecture is followed by a Q+A. 
This event is part of the public programme for The Show is Over.
BIOGRAPHY
Satch Hoyt, born in London of British and African-Jamaican ancestry, is currently living and working in Berlin, Germany.