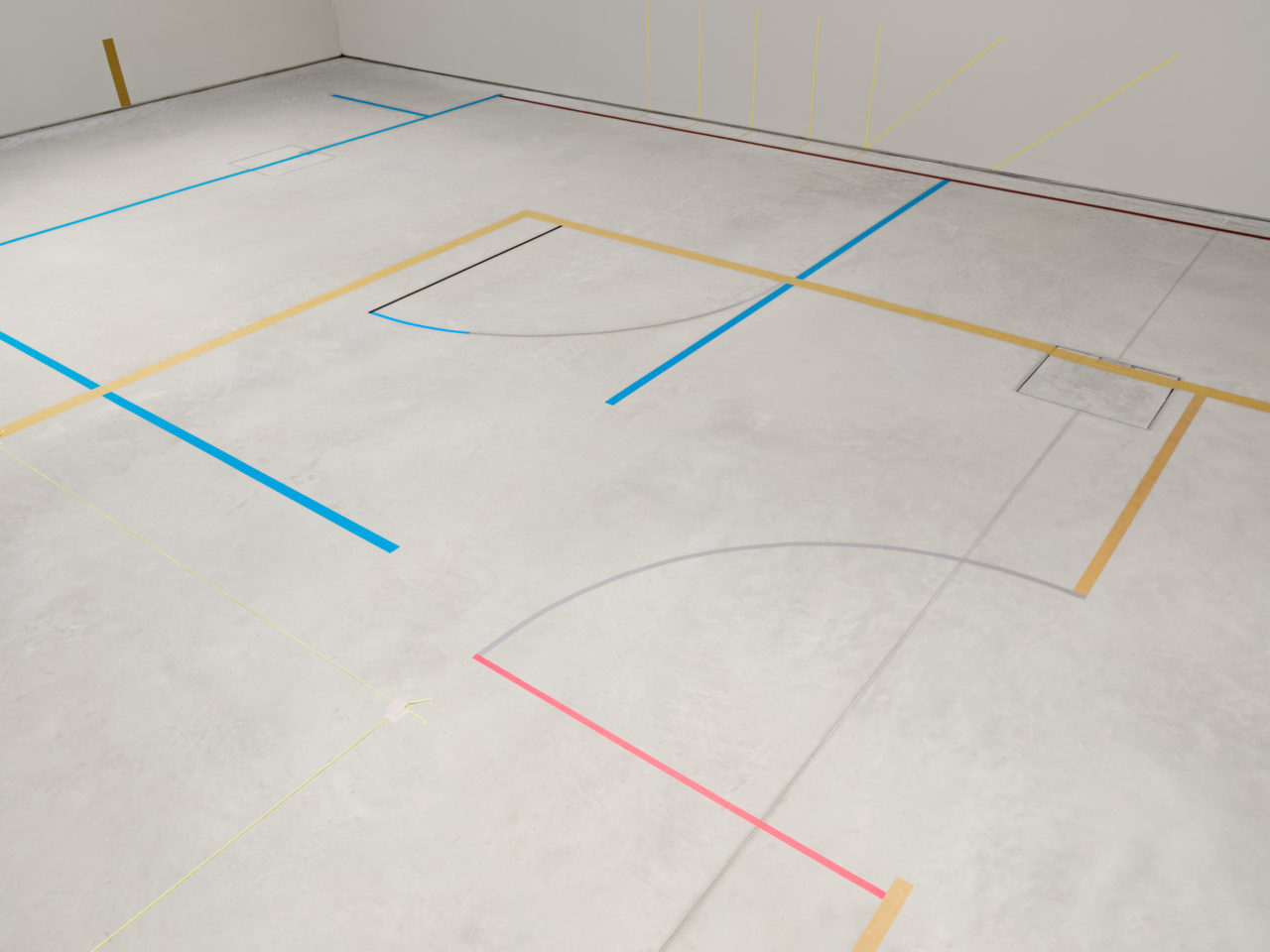 Published to mark recent exhibitions at the MAC, Belfast in 2021 and John Hansard Gallery in 2022, this new monograph offers the most comprehensive overview of artist Anne Tallentire's work to date, spanning the last ten years of her practice.
Encompassing a range of media, Anne Tallentire seeks to reveal systems and conditions that shape the built environment and the economics of labour. Through her visual interrogation of everyday materials and structures, she exposes their social and political resonance. Her practice explores ideas of dislocation and demarcation in relation to infrastructure and lived conditions.
To mark the launch of the book, Tallentire will present a new iteration of her performance Look Over at the South London Gallery, assisted by Eimhin Daly and George Bularca. The performance takes place at 7-7.30pm.
The publication includes extensive documentation of her work along with new essays by Chris FiteWassilak, Joseph Noonan Ganley, Sara Greavu, Sarah Jones, Lawrence Leaman, Lisa Panting and Adrian Rifkin, an interview with Jaki Irvine, a reprinted essay by the late Jean Fisher, and a foreword by Hugh Mulholland and Ros Carter.
This book is edited by Alex Bennett, designed by Daly & Lyon and published by John Hansard Gallery and the MAC Belfast Gallery.
ABOUT ANNE TALLENTIRE
Anne Tallentire (born in County Armagh, Northern Ireland) lives and works in London, UK. Recent solo exhibitions include Material Distance, John Hansard Gallery, Southampton (2022); But this material…, The MAC, Belfast, Ireland (2021); As happens, Hollybush Gardens, London (2020); Plan (…), Grazer Kunstverein, Graz, Austria (2019); Shelter, Nerve Centre and Eighty81, both Londonderry, Northern Ireland, Ulster Museum, Belfast, Northern Ireland, and FabLab Limerick, Ireland (all 2016); This and Other Things, Irish Museum of Modern Art, Dublin (2010); and Irish Pavilion, 48th Venice Biennale (1999), among others. Group exhibitions include, A Tall Order, Touchstones, Rochdale (2023); Found Cities, Lost Objects: Women in the City, curated by Lubaina Himid, Southampton City Art Gallery (2023); An Insular Rococo, Hollybush Gardens, London (2022); IMMA 30 Setting Out, Irish Museum of Modern Art, Dublin, Ireland (2021); REFUGE, Green on Red Gallery, Dublin, Ireland (2021); Extrospection, Pi Artworks, London (2020); Truth: 24 Frames Per Second, Dallas Museum of Art, Dallas, USA (2017); Keywords: Art, Culture and Society in 1980's Britain, Tate Liverpool, UK (2014); Publish and be Damned, ICA, London (2013); and Anthology – for Lucy Reynolds, Film in Space, Camden Art Centre, London (2012), Le Monde Physique, La Galerie, Contemporary Art Centre, Noisy-Le-Sec, Paris,(2011) among others.