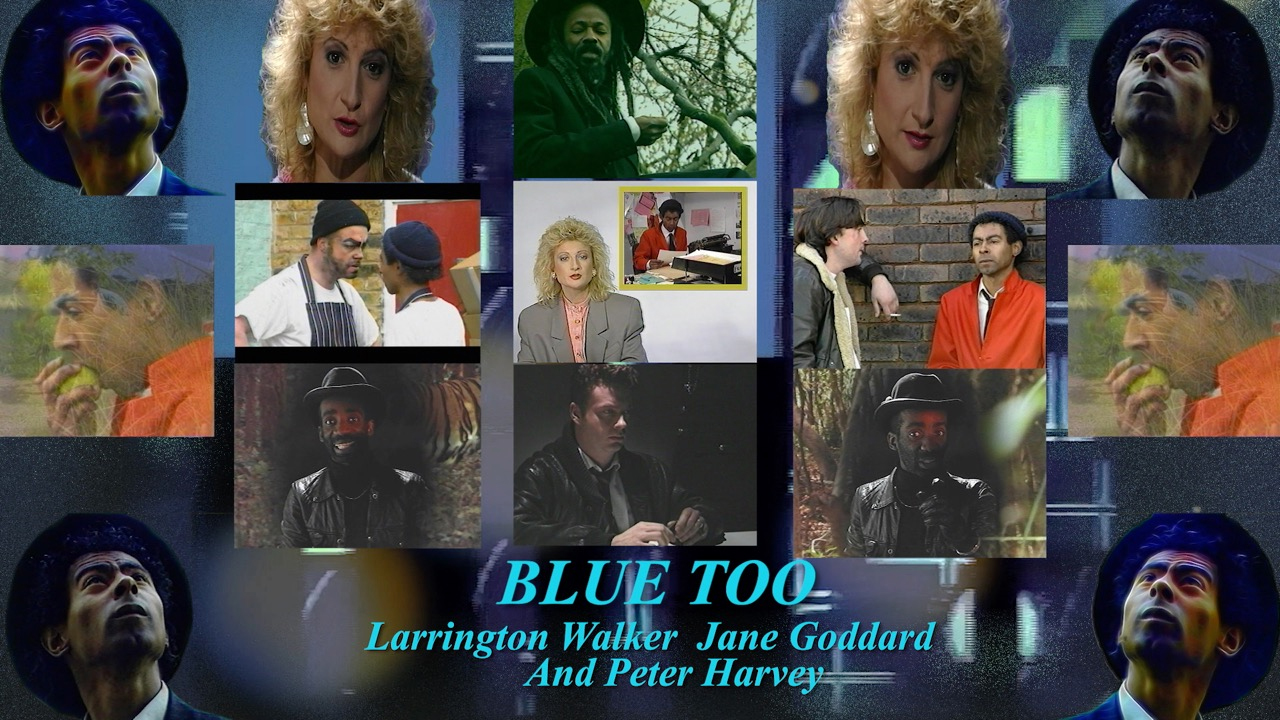 The June Givanni Pan African Cinema Archive (JGPACA) presents an evening of films which reflect the theories of Frantz Fanon and the identity politics movement which emerged in the 1960s. In the 1980s and 90s black filmmakers including Felix De Rooy, Isaac Julien, Maybelle Peters and curator David A Bailey created films and multimedia exhibitions exploring identity politics. The two films selected for this screening are from the 1980s and explore the art, culture and politics of negrophilia, and its historical impact on some of the social and cultural expressions of that decade.
The screenings will be followed by a Q&A with artist and director Peter Harvey and an interview with Dutch performance artist and cultural activist Patrick Mathurin.
All proceeds from this fundraising screening supports the work and development of the JGPACA archive, which spans over 35 years of Pan African cinema.
Blue Too Revisited
Dir. Peter Harvey, UK, 1989, 35mins
Youth identity and the need to belong are the pressing themes in this narrative. Are the answers linked to this young man's past? We journey with him as he battles his way through life and the inevitable challenges of the visual and popular culture references of the time, which attempt to define who he is. As his character (played by Peter Harvey) says "I'm travelling but still haven't reached home yet". Made with support from Arts Council Black Arts Videos series.
We're Doing it for the Children
Dir. Gloria Lowe, Netherlands, 1982, 52 Mins
A thought provoking drama-documentary touching on the themes of identity and 'tradition', where cultures collide. Many are perplexed as to why the Netherlands, a country lauded for its progressive attitudes in terms of drugs and sexuality permits the blacking up of the servile character Zwarte Piet as part of their annual Sinterklaas celebrations. This film sought to unearth and question historical motives and confront outdated racist practices. How are things changing today?
About the June Givanni Pan African Cinema Archive
The JGPACA spans over 35 years of Pan African cinema and includes films, audio recordings, photographic images, paper-based and artistic materials, posters and memorabilia. Screenings such as this event widen the accessibility of the films and help to promote African and African diaspora cinema as well as supporting the work and development of the JGPACA. The archive is currently working to make their catalogue searchable online and will eventually also seek to digitise some of the physical content.