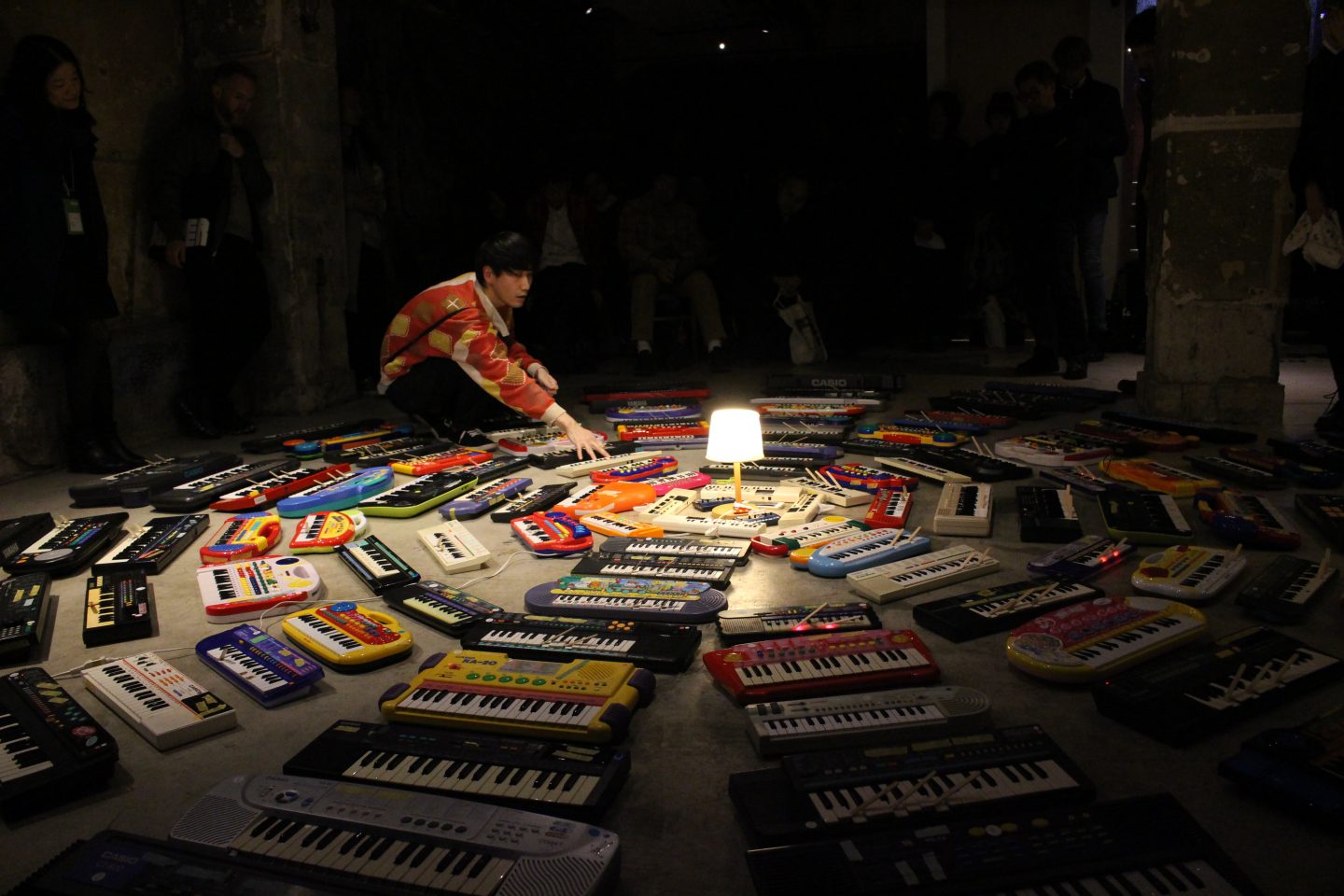 Sound artist ASUNA uses 100 battery-powered analogue keyboards to create waves of overlapping sound in the Clore Studio.
The instruments sit in concentric circles, each one playing a single note to produce an electronic chorus in this site-specific listening experience.
This event is part of MODE 2019, curated by Laurel Halo.
ABOUT
Japanese sound artist ASUNA has been creating experimental music and installation work since the late 1990s. He is a pioneer in the experimental ambient/drone/ improvisation scene in Japan and has collaborated with both Japanese and international electronic musicians. Collaborating artists include Jan Jelinek, minoru sato-m/s (ex.WrK) and Pękala Kordylasińska-Pękala. He has also released a prolific number of albums for European, American and Japanese labels.
South London Gallery and Thirty Three Thirty Three co-production in association with Laurel Halo and in partnership with the Japan Foundation as part of MODE 2019