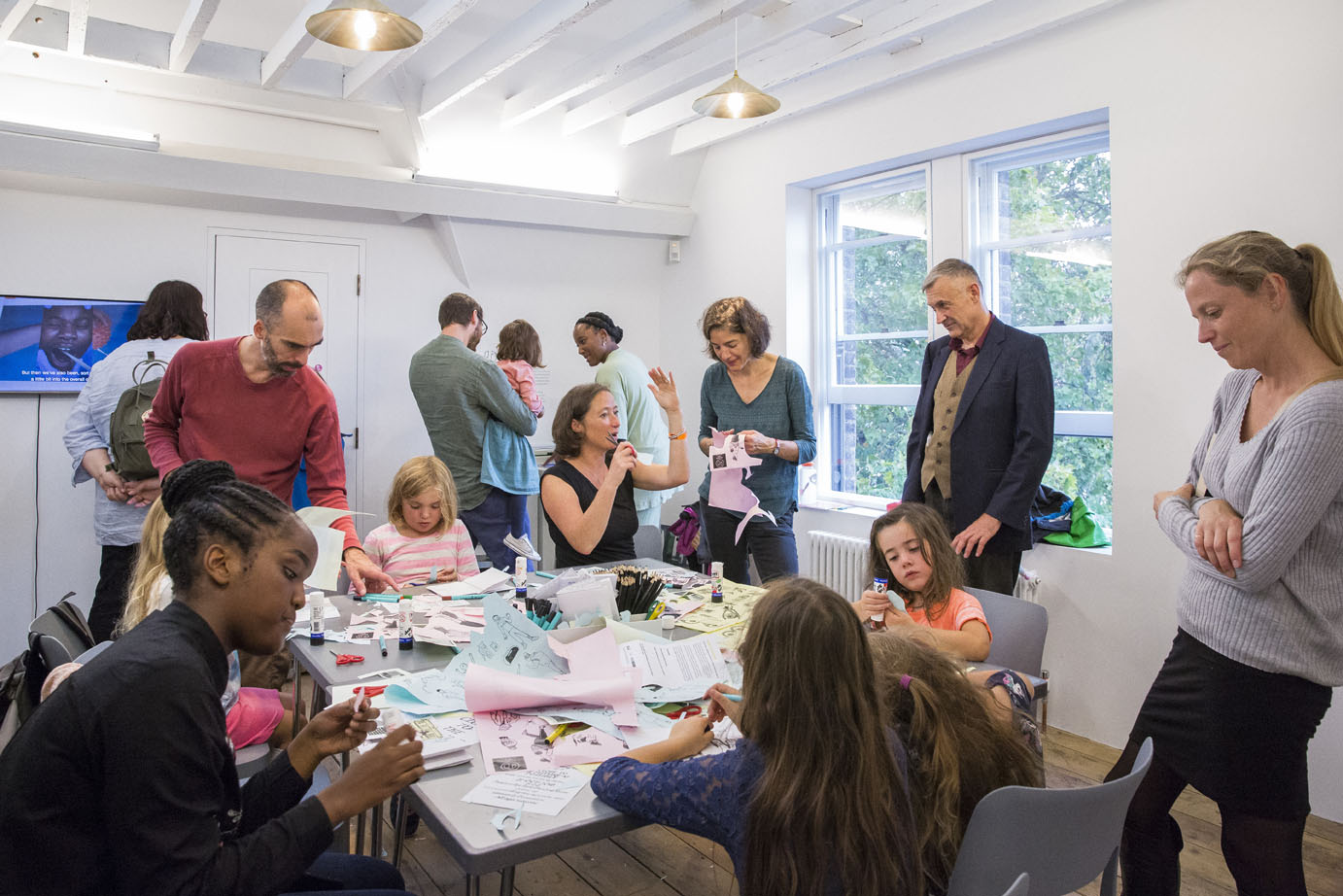 Creative drop-in sessions take place at the Fire Station on the first Saturday of the month.
Children aged 5–12 and their families are invited to learn how to riso print, share their stories and make a DIY publication for the archive using a range of exciting materials sourced from the local area.
The Big Family Press is supported by a range of artist-designed resources by Emily Rand, Jacob V Joyce, Rhiannon Hunter, Sofia Niazi and Shy Bairns, and can be freely downloaded from the TES website. These resources are developed to be used with an eight-panel zine template developed with artist collective OOMK. You can use these resources at home or in the classroom.
All sessions are inclusive, for more information on access to the gallery please read here.
These workshops are part of the SLG's critical heritage programme Evidence of Us.