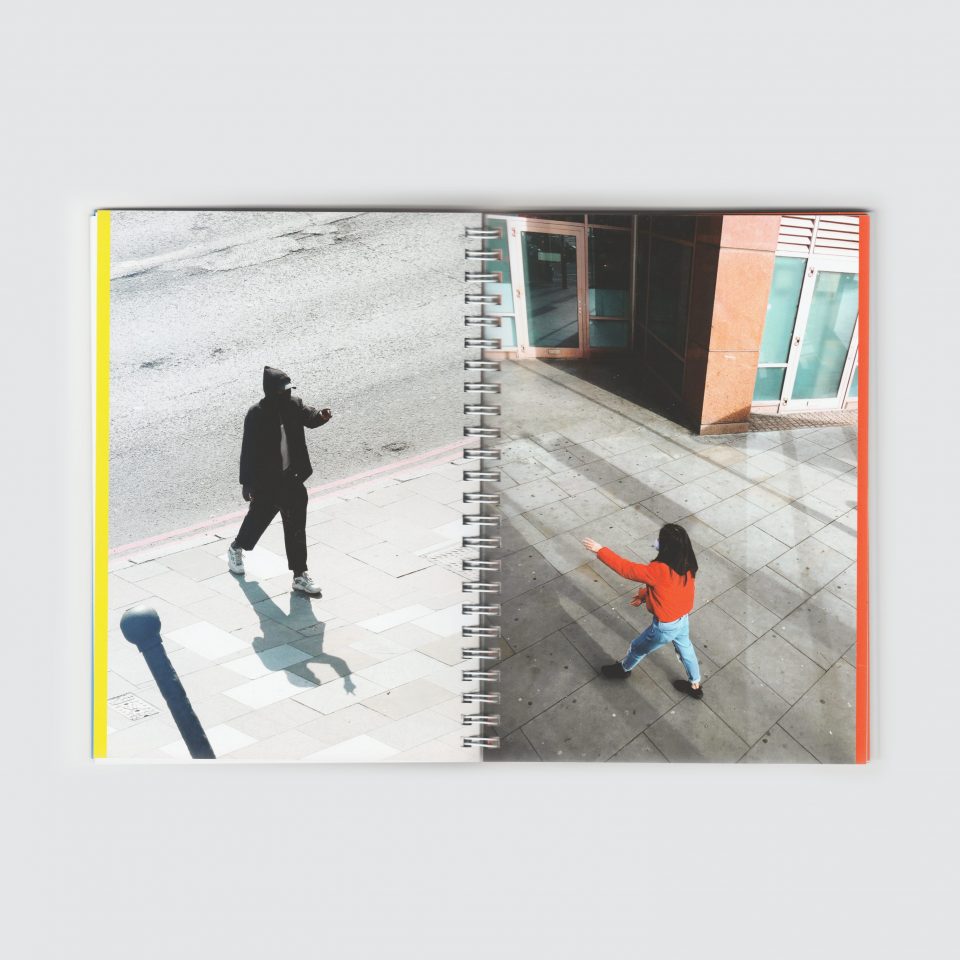 On Wednesday 13 July, the South London Gallery welcome Iphgenia Baal and Ben Graville to discuss their new book Compliances: A New Fear with writer and filmmaker Juliet Jacques.
Exposing the misgivings of a city living under banal law, and the involuntary reactionism of its inhabitants, Compliances documents, through pictures and prose, a new sense of fear; a faux-nostalgia for a city that never existed.  
Free to attend but booking is required. 
About Juliet Jacques
Juliet Jacques is a writer and filmmaker based in London. She has published three books, including Trans: A Memoir (Verso, 2015) and a short story collection, Variations (Influx Press, 2021). Her essays, criticism and journalism have appeared in many publications, from The London Review of Books to Tribune, and her short films have screened in galleries and festivals worldwide. She teaches at the Royal College of Art and elsewhere.  
About Iphgenia Baal
Iphgenia Baal is a writer living and and working in London. She is the author of several fiction books, including Man Hating Psycho (Influx, 2021) and Death & Facebook (We Heard You Like Books, 2017). Her unique prose style, once cited as a 'marrying of politics and ass', has been likened to writers as varied as James Joyce, Manuel Puig and Dodie Bellamy. Her work has appeared in publications including AQNB, Nervemeter, Schizm and The White Review, among others.  
About Ben Graville
Ben Graville is a photographer living and working in London. He has published work with AKA press 'r.i.p. anker' 2018 and is represented by Neg/Pos gallery in Nimes, France. A disciple of DJ Screw, he is obsessed with slowed-down music.  
About Toothgrinder Press
Toothgrinder Press is a multidisciplinary press specialising in experimental literature, music and design, founded in Liverpool on the outer rim of The Other Side by two brothers. Each release is produced with a strong emphasis on its physicality, with all resources sourced as sustainably as possible and specifically chosen for each output. https://www.toothgrinder.co.uk/