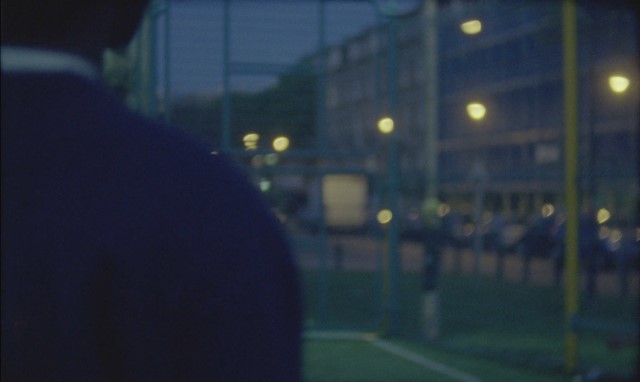 Clore Studio, Main Building
Building Space is a two-part event organised by Jupiter Woods in partnership with the South London Gallery, on the occasion of Winnie Herbstein's solo exhibition Brace at Jupiter Woods (3 May – 2 Jun 2019).
Brace expands Herbstein's ongoing research into gendered labour and workspaces, including the typically masculine territory of the building site. The project also continues the artist's and Jupiter Woods' mutual research on historical and contemporary forms of alternative feminist organising in relation to architecture and the formation of space.
Two events place Winnie Herbstein's research in dialogue with other works and practitioners, including Ayo Akingbade (artist), Rianna Jade Parker (curator and writer), Frances Bradshaw (Co-founder, Matrix Feminist Architectural Co-operative) and Charlotte Procter (Cinenova).
The second event explores methods of inhabiting space in relation to feminism within the architecture industry and housing rights. A screening of artist Ayo Akingbade's Street 66 (2018), the story of housing activist Dora Boatemah and the Angell Town estate in Brixton, will be followed by a conversation between Ayo Akingbade, Rianna Jade Parker (curator and writer) and Frances Bradshaw (co-founder of Matrix Feminist Architectural Co-operative), chaired by Carolina Ongaro (Jupiter Woods).
Biographies
Winnie Herbstein (b. 1989 in London) graduated from the Glasgow School of Art and works primarily in video, text and sculpture. Recent work has considered gendered spaces and materials, whilst thinking about ways in which we can live our lives differently. Solo shows include: STUDWORK, Glasgow International (2018); Riprap, Atelier am Ecke. Düsseldorf, Germany (2018); Before I could speak, X spoke, Outpost Gallery. Norwich, England (2017); Soft Shoulder, SWG3 Gallery. Glasgow, Scotland (2016). Group Exhibitions include: Social Event, Glasgow International (2018); Citizens, Hospitalfield Arts. Arbroath, Scotland (2017); Domestic Observations, Jace Space, Los Angeles (2016).
Ayo Akingbade is an artist and filmmaker based in London. Her film 'Tower XYZ' (2016) received a Special Mention Award at International Short Film Festival Oberhausen and won the inaugural Sonja Savic Award at Alternative Film/Video Festival, Belgrade. Akingbade has since produced three new films. 'Street 66' (2018) which premiered at International Film Festival Rotterdam and 'A is for Artist' (2018) which premiered in the Experimenta strand at BFI London Film Festival. 'Dear Babylon' (2019) is currently in post-production and will complete the social housing trilogy. She is a recipient of the Sundance Ignite Fellowship (2018) and exhibited in Bloomberg New Contemporaries (2018). Ayo is a graduate of London College of Communication and is currently studying at Royal Academy Schools.
Rianna Jade Parker is a writer, critic and researcher based in London, UK. She is a founding member of interdisciplinary collective Thick/er Black Lines and is a contributing editor of frieze magazine.
Frances Bradshaw is an architect based in London. She was co-founder of Matrix Feminist Architectural Co-operative, a group set up in 1980, and one of the first in Britain to take an overtly feminist stance in their way of working and designing. The practice was run as a workers' co-operative with a non-hierarchical management structure and collaborative working. She co-authored 'Making Space: Women and the Man-Made Environment' published in 1984 by Pluto Press Limited. Since 1996, she has been a partner at Anne Thorne Architects, a women led firm exploring ideas through practice, where participatory design and post occupancy evaluation are prioritised. Fran has also contributed through lectures, articles and seminars to developing and forwarding sustainable design and refurbishment and is Deputy Chair of the Association for Environment Conscious Building.