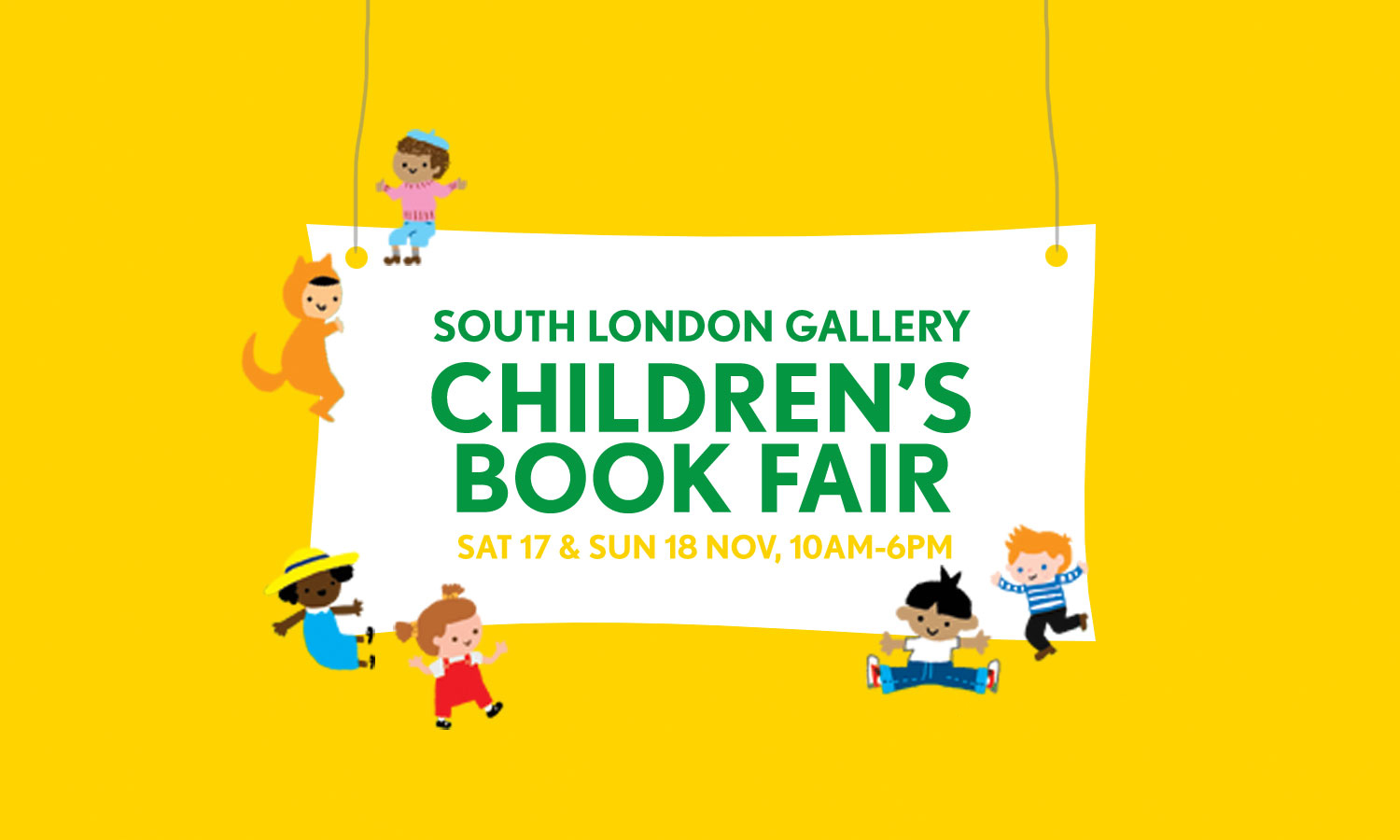 Now in its third year, the SLG Children's Book Fair features some of the best independent publishers in the UK. Discover inspiring new reads, buy a gift, or take part in workshops, readings and other special events by leading children's writers and illustrators.
Publishers this year include Camberwell College BA Illustration, Cicada Books, Design for Today, Dinosaur Books, Flying Eye Books, Frann Preston-Gannon, Laurence King, Maggie Li, Nous Vous Press, Okido, Owl & Dog Playbooks, Thames & Hudson and Tiny Owl.
FREE EVENTS
Saturday 17 November
11am – 12pm
Talk & Workshop: Yuval Zommer
Fox Reception
Join award-winning illustrator Yuval Zommer for a talk filled with fascinating facts about a variety of animals.
This will be followed by an illustration session, where you can create your own unique creatures with Yuval's help. Each child is welcome to take their artwork home.
12.15 – 1.15pm
Talk & Workshop: Frann Preston-Gannon
Fox Reception
Join illustrator Frann Preston-Gannon as she talks about her latest book, I Am The Seed That Grew The Tree. Published with Nosy Crow and The National Trust, this book is an illustrated anthology of 366 nature poems – one for every day of the year! Budding young artists will get the chance to illustrate a nature poem for themselves using a variety of specialist artist materials. Frann will offer tips on drawing from nature and together we will explore making illustrations through mixed media.
Suitable for ages 5-12.
1.30 – 2.30pm
Book Signing: Coralie Bickford-Smith
SLG Stand, Clore Studio
Coralie Bickford-Smith will be signing copies of her new paperback release Worm & The Bird at the SLG book fair stand.
2.45 – 3.45pm
Workshop: Interactive storytelling
Fox Reception
A crafts based, interactive storytelling workshop with our Resident's Programme Assistant, Leah Morris. Children work individually to create their own scenes which are then joined together to tell a story.
4 – 5pm
Workshop: Come and make your own bear!
Fox Reception
To celebrate Katie Viggers' new book, A Book of Bears, Katie will be hosting a crafty workshop. Discover the brilliant world of bears in this charmingly illustrated book and get your own copy signed by Katie.
Suitable for ages 3+
Sunday 18 November
11am – 2pm
Workshop
Fox Reception
Font designing workshop with Big Family Press.
2 – 5pm
Sunday Spot
Art Block
Sunday Spot is an ongoing series of free, drop-in family activities which takes place every Sunday from 2-4pm, suitable for children aged 3-12 years.