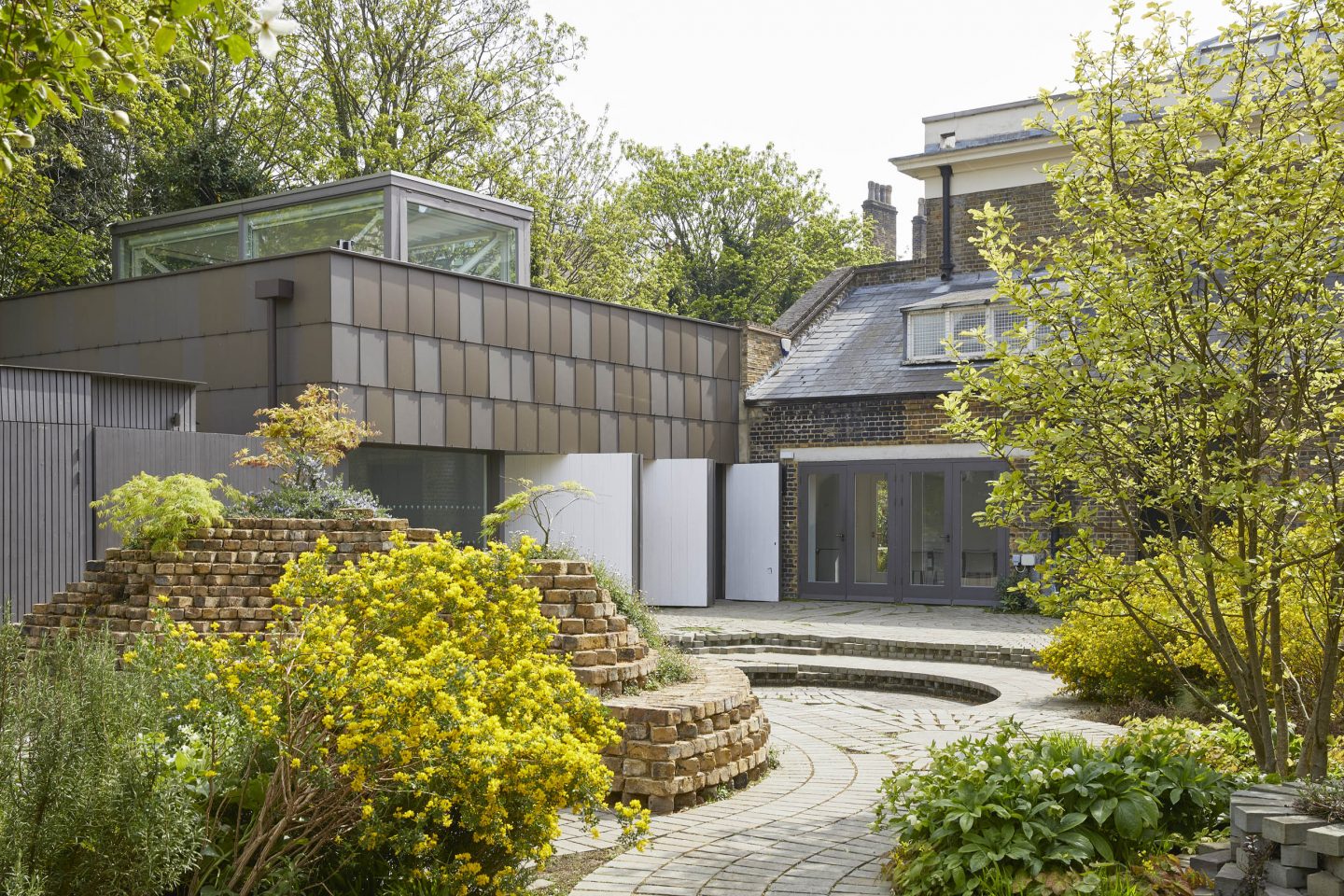 Join us for this online panel discussion exploring the relationships between people, communities, museums and the built environment.
London-based architectural designer Shawn Adams of POoR Collective, architects Reem Charif of Febrik and Stephanie Macdonald of 6a architects, and Neba Sere, Senior Project Officer, Regeneration and Economic Development, Greater London Authority ask how the tensions between equality, access, regeneration and gentrification can be addressed through urban design and inclusive design principles. Chaired by Paul Goodwin, independent curator, urban theorist and researcher.
Convergence is an ongoing series of critical conversations, screenings and written commissions, facilitated by the SLG and co-curated and hosted by invited guests.
Watch the recording of this event here:
ACCESS
Live captioning will be available during the event. Click on this link for a fully adjustable page of captions: streamtext.net/player?event=SLG
The event will last approximately 1 hour.
There will be no breaks.
Audience members will not be visible during the event.
The SLG takes event moderation very seriously. As such, to prevent the possibility of any offensive or inappropriate comments being shared during our online events, the chat function is disabled and only panellists are able to speak throughout. Attendees are warmly invited to use the Q&A functionality to ask questions, which are visible for the event hosts only.
ABOUT
Shawn Adams is an MA Architecture graduate from the Royal College of Art. He is a member of the current cohort of the New Architecture Writers and has written for magazines which include VICE, The Architect's Journal and ICON. An alumnus of the Stephen Lawrence Charitable Trust, Shawn is an advocate for diversity and inclusion and has spoken on news platforms such as Sky and The Guardian. He is also the co-founder of Power Out of Restriction, (POoR) a collective that focuses on the development of communities through the elevation of young people.
Reem Charif is a co-founder of Febrik, a not-for-profit collaborative platform for participatory art and design research with a focus on negotiations of right to space of unrepresented groups in contested spaces of refuge. Reem's research is focused on exploring the potential of art-based research and design processes as playful methodologies for the co-production of social spaces of negotiation. She has been writing about the politics of public play through a collection of articles and book chapters and is the co-author of the publications Creative Refuge (Tadween, 2014) and Action of Street/Action of Room: A Directory of Public Actions (Serpentine Galleries, 2016).
She is a Senior Lecturer of Architecture at the University of East London and a trustee for Counterpoint Arts, a leading national organisation in the field of arts, migration and cultural change. Reem Charif obtained a degree in Architecture from the Architectural Association, School of Architecture (AA dip RIBA II), after which she completed an MSc in Development Studies from the School of Oriental African Studies.
Stephanie Macdonald co-founded 6a architects with Tom Emerson in 2001. The Stirling Prize nominated practice is best known for its award winning contemporary art galleries, educational buildings, artists' studios and residential projects, often in sensitive historic environments. 6a architects' public works emerged with the completion of two critically acclaimed public art galleries, Raven Row in 2009, and the first of three projects for the South London Gallery; its significant expansion in 2010, followed by a collaboration with artist Gabriel Orozco on the Orozco Garden (2016) and the South London Gallery Fire Station (2018).
She studied fine art at Portsmouth College of Art and following a scholarship to Japan, architecture at the Mackintosh School of Architecture, the Royal College of Art and London Metropolitan University. She has developed the practice's collaborative approach working with horticulturalists, artists, designers and scientists. In 2018 Stephanie was nominated for the international Women in Architecture Award.
Neba Sere is an architectural designer and a graduate of Central Saint Martins. She previously was a Youth Construction Lead at Build Up Foundation, designing and constructing projects with young people in their local communities. Her interest lies in understanding the process of decolonising the architecture profession and thus the built environment, specifically looking at how citizen-led initiatives can have a long-term impact on the spaces we inhabit, and involving young communities in the regeneration process of their city through advocacy and outreach.
She currently works as a Senior Project Officer within the Greater London Authority's Regeneration Team managing a variety of projects in North East boroughs and is one of four co-founders of Black Females in Architecture (BFA), a 300+ global membership organisation that advocates for all black and black-multiple heritage women within the built environment industry.