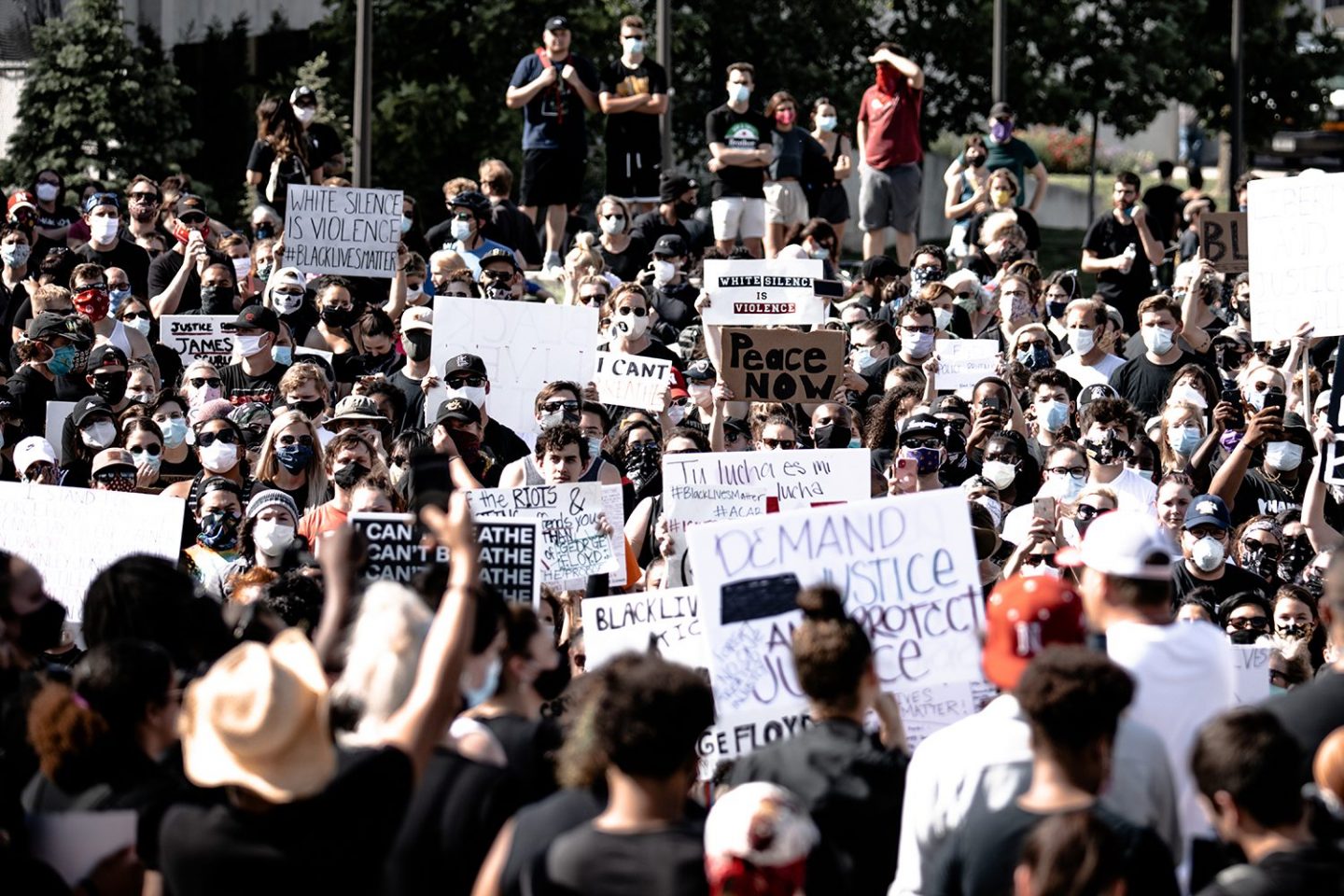 In the wake of the murder of George Floyd in the US and the immediate reactions from galleries and cultural institutions the world over, Dr Clive James Nwonka calls into question what he calls cultural compensation ​and explores the role of the creative sector in responding to race and racism. With the Guardian's Lanre Bakare, broadcaster Bidisha and Dr Francesca Sobande from the University of Cardiff.
The discussion will last one hour and will be followed by 15 minutes of responses to questions from the audience.
Please note the event will be recorded and shared online at a later date.
Watch the recording here:
ABOUT
Convergence is an ongoing series of critical conversations, screenings and written commissions, facilitated by the SLG and curated and hosted by invited guests.
Dr Clive James Nwonka is a London School of Economics Fellow in Film Studies in the Department of Sociology. His work explores issues of race, class and representation in British and American cinema, and the institutional frameworks of the British film and TV industries. His published research includes writings on Black British and American cinema, film and architecture and racial inequality and diversity policy in the UK film sector. He is the co-editor of the forthcoming book Black Film British Cinema II (2020) and the author of the book Black Boys: The Aesthetics of British Urban Cinema, to be published by Bloomsbury in 2021.
Lanre Bakare is the Guardian's arts and culture correspondent. He recently edited the special G2 issue covering race in the UK, and previously worked in New York and Los Angeles for the Guardian US and was awarded a Scott Trust Bursary.
Bidisha is a TV and radio broadcaster, journalist and filmmaker. She specialises in international human rights, social justice, gender and the arts and offers political analysis, arts critique and cultural diplomacy tying these interests together. Her fifth book, Asylum and Exile: Hidden Voices of London (2015), is based on her outreach work in UK prisons, refugee charities and detention centres. Her first film, An Impossible Poison, received its London premier in March 2018. It has been highly critically acclaimed and selected for numerous international film festivals. Bidisha is a trustee of the Booker Prize Foundation, looking after the UK's most prizes for literature in English and in translation. She is also a trustee of the Forward Arts Foundation, looking after National Poetry Day and the Forward Prizes for Poetry, and has been a patron of the PANDA performing arts network. Her next film, Cold Reading, will be out in January 2021
Dr Francesca Sobande is a lecturer in digital media studies at the School of Journalism, Media and Culture at Cardiff University. She is co-editor (with Akwugo Emejulu) of To Exist is To Resist: Black Feminism in Europe (Pluto Press, 2019) and is author of The Digital Lives of Black Women in Britain, which will be published by Palgrave Macmillan this autumn.
ACCESS
There will be a one hour panel discussion followed by 15 minutes of responses to questions from the audience.
Audience members will not be visible during the event.
The event will not be captioned.