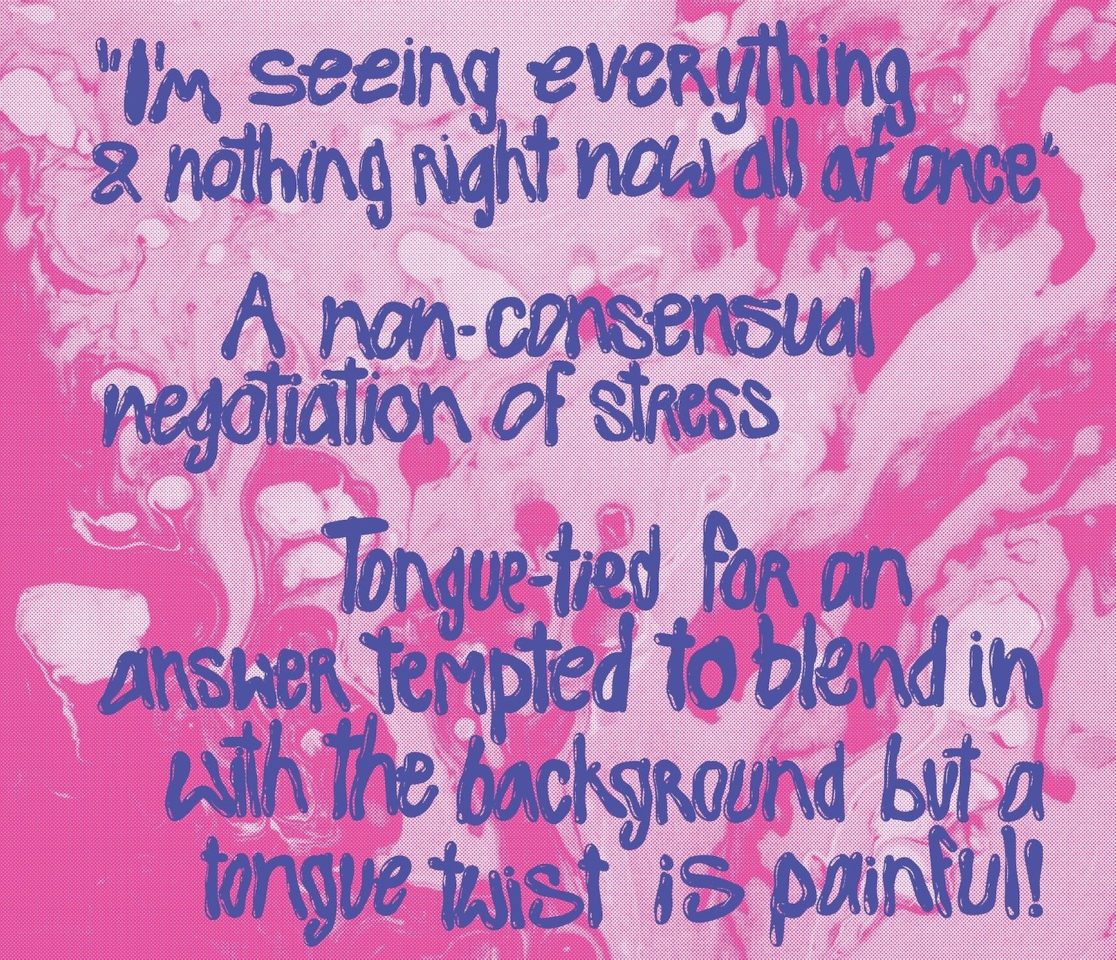 Department of Unruly Histories is an artwork produced by Meera Shakti Osborne consisting of collective archives built on post-colonial migration stories in London. The audio piece entitled Performance. Personality. A portrait? is installed in the Orozco Garden at the SLG.  This work features artist and poet Jordan Minga who uses his own poetry and music to reflect on various aspects of his life growing up in south east London.
Join Meera Shakti Osborne and Jordan Minga on Sunday 30 April at 4pm for a social listening event. Bring your own headphones to listen to Minga's work and then hear the artists discuss the project and their practices. This is a welcoming and informal event, questions and conversations are encouraged!
Please bring your own headphones to access the audio work via QR code on the day.
ABOUT JORDAN MINGA
Jordan Minga, b. 2001 (he/they) is an artist, poet, tinkerer. Minga grew up Black British African in London. He is from Peckham in south London and is a first generation Ugandan in the UK. Minga's poetry reflects his lived experience; he was diagnosed with Autism when he was 9 years old and  never felt like he fit in; until now. He struggled a lot in his early years and didn't do well in school but does not let that define him. He wants his creative work to help people define themselves; he is introspective, and that nature goes into all my work.
Minga is youth board member and an advisor to the trustees for London Youth and Crafts Council. Taking on the role of a youth worker at Spotlight, a youth service for Tower Hamlets and the wider area, gave him a greater understanding of what could be done to support the next generation. Minga also studied as part of the first cohort of the London Screen Academy in 2021 and is now studying at Ravensbourne University pursuing a degree in Broadcast Engineering.
ACCESS
The Orozco Garden has various levels and steps. The ground level is fully accessible.
There are accessible toilets.
Please bring your own headphones to listen to the audio work.
Seating is available on request, please ask a Gallery Assistant if you would like a seat.
Please contact mail@southlondongallery.org with access requirements and any questions.