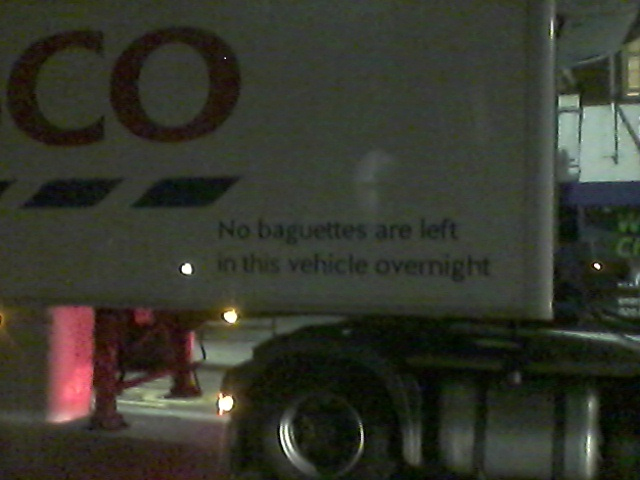 An evening of performances featuring readings and audio-visual work by Michael Andrew Corcoran, Adam Gallagher, Sophie Jung, Sam Keogh, Philomene Pirecki, Ash Reid, and Hannah Regel.
Divine Cargo is curated by Daniel Neofetou.
BIOGRAPHIES
Michael Andrew Corcoran (b.1988) is an Irish audio-visual artist who has lived in Dublin, Leamington Spa, London and Glasgow. Having received a BA from The University of Warwick in 2010, he graduated with a Masters in Sonic Arts from Goldsmiths, University of London in 2016. Performances have included DIY Space for London (2016) , [ Space ] (2015) , Rye Lane Studios (2015) , Birthdays (2015) , Fish Island Labs (2015) and PayneShurvell (2013). He is currently living and working in Manchester.
Adam Gallagher is an artist and writer based in London who works mainly through performance, challenging its reliance upon temporality and working against the performative-artist-ego. He self-publishes a series of pamphlets called 'E.A.R.F'. The series transposes original fictionalised biographies that aim to dramatise instances in which disparate subjectivities appear, relate, contradict, and attempt to coexist, to form a picture of the fallout, failures and flatulence of global capitalism. Recent projects include: 'Words Fail Me', Auto Italia South East (2018), collaboration with clubcouture for CC, Somerset House (2018), 'War-Pig', LPS, (2017), and 'Polly Anything', Lima Zulu (2017).
Sophie Jung (b.1982) lives and works in Basel and London. Recent projects and exhibitions include Äppärät at Ballroom Marfa, Unmittelbare Konsequenzen at Kunsthalle Sankt Gallen, Producing my Credentials at Kunstraum London, Come Fresh Hell or Fresh High Water at Blain Southern, London and Paramount VS Tantamount at Kunsthalle Basel. Forthcoming projects include a solo exhibition at Kunstmuseum Basel, Gegenwart and a commissioned performance project at JOAN in Los Angeles.
Sam Keogh was born in Ireland in 1985. His work spans installation, sculpture, performance, drawing, collage and video. His installations often facilitate a performance which morphs sculpture into props and collage into mnemonic devices or surfaces to be read as visual scripts. Keogh's recent solo exhibitions include 'Orbital Debris', 1646 Project Space, Den Haag, The Netherlands, July 2018; 'Kapton Cadaverine', Kerlin Gallery, Dublin, January 2018; 'Eurocopter EC135', Dortmunder Kunstverein, Germany, June 2016. Recent group exhibitions include 'Cellular World', GOMA, Glasgow, April 2017; 'EVA International 2018', Limerick, Ireland, April 2017; 'Something II be Scared of', Syndicate Gallery, Cologne, April 2017; 'DARKWATER; The Dead of the Night' curated by Tai Shani and Anne Duffau, CPG London, February 2017.
Philomene Pirecki is an artist based in London working with images, objects, sound, text and video. Recent solo exhibitions include we lay here for a while, our feelings running deep, Supplement, New York 2017; Frame section Frieze New York 2015; A plastic resource, Limbo, Margate, UK. Recent group exhibitions include Everyone Is Rich Now Apparently, Arcadia Missa/Supplement, NYC 2017; Love Among the Artists, Kunstmuseum Luzern, Switzerland; DM/1978 Talks to DM/2010, Chelsea Space, London, both 2016. In 2013 Pirecki was shortlisted for the Max Mara Art Prize for Women. She co-runs Casa Delirium music & club night with Paul Purgas. She will be performing live at this year's Wysing Polyphonic music festival at Wysing Arts Centre, Cambridge.
Ash Reid is a telephone operator, volunteer and instant messager. Her performance-based practice is a form of experimental writing that reflects her own experiences in support work and organising, that asks how the sonic environment also elicits power over conversations held within the self and how are these disseminated and broadcast. Recent projects have looked at cognitive behaviour therapy techniques and role-playing game structures as a basis with which to think through these possibilities, mostly performed through ongoing communication with others, publicly and in private.
Hannah Regel is an artist living in London. She recently completed an MFA in Sculpture at the Slade School of Fine Art, and her first collection of poetry was published in 2017 by Montez Press. She is also the co-editor of the feminist journal SALT.