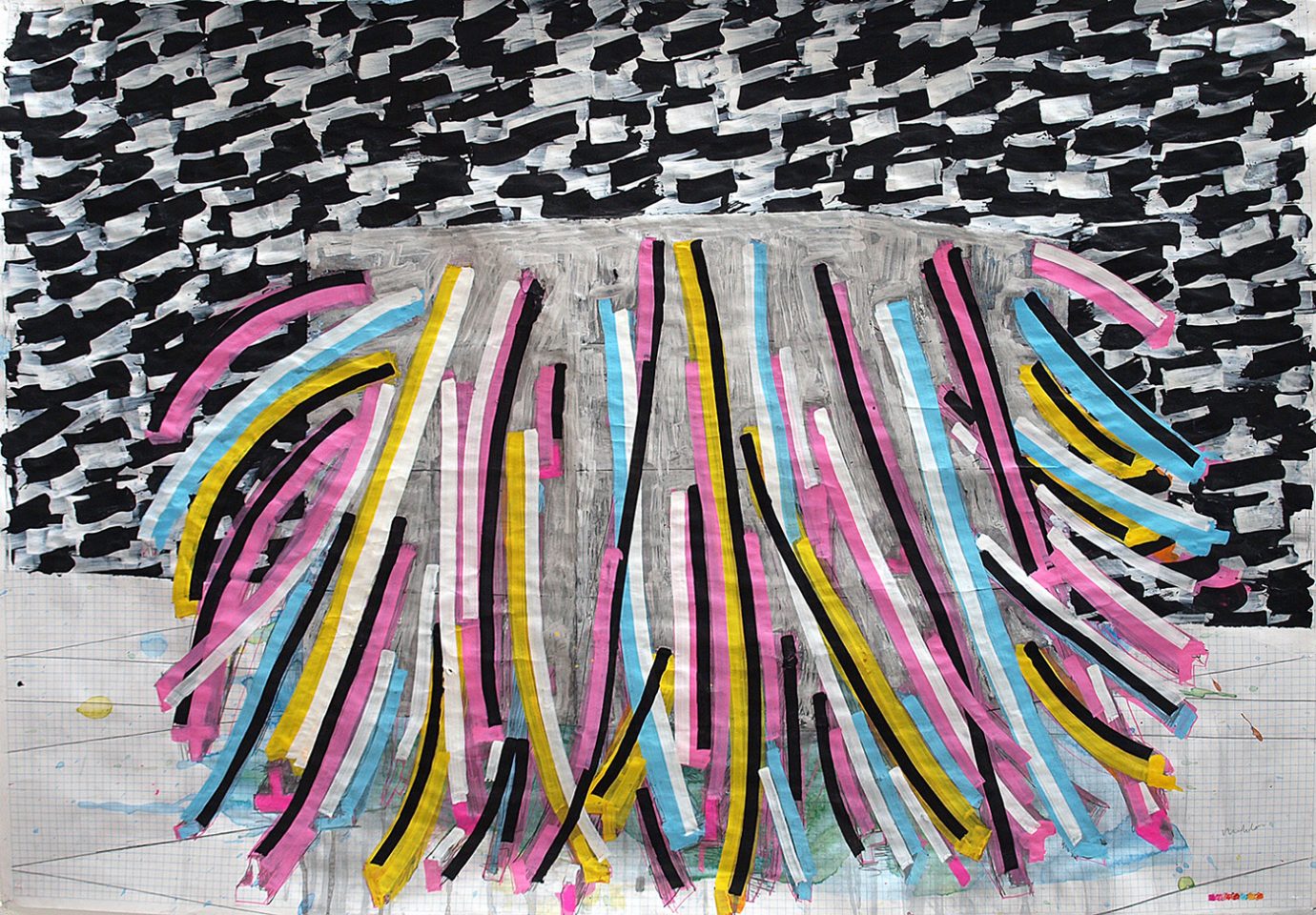 £9.00 / £7.00 Concessions/ £9.90 Gift Aid
Clore Studio
Please note the email confirmation of your booking also acts as your event ticket.
Ecstatic Material is a newly commissioned performance by musician and producer Beatrice Dillon and artist Keith Harrison. This live experiment with sound and substance will be conducted through a modular system made up of malleable plastics, coloured light and multi-channel audio which is constructed, choreographed and diffused by the artists into the performance space.
Curated and produced by Jennifer Lucy Allan and Al Cameron for Outlands. Presented in conjunction with Thirty Three Thirty Three.
BIOGRAPHIES
Beatrice Dillon is a London based musician, producer and artist who presents a monthly show on NTS, and has released music on a variety of record labels, performed at notable European festivals and art spaces including Mutek and the Barbican, and has collaborated widely with award winning visual artists for film, installation and performance. www.dillonwork.com
Keith Harrison is particularly known for his work with ceramics, public experiments and the transformation of raw materials to unpredictable effect. Harrison's work shows an awareness of social issues: the relation with audience; the value of physical things; references to popular music and social housing. www.keith-harrison.info