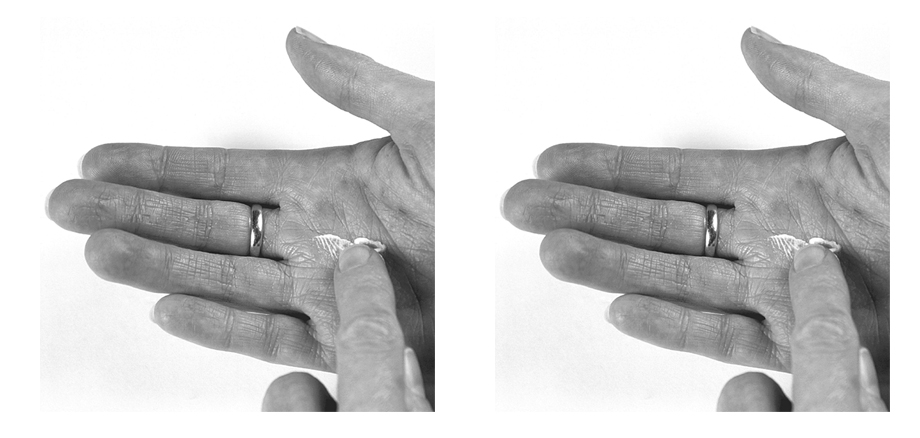 SLG hosts the London premiere of an absurdist performance written and directed by artist Maria Fusco exploring eczema; a skin disease affecting an estimated 15 million people in the UK, including Fusco herself. This dark comedy is performed by actor Rhodri Meilir and organist John Harris. The score is composed by Harris using motion-capture to translate scratching gestures into music.
The London premiere of ECZEMA! is supported by Wellcome Trust as part of a public engagement project looking at eczema led by Professor Sinéad Langan (London School of Hygiene & Tropical Medicine).
The SLG hosts two performances of ECZEMA, click here for information and tickets for Weds 5 Jun. This performance is 35 minutes long.
BIOGRAPHY
Maria Fusco is a Belfast-born writer based in Glasgow and Professor at Northumbria University. She writes fiction, critical and theoretical texts and edits publications. Her work is published internationally and translated into ten languages, She has been Writer-in-Residence at Lisbon Architecture Triennale, Kadist Art Foundation, Paris and Whitechapel Gallery, London. Recent works include Give Up Art (2018), Legend of the Necessary Dreamer (2017) and Master Rock (2015).
John Harris is a composer, organist, Chief Executive of the contemporary music Red Note Ensemble in Scotland and Festival Director of New Music Dublin in Ireland. His award-winning composing work includes operas, chamber music, theatre music and music for film, including work for Scottish Opera, the Sound Festival Aberdeen, Tapestry Opera, the Royal Shakespeare Company and Channel 4, including performances in Shanghai, Berlin, Toronto, and across the UK. He lives in Edinburgh.
Rhodri Meilir is a Welsh actor. He was educated at Ysgol Maes Garmon, Mold, and won a scholarship to study Drama at Aberystwyth University. In 2014, he was awarded a Fellowship of the University. A fluent Welsh speaker, Rhodri has worked extensively in Theatre, Film and Television productions and can be heard in several BBC Radio 4 plays. Twice nominated as Best Actor by BAFTA Cymru, he was named the Best Actor in a Studio Production at The Manchester Theatre Awards in 2018. Rhodri lives in Cardiff.