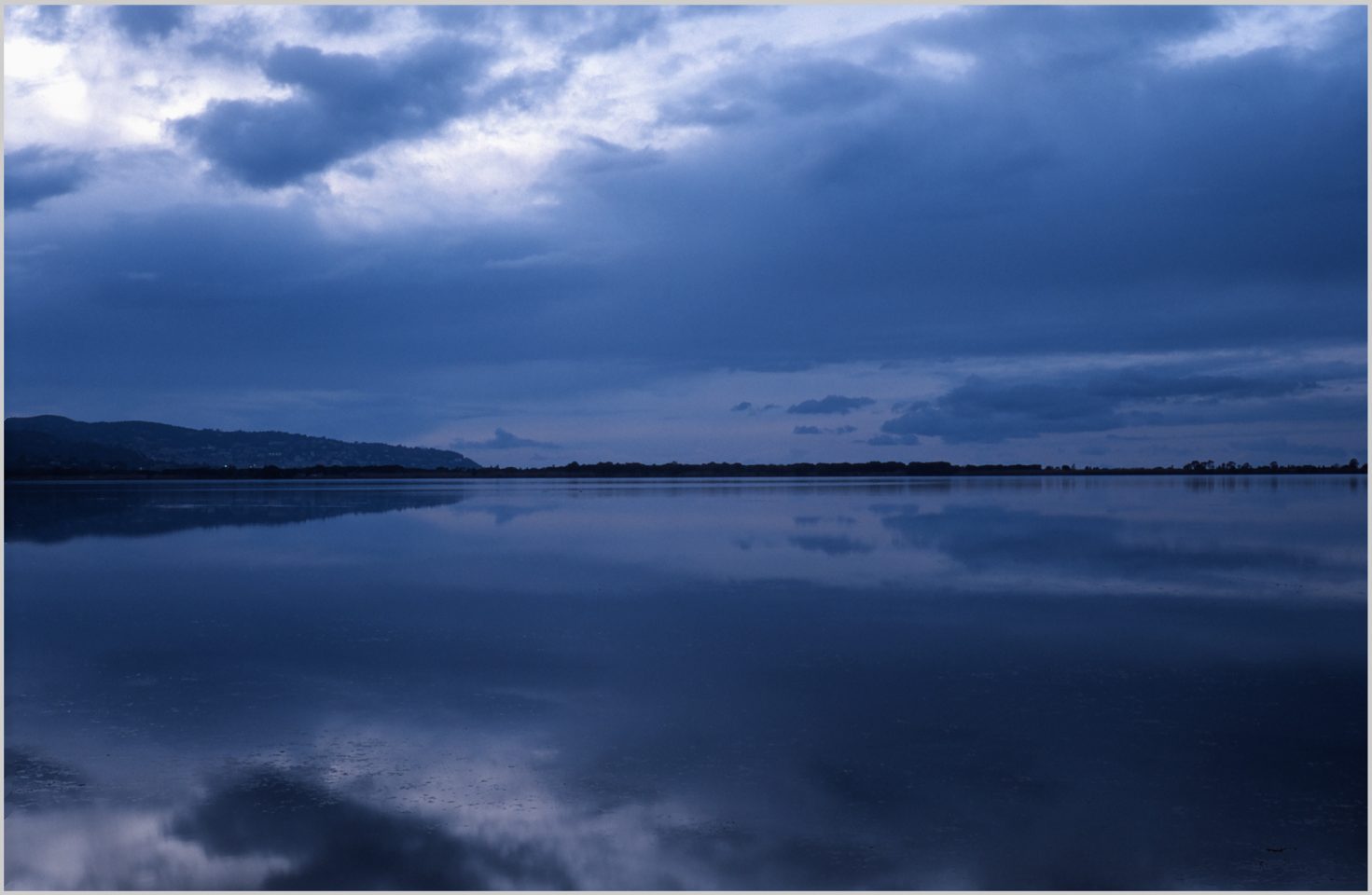 Clore Studio and Orozco Garden
Exercises on displacement 3/5 is an evening of performances taking place across the Clore Studio and Orozco Garden.
The evening includes Mark Fell's performance and installation Parallelling#2 featuring Justin F. Kennedy, Will Guthrie and Jan Hendrickse and an environment organised by Tutto Questo Sentire (TQS) collective, featuring theorbo player Elisa La Marca, a vocal work by Olivia Salvadori and a screening by Rebecca Salvadori.
This is the third in a series of five events in London by TQS, a collective founded in 2014 by visual artist Rebecca Salvadori, experimental opera singer Olivia Salvadori and composer and cellist Sandro Mussida. Previous iterations of Exercises on displacement have taken place at The Heath² and Cafe OTO.
Co-produced with Thirty Three Thirty Three.
BIOGRAPHIES
Mark Fell is a Rotherham based electronic musician, multidisciplinary artist and producer whose work challenges the boundaries between dance music and academic computer music practices. Having studied experimental film and video at Sheffield's Psalter Lane art school at the onset of the city's techno era (circa 1990), Fell's approach is equally grounded in the theory and practice of experimental film, radical philosophy and the electronic music subcultures surrounding house and techno. Since his early genre-defining explorations of minimal techno with Mat Steel as SND in the late 1990s, Fell's practice moved into a period of complex dynamic works such as Multistability (Raster-Noton, 2011) and more recently into explorations of the interplay between algorithmic systems and acoustic performance, typically including choreographic and text-based elements. Widely acknowledged for his unique contributions to electronic music and sound art, Fell's distinctive work has been presented at a vast array of institutions around the world.
Will Guthrie is an Australian drummer and percussionist living in France. He works in many different settings of music: live performance, improvisation and studio composition using various combinations of drums, percussion, objects, junk, amplification and electronics. He plays solo and in various projects such as The Ames Room, Elwood & Guthrie and The Sommes Ensemble. Guthrie has released over 50 albums, as both a soloist and in collaboration, on labels such as his own Antboy Music, and also Black Truffle, Editions Mego, Gaffer Records, Ideal, Ipacac and Clean Feed. He has performed at countless venues and festivals all over the world including Lieu Unique, Nantes; Cafe Oto, London; Berghain, Berlin; Super Deluxe, Tokyo; SPRING Performing Arts Festival, Utrecht; Meta House, Phnom Penh; MONA FONA, Hobart; Suoni Per Il Popolo, Montreal; Lampo, Chicago; Oct Loft Jazz Happening, ShenzheN and the Geometry of Now, Moscow. Regular collaborators past and present include Oren Ambarchi, James Rushford, Jean-Luc Guionnet, Mark Fell, Roscoe Mitchell, Anthony Pateras, Chulki Hong, Jérôme Noetinger, Keith Rowe, David Maranha, Ava Mendoza, the filmmaker Hangjun Lee and choreographer and dancer Mette Ingvartsen.
Isabella Carreras is a visual artist based in Sheffield and produces socially engaged art projects such as Pavilion's Art School for Rebel Girls (2018-2020). Isabella has designed costumes for artist and curator Mark Fell and music producer Harry Wright from punk techno duo Giant Swan. She is currently working with Gunnersbury Park Museum, Pavilion, BALTIC Centre for Contemporary Art and recently took part in a residency at Jatiwangi Art Factory (ID) as part of the West Java West Yorkshire Cooperative Movement.
Jan Hendrickse is an improviser and composer. He has been an artist-in-residence at ACME studios and at John Jones Project Space, creating installations for galleries and outdoor spaces. As a performer, he specialises in a range of wind instruments. He has travelled widely, researching playing techniques from all over the world as well as making and adapting instruments for various performance situations. He has performed or collaborated with a diverse range of artists including Ornette Coleman, Howard Shore, Nitin Sawhney, David Toop, Rhodri Davies, Mark Fell and several leading orchestras and ensembles. His playing also features on a large number of film scores including The Lord of The Rings, The Passion of the Christ, Narnia, Apocalypto and many others. He is a co-founder of New Music Incubator, an international professional development residency. He studied at the Royal College of Music, The Guildhall School of Music & Drama and has an MA in Sound Art from University of the Arts London (LCC). He was the presenter of a BBC Internet broadcast journey which researched music and culture in Central Asia in the post-soviet period and is currently working on a PhD in composition.
Justin Kennedy is a dance artist from St. Croix, Virgin Islands. He studied Dance and Ethnic Studies at Wesleyan University and Choreography at HZT Berlin. He leads workshops about trance dance and science fiction opera and has performed intimately with and for many artists including Mark Fell, Tino Sehgal, Ligia Lewis, Jeremy Shaw, Adam Linder, Peaches, Faustin Linyekula and Wu Tsang. He facilitates the annual lab, 'Alive … & then Some' with Emma Howes in an opera house in Porto.
Elisa La Marca is a lutist and theorbo player from Milan, collaborating with lead Italian baroque ensembles and orchestras such as the Accademia dell'Annunciata, Il Canto di Orfeo, Laboratorio '600, Il Continuo, Orchestra del Maggio Fiorentino, DSO String Chamber Orchestra di Dubrovnik and I Pomeriggi Musicali. She has worked with prestigious directors and soloists including Ottavio Dantone, Gianluca Capuano, Stefano Montanari, Dimitry Sinkovsky, Giuliano Carmignola and Mario Brunello. Performances at festivals worldwide include those at Innsbrucker Festwochen der Alten Musik; Auditorium Lanzhou; MiTo Settembre Musica Musica, Milan; Copenhagen Lute Festival; Stockholm Early Music Festival; Korkyra Baroque Festival; Sala Cecilia Meireles, Rio de Janeiro; Auditorium Parco della Musica, Rome; Oude Muziek Festival, Utrecht; Cantar di Pietre, Switzerland and National Theater Mannheim. La Marca co-founded the Quartetto di Liuti da Milano, an ensemble dedicated to the Italian Renaissance and early Baroque repertoire.
Sandro Mussida is a composer, producer and cellist. His work investigates the relationships between tradition and innovation in music, active listening, the identity of musical languages and rites. Mussida's latest works involve historical, non-equal-tempered tuning systems and its perception by the western, standardised ear. On the intersection between acoustical/classical, electric and electronic fields, he writes for orchestra, chamber and solo instruments, electronics. His work is published by Sony Classical, Boomkat, Tapeworms, Blume Editions, Metrica and Soave Records. He performed internationally in venues such as Serralves Museum, Porto; Kremlin Theatre, Moscow; CCA Glasgow; Istanbul Congress Centre; Donizetti Opera Theatre, Bergamo; Gorki Theatre, Berlin; Cafe OTO, London; St. Mark Church, New York; Triennale Museum, Milan; Fondazione Querini Stampalia, Venice; Botanical Gardens, Rome and Regent Theatre, Toronto. He lives and works in London and Tuscany.
Olivia Salvadori is a classically-trained soprano, an operatic solo performer, and an experimental recording artist. Recent collaborations include artist Grace Swindt (Garage Gallery, Rotterdam, 2018; Performance Art Biennial, Brussels; Institute Of Contemporary Interdisciplinary Arts, Bath 2016), London producer Coby Sey (Cafe Oto, London, 2019; Assab One Gallery Milan, 2018; Botanical Gardens Rome, 2017), Mark Fell (TQS Capalbio, 2016; Seven Fact In Logical Space, Serralves Museum, 2018). Olivia is currently performing the Hong theatrical production Songs Of Portrait, by Orleanproject with Chinese Kunqu artist Yang Yang and Japanes Noh artist Hikaru Uzawa. She co-founded collective Tutto Questo Sentire (TQS) with Sandro Mussida and sister Rebecca Salvadori in 2014.
Rebecca Salvadori is an Italo-Australian, London-based video artist. Her film work, including ambiguous short documentaries, artists' portraits, music videos and non-synced live visuals, is both highly personal and wilfully elusive. Rather than following a classic, linear narrative, these take the form of visual compositions built through chance, association and repetition. Throughout the years, Salvadori has accumulated an extensive video archive from which she creates assemblages. This acts as the basis for filmic portraits of moments, people and environments. Salvadori has exhibited her audiovisual work at venues and festivals such as НИИ NII Moscow Science & Art; Macro Museum of Contemporary Art, Rome; Barbican, London; Festival of Film and Animation Olomouc; Festival IMAGES, Vevey; Crosstalk Videoart Festival, Budapest; David Lynch's Silencio, Paris; SCHNUCK Glaspalais, Heerlen; Sophiensaele Theatre, Berlin; Future Everything Festival Manchester; III Point Festival Miami; No Bounds Festival x Warp Records, Sheffield and Cafe Oto, London.