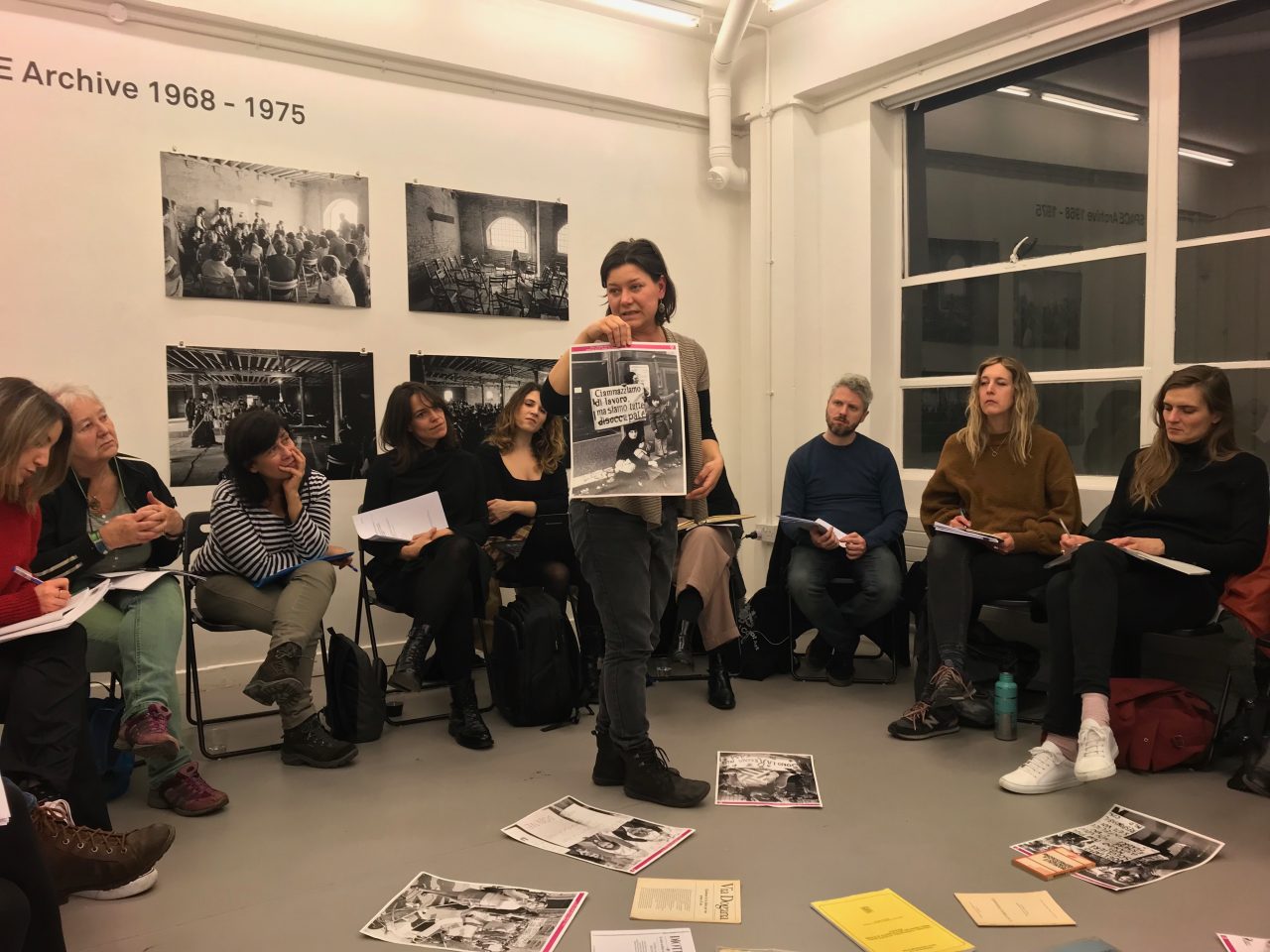 Meeting Room and Orozco Garden
Formed in 2015, the Feminist Duration Reading Group explores under-appreciated feminist texts, movements and struggles from outside the Anglo-American feminist tradition.
This second session in the group's year-long residency at the SLG explores ideas of collaboration and division.
Can we automatically assume, as has been done by western feminist movements, that issues like abortion, the depiction of the family as the site of female oppression, the fight for legal equality with men and against sex discrimination and so on are the feminist issues?
READING LIST
Floya Anthias and Nira Yuval-Davis, 'Contextualizing Feminism: Gender, Ethnic and Class Divisions', Feminist Review, No. 15 (Winter, 1983), pp. 62-75
Brixton Black Women's Group, 'Black Women Organizing', Feminist Review, No. 17, Many Voices, One Chant: Black Feminist Perspectives (Autumn, 1984), pp. 84-89
No advance reading is required as texts are read aloud. For further information or access to the texts please email: feministduration@gmail.com.
ABOUT
The Feminist Duration Reading Group Started at Goldsmiths, University of London, in March 2015, and since July 2015 has been generously hosted by SPACE in Hackney.  The group also regularly meets in non-institutional spaces, including in community centres and in the groups' homes, where cooking and eating combine with reading and talking.
The group welcomes feminists of all genders and generations to explore the legacy and resonance of art, thinking and collective practice from earlier periods of feminism, in dialogue with contemporary practices and movements. It is led by the Feminist Duration Working Group whose current members are Giulia Antonioli, Angelica Bollettinari, Lina Džuverović, Sabrina Fuller, Haley Ha, Lily Evans-Hill, Félicie Kertudo, Mariana Lemos, Roisin O'Sullivan, Ceren Özpinar, Sara Paiola, Helena Reckitt, Justin Seng, Ehryn Torrell, and Fiona Townend.
If you would like to join the reading group mailing list, propose a focus for a subsequent session, or invite us to lead a meeting, please write to feministduration@gmail.com.
ACCESS