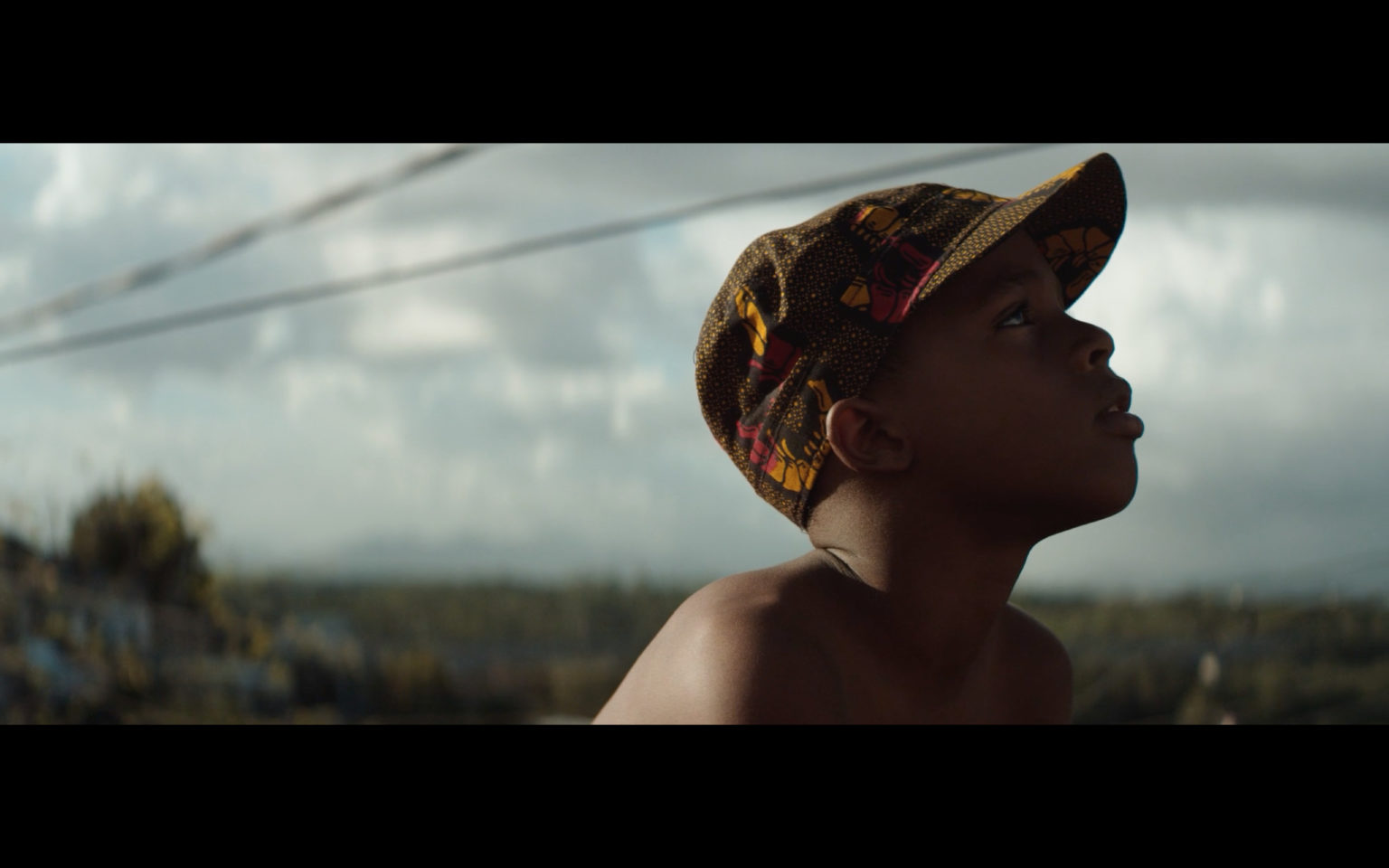 South by South and Film Africa present: BANTÚ MAMA
This screening is a special Dine & View event.  Join us at 7pm for a meal of Cameroonian food, included in the ticket price, before the screening starts at 7:30pm. 
After being arrested in the Dominican Republic, a French woman of African descent escapes custody and is sheltered by three minors in a dangerous district of Santo Domingo. Living undocumented and in the shadows, she finds herself growing into a maternal figure to the kids. Impeccably lensed and gorgeously illuminated, with imagery that highlights themes of movement, departures and displacement, Bantú Mama attempts a meditative intervention. One that traces the connections and links between Africa and her diverse diaspora. 
 A very personal and cinematographically gorgeous film, that fits perfectly within the narrative of newfound homes.
– Céline Galletti for Abundant Art
Dir. Ivan Herrera
Dominican Republic. 2021. 77min. French and Spanish with English Subtitles.  
South by South is a quarterly film screening at the South London Gallery. The programme, which is now in its eleventh year, focuses on presenting bold and innovative cinema from Africa and the diaspora to audiences in the UK. 
This screening is part of Film Africa 2022. Film Africa, London's biggest celebration of African and African diaspora cinema presented by the Royal African Society, returns for its special 10th edition from Friday, 28 October to Sunday, 6 November 2022. Showcasing 48 titles from 16 different African countries, including 22 UK, European and World premieres, Film Africa will host screenings across 7 London venues as well as feature a selection of 7 narrative and documentary films on BFI Player.

ACCESS
Room will be dark

 

The film is captioned.

 

Wheelchair Access and/or Disabled Toilets are available at this site.

Please contact lily@southlondongallery.org with access requirements.