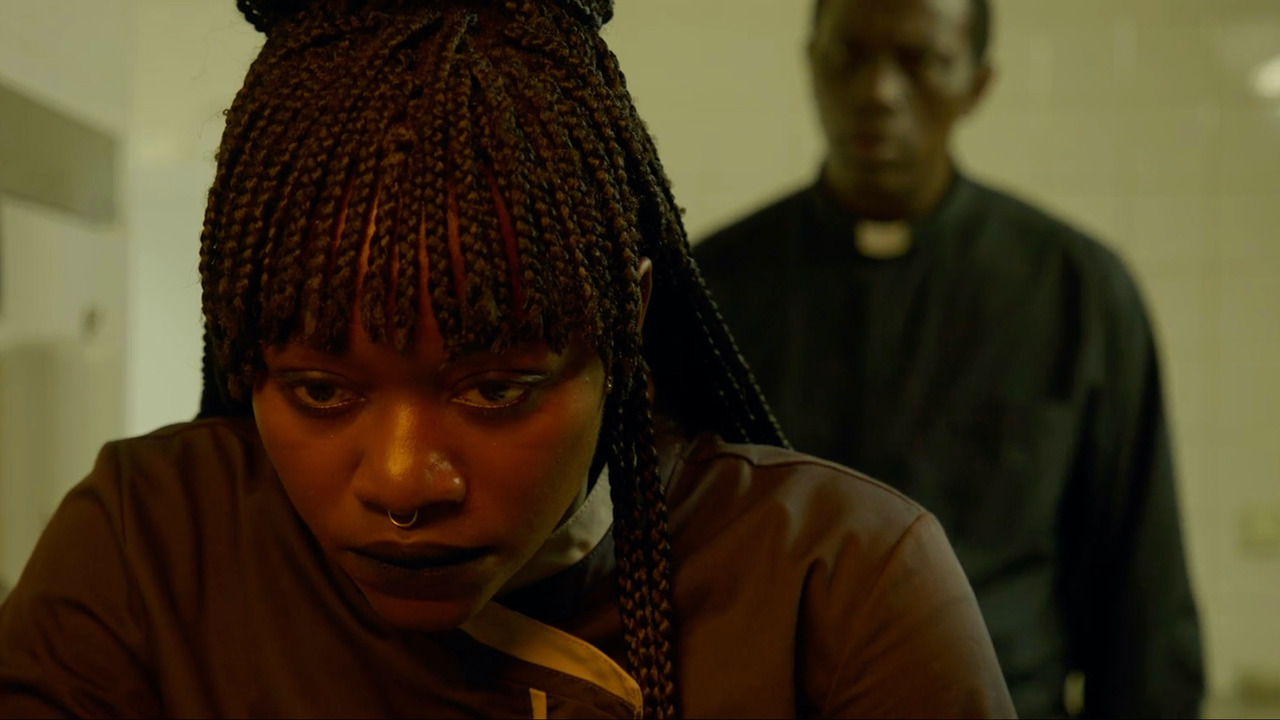 Join us for the UK premiere of Mon Père, le Diable (Our Father, the Devil), followed by a Q&A with the Director, Ellie Foumbi. 
Ellie Foumbi's debut feature length film is powerful and deeply suspenseful. Our Father, the Devil burns with the righteous intensity of its intriguing heroine as well as the filmmaker's willingness to take audiences on a morally ambiguous journey. Provocative and sure footed, the film interrogates trauma, revenge, survival, loss, love and other human complexities with brilliant performances and masterful storytelling.  
Marie, the head cook of a retirement home in the south of France, is keeping a secret—she's a former child soldier. Silently struggling with her traumatic former life, Marie hides her PTSD from those around her. Her life is turned upside down when a priest arrives at the home. Marie immediately recognises him from her past and must decide how to react.
an exceptionally haunting, masterful film
– Dylan Kai Dempsey for Ion Cinema
Winner of the Audience Award at Tribeca Film Festival 2022.
Cameroon, USA. 2021. 108min. French with English Subtitles. 
This screening is part of Film Africa 2022. Film Africa, London's biggest celebration of African and African diaspora cinema presented by the Royal African Society, returns for its special 10th edition from Friday, 28 October to Sunday, 6 November 2022. Showcasing 48 titles from 16 different African countries, including 22 UK, European and World premieres, Film Africa will host screenings across 7 London venues as well as feature a selection of 7 narrative and documentary films on BFI Player.

ACCESS
Room will be dark

 

The film is captioned.

 

Run time is

1h 48min. The film will be followed by a 30min Q&A

session. 

Wheelchair – Wheelchair Access and/or Disabled Toilets are available at this site.


Please contact lily@southlondongallery.org with access requirements.