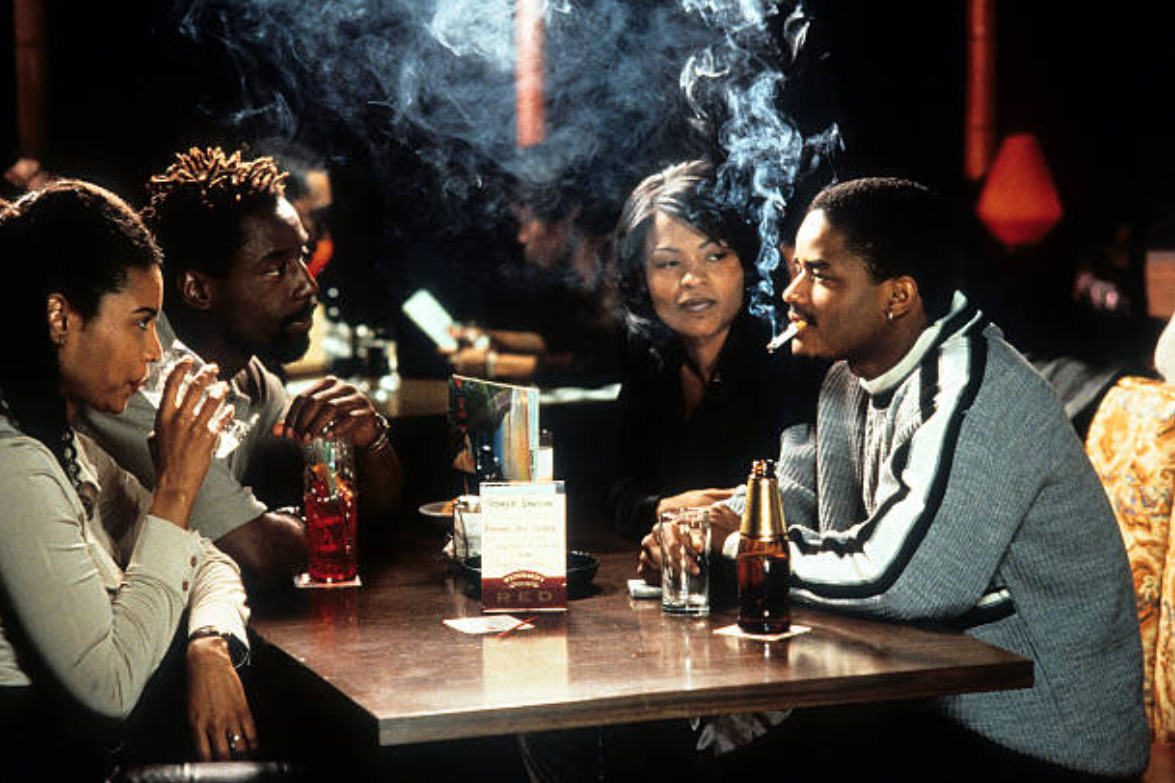 Peckhamplex, 95A Rye Ln, London SE15 4ST
Steeped in the bohemian cool of Chicago's 1990s Black creative scene, Love Jones (1997)—the smart, sexy, and stylish debut feature of writer-director Theodore Witcher—is a love story for anyone who has ever wondered: How do I know when I've found the one? 
Larenz Tate and Nia Long play Darius and Nina, two striving, artistically talented twentysomethings. The couple share an instant connection after a chance meeting at a Chicago club, but their mutual reluctance to commit to each other leaves them both navigating an emotional minefield of confusion, jealousy, and regrets. 
25 years since its release, discover the debut feature of writer-director Theodore Witcher: Love Jones is an eloquent romantic comedy, with smart direction and an unforgettable soundtrack.  
Come dressed up in your 1990s finest for this special screening at Peckhamplex.
Please note the film starts at 7pm

 

The screening will be introduced by South by South Curator Anthony Badu

 

There will be photography
BIOGRAPHIES
Anthony Badu is a writer, filmmaker & creative producer currently based in London. He has worked with broadcasters, festivals, charities, galleries and universities. In 2020, he co-founded the community arts project flat 70 CIC with his sister Senam to practice art beyond the profit principle and to hold space for cultural transfusion. Raised & based on the Aylesbury Estate until his home was repossessed in 2020, Anthony continues to be at service to residents as an advocate & organiser. 
Theodore Witcher is a writer and director, known for Love Jones (1997), Body Count (1998) and Games People Play (2019).  
ACCESS
Room will be dark

 

The film is captioned.

 

Run time is 1hr 48 mins

 

Wheelchair – Wheelchair Access and/or Disabled Toilets are available at this site.


Please contact lily@southlondongallery.org with access requirements.