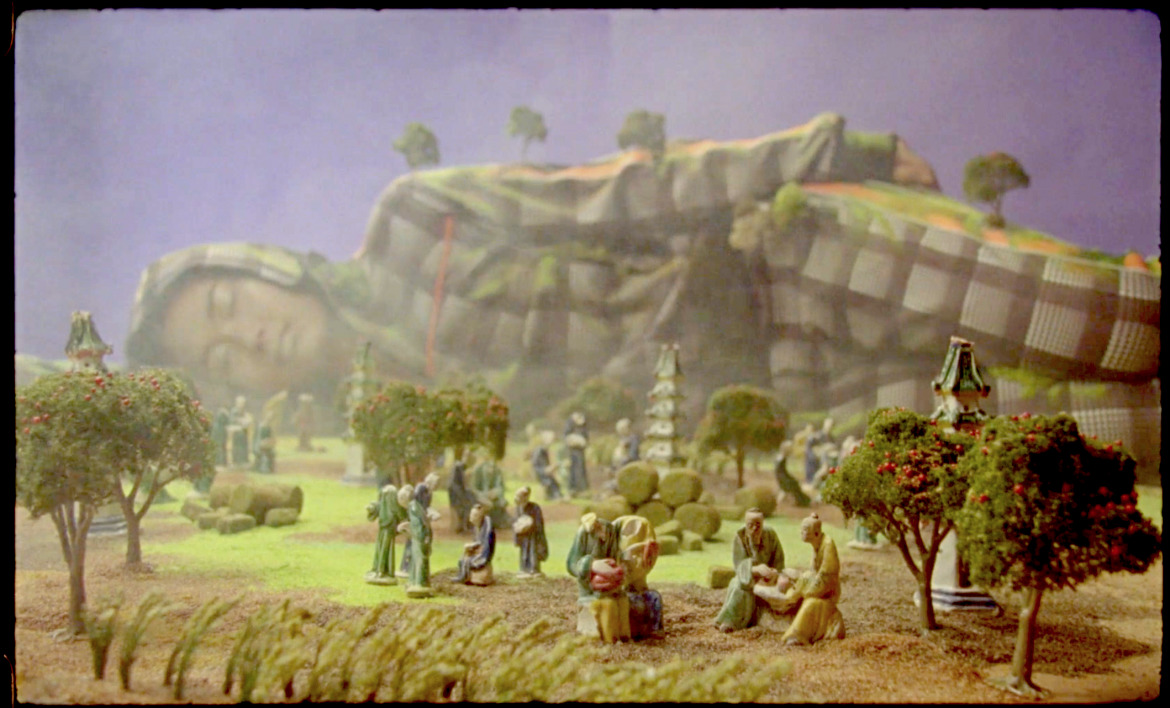 Join us for a screening event of three films by Michelle Williams Gamaker, House of Women (2017), The Eternal Return (2019) and The Bang Straws (2021), which form part of her series exploring 'Fictional Activism'.
Williams Gamaker's work is rooted in activism and social justice, exploring the politics of race and representation as well as migration, gender identity, and capitalism.  
This event will focus on what the artist calls 'Fictional Activism'. This is where characters regain a voice to share their story and point to the problematic practices within both the film and the film industry. Williams Gamaker's new film, Thieves, showing at the SLG as part of the exhibition Our Mountains Are Painted On Glass is a continuation of her 'Fictional Activism' series. 
The screenings will be introduced by film scholar and lecturer Dr. Kulraj Phullar.
ABOUT DR. KULRAJ PHULLAR
Dr. Kulraj Phullar is a London-based Film Studies academic, and occasional curator and programmer. He specialises in Classic Hollywood, British colonial and diasporic cinemas, and popular Indian cinemas. He has taught most recently at King's College London, MetFilm School, and the National Film and Television School. 
ABOUT MICHELLE WILLIAMS GAMAKER
Award winning moving image artist Michelle Williams Gamaker (b.1979, London) has developed Fictional Activism to interrogate 20th Century cinema, by retelling the histories of marginalised actors and by proposing critical alternatives to colonial storytelling in British and Hollywood studio films.
ACCESS
The room will be dark while the films are playing.
This event is seated.

Wheelchair Access and Disabled Toilets are available at this site.

Please contact mail@southlondongallery.org with access requirements.