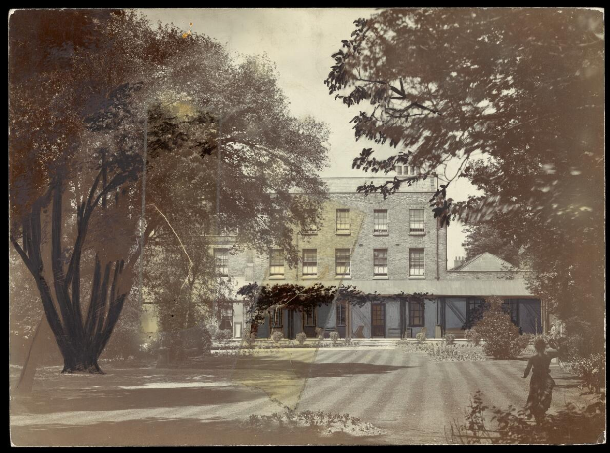 Join Heritage Programme Assistant Jade Onojeruo and local resident Liz Sibthorpe for a tour through Sceaux Gardens Estate.
Liz and Jade will lead a walking tour uncovering the estate's history and hidden treasures. Taking the form of an informal conversation, visitors are encouraged to ask questions and share their memories of the estate and surrounding area.
This tour will last for approximately 45 minutes and will depart from the SLG Fire Station Archive. The tour is part of our weekly Heritage Tour programme, which departs from the Fire Station every Sunday at 12pm.
These weekly Heritage Tours are developed through the South London Gallery's critical heritage programme, Evidence of Us.
BIOGRAPHY
Liz Sibthorpe is a local resident of Sceaux Gardens Estate and is a member of the Sceaux Tenants and Residents' Association. Liz has been conducting research into Camberwell House Lunatic Asylum which closed in 1955. The buildings became council offices and the grounds became part of the Sceaux Gardens estate. You can find out more about her research here: Camberwell House Lunatic Asylum.
Supported by the Heritage Lottery Fund.