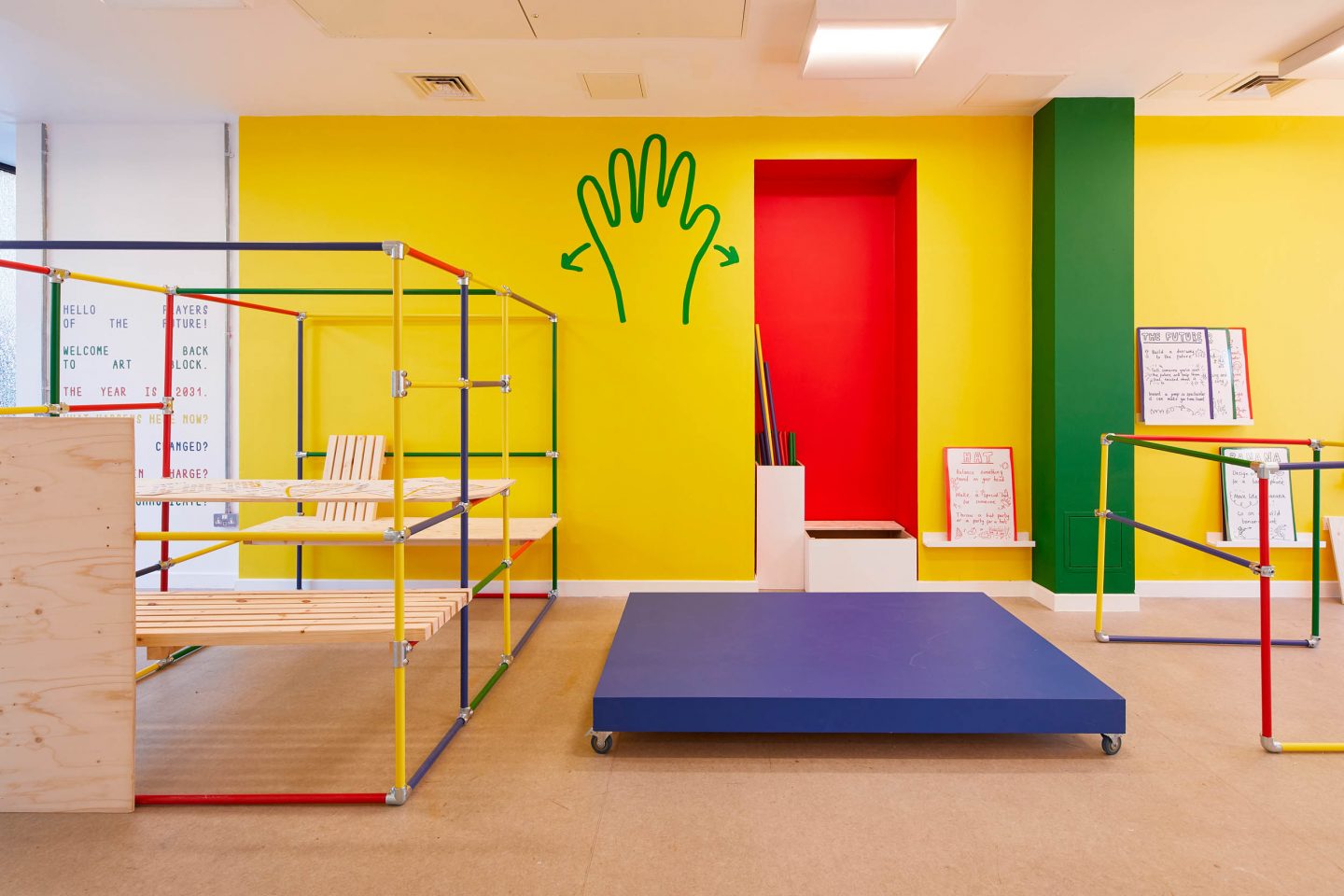 Art Block, Lakanal House, Sceaux Gardens, London, SE5 7DN
Imagine and Play: Carnival! is a series of free, weekly workshops led by Amari Harris for young children aged 3-5 years and their caregivers. Each week we'll be exploring and celebrating the theme of carnival  through storytelling, music and play.
Activities are designed for  young children aged 3-5 and their caregivers to take part in together, but younger children are also welcome to join. Children must be accompanied by an adult for the duration of the session.
The sessions will take place at Art Block, South London Gallery's free space for local children to make things, be creative, and play. Art Block is a short walk from Theatre Peckham, and is located at Lakanal House, Sceaux Gardens, London SE5 7DN.
Capacity for this event will be limited and is therefore essential to book.  1 ticket will permit a bubble of up to 6 people, please specify when you book how many will be attending.
Please read more about the sessions and COVID procedures below.
All family/support bubbles welcome.
Every person is welcome here
Child friendly and ready
Toilets on site
Covid safety measures in place
ABOUT
Sessions are open to all but designed for young children aged 3-5 and their caregivers to take part together. Children must be accompanied by an adult for the duration of the session.  The sessions are supported by the SLG's Art and Play team.
Please book one ticket per group of under six people; for groups of more than six, please book two tickets. We welcome families in every form.
COVID SAFETY
Groups will be allocated their own space to work at Art Block, to maintain social distancing between bubbles, and asked to keep to their own space as much as possible.
Materials will be individualised so that there is no sharing of materials between bubbles.
Adults will be asked to wear face masks inside, unless exempt.
Materials will be cleaned or quarantined between sessions.
We'll be following government guidance, so please be advised that sessions may be cancelled if new restrictions come into place and check ahead of making your journey.
ACCESS
The session is free but ticketed, visitors must have a booking to access the activity.
The room is likely to be noisy.
The activity may not be seated. Chairs are always available upon request.
Ear plugs, ear defenders, magnifying glasses and wheelchairs are all available.
BIOGRAPHIES
Amari Harris
"Take control of your own story" is the motto of Drama Facilitator and passionate storyteller Amari Harris. Amari trained at Rose Bruford College of Theatre and Performance which gave him the chance to train abroad at Estonia Academy of Music and Theatre.
As a Drama Facilitator Amari has worked in the community, health, and education sector and with some of the biggest theatres in the UK such as the Old Vic.
Using Creativity as a tool to step into the shoes of others to help understand each other better. He likes to inspire and cultivate the best versions of ourselves. Amari has had the chance to collaborate with some top drama schools such as Mountview and Central School of Speech and Drama.
A lover of books and stories Amari keeps the art of oral storytelling alive. You can find him spinning tales in front of hundreds at festivals, performing full length shows in theatres or in a quiet library corner. Amari has led storytelling projects with the NHS and patients living with a long-term illness teaching participants to share their experiences and stories with the world.
"Stories are how we understand the world and the right story can change the world"
Theatre Peckham
Theatre Peckham is an award-winning cultural venue for artistic excellence and social change. Through the power of theatre, we illuminate young voices, provide skills and opportunities, and platform excellent creatives who are locally focused with a national and international reach. Founded over 30 years ago, Theatre Peckham is part of the Arts Council England's National Portfolio. Two-time Offie-nominated, winner of the London Borough of Southwark's Cultural Commitment Award 2019, and winner of the Drama & Theatre magazine Editor's Award at the Music & Drama Education Awards in April 2021. Theatre Peckham platforms cutting edge productions, showcasing new talent and pushing the boundaries of form. In the heart of South London Theatre Peckham champions underrepresented voices and leads the change that is influencing our sector.