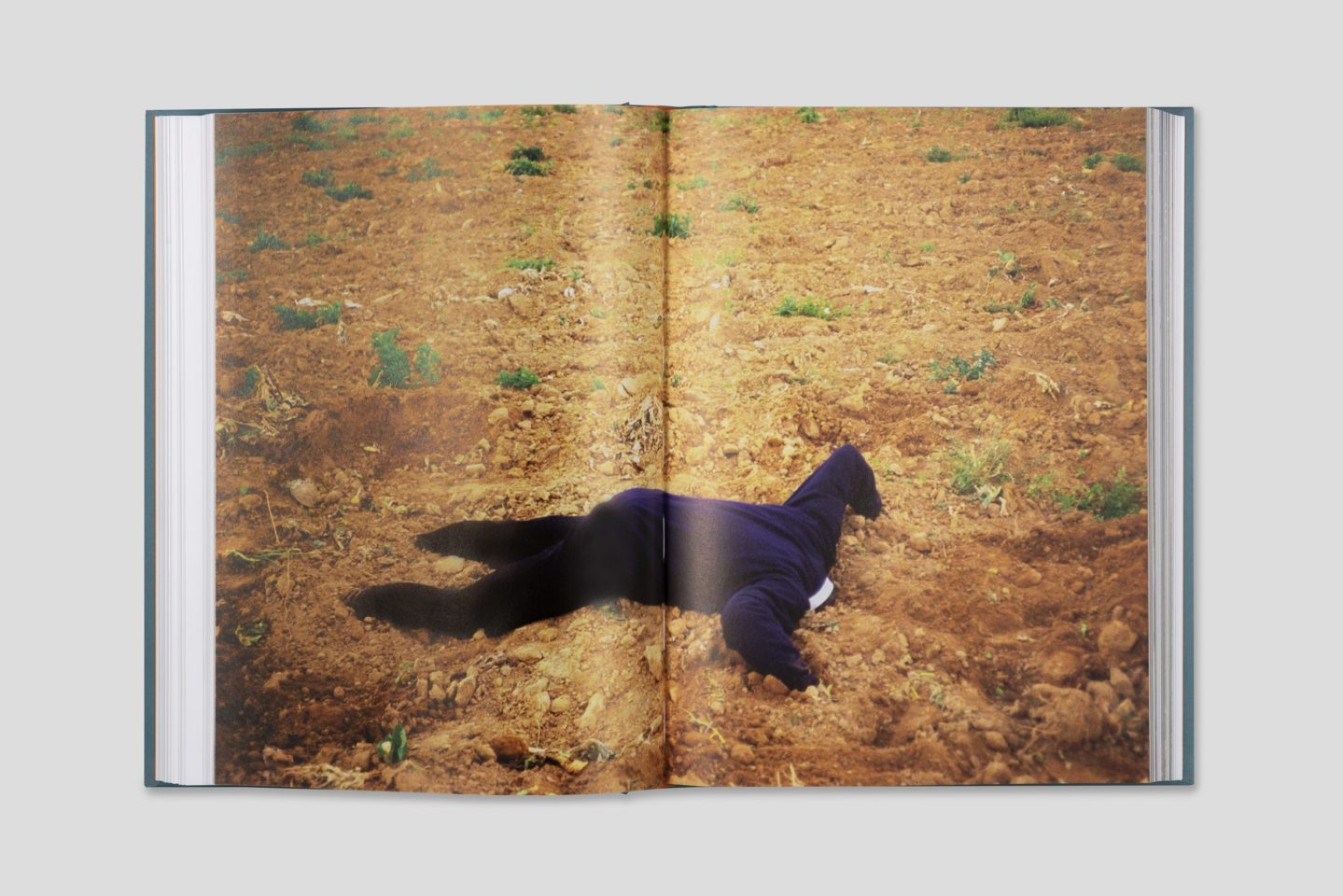 Join us for a book launch of Hagoromo by the Italian artist Massimo Bartolini. 
The title is taken from the name of a Japanese play that tells the tale of a fisherman, phoenix and a dancing spirit. The book presents a rich overview of the Bartolini's entire career together with detailed bio-bibliographical notes and references. In 2011, Bartolini presented a light installation titled Cor in the South London Gallery's recently opened Fox Garden. He returns to the South London Gallery this March to discuss his work, and the new publication with editors Luca Cerizza and Cristiana Perrella.
Hagoromo was published to coincide with Bartolini's exhibition at Luigi Pecci Center for Contemporary Art in Prato. With illustrations and images, the book discusses the themes in Bartolini's practise through curatorial texts and essays. It explores the sound installation In là (2021-2022), a collaboration between Bartolini and the musician Gavin Bryars.
The publication includes contributions from Fiona Bradley, Luca Cerizza, Laura Cherubini, Carlo Falciani, Chus Martínez, Jeremy Millar, Cristiana Perrella, Marco Scotini, David Toop and Andrea Viliani.
Edited by Luca Cerizza and Cristiana Perrella and published by NERO, the book is a project supported by the Italian Council (10th edition, 2021), program to promote Italian contemporary art on the world by the Directorate-General for Contemporary Creativity of the Italian Ministry of Culture.
ABOUT MASSIMO BARTOLINI
Massimo Bartolini was born in Cecina (LI) Italy where he lives and works. He studied to Istituto Tecnico per Geometri B.Buontalenti of Livorno and at  Accademia fine arts. In Florence. He's currently teaching at Academy di Bella Arti Bologna, and at NABA Milan. 
 His work is investigating the uncanny side of architecture and object and the idea of Music as a forming force. "In Bartolini's oeuvre a metamorphosis of the world invites us to share the instants resulting from a process of transformation: to the transformation of the external the artist adds the possibility of an inner transformation through a call to contemplation and meditation that is inherent to each of his projects" J.Fernandes.  
Since 1993 shown in numerous exhibitions in Italy and abroad. 
ABOUT LUCA CERIZZA
Luca Cerizza (b. 1969 in Milan) is a freelance curator and art writer. He currently lives in Turin and Milan, where he has been teaching curatorial studies and museology in the MA program of  NABA (Nuova Accademia di Belle Arti) since 2006.  
He is the author of Alighiero e Boetti: Mappa (Afterall, London, 2008 / Electa, Milan, 2009) and of an extensive number of essays on post-minimalist practices and art from the 1990s onward, including recent texts on Ian Wilson, Kazuko Miyamoto, Pieter Vermeersch, Katharina Grosse, Elodie Seguin, Diego Perrone, Vincenzo Agnetti and Massimo Grimaldi. Cerizza is the editor of an anthology of texts by art critic Tommaso Trini (Johan & Levi, Milan, 2016) and of recent comprehensive monographs on Gianni Pettena, Diego Perrone (both Mousse, Milan, 2020) and Massimo Bartolini (NERO Editions, 2022, with Cristiana Perrella). He has been an editor of Kaleidoscope magazine (2009-2013), a regular contributor to Frieze (2006–13), and is now a contributing editor to Flash Art.  
In the last 25 years Cerizza has an extensive practice as curator in different institutions in Italy and abroad. Among his latest projects the major solo exhibitions on Tomàs Saraceno (Museo di Villa Croce, Genova, 2014, with Ilaria Bonacossa), Kazuko Miyamoto (The Japan Foundation, Delhi, 2015), Parbhakar Pachpute at NGMA (National Gallery of Modern Art, Mumbai, 2016, with Zasha Colah), Gianfranco Baruchello (Raven Row, London, 2017), Tino Sehgal (OGR, Turin, 2018), and Vincenzo Agnetti. NEG: suonare le pause (Padiglione de L'Esprit Nouveau, 
Bologna, 2021, Fondazione Antonio Dalle Nogare, Bozen, 2022 and ongoing). He recently curated (with Elena Magini) the survey exhibition of Massimo Bartolini at Centro Pecci in Prato (September 2022-April 2023).
ABOUT CRISTIANA PERRELLA
Cristiana Perrella is a curator and an art critic, currently the Artistic Director of the Milano Design Film Festival. She directed the Luigi Pecci Center for Contemporary Art, Prato from 2018 to 2021 and, previously, the Contemporary Arts Program of the British School at Rome (1998-2008).
She founded and curated SACS- Sportello arte contemporanea della Sicilia for RISO, Museum of Contemporary Art of Sicily, Palermo (2007-2009) and curated the Art + Science project of the Marino Golinelli Foundation, Bologna (2009-2018). As an independent curator she has collaborated with Italian and international institutions, including MAXXI, Rome, IKSV, Istanbul, Fondazione Prada, Milan.
She teaches Management and economics of the arts and cultural institutions in the master's degree course in Theory and history of the arts and of the image at the San Raffaele University, Milan. She is a member of the Scientific Committee of the Farnesina Collection, of the Commission of Experts for the evaluation of proposals for the donation and/or loan of works of art for the Municipality of Florence and of the Art and Artists Committee of the MAMbo Trust for Contemporary Art. She is also Scientific Director of the Mirella Bentivoglio Archive.
In 2023 she will curate Panorama, the annual traveling event promoted by the consortium of Italian galleries Italics, and the 63rd edition of the Termoli Prize at the MACTE, Museum of Contemporary Art in Termoli.
ACCESS
This event is seated.
Wheelchair Access and Disabled Toilets are available at this site.
Please contact mail@southlondongallery.org with access requirements.