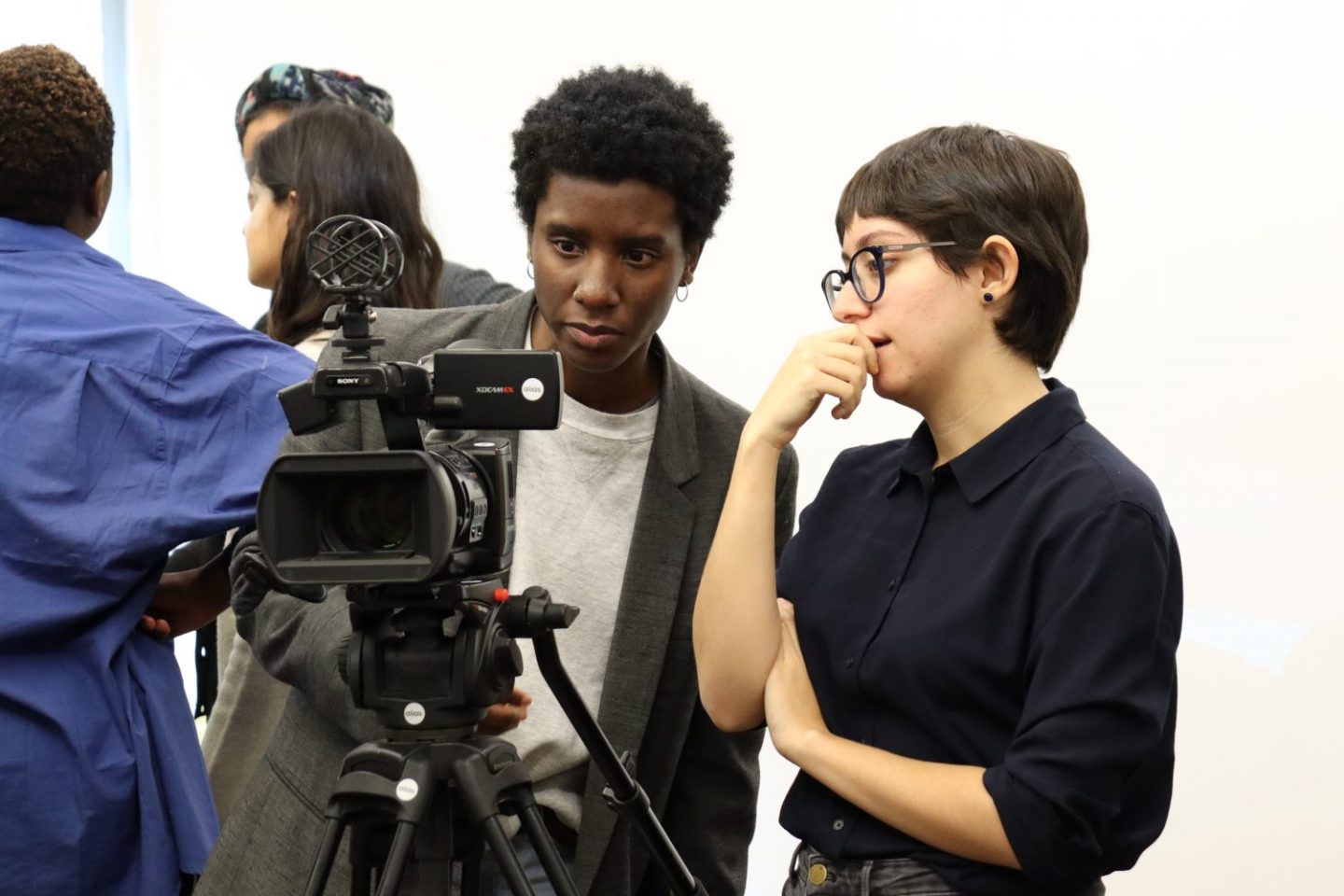 What does the future hold for the UK's next generation of artist filmmakers?  
This online panel discussion with young filmmakers from the REcreative Film School explores the challenges young people in film are facing today, and the kind of industry that could emerge from the current crisis.
Chaired by filmmaker Saeed Taji Farouky. 
Watch a recording of the event below.
ACCESS
There will be a 30 minute panel discussion followed by 30 minutes of questions from the audience.
Audience members can choose whether or not to be visible during the event.
The event will not be captioned.
ABOUT
The REcreative Film School is led by filmmaker Saeed Taji Farouky and Paul Crook, the SLG's Young People's Programme Manager. The film school explores a range of forms: experimental feature film, short films, documentary, music video and artists' moving image through practical workshops, screenings and talks by invited specialists working in the industry. The film school aims, above all, to demystify the industry. It enables participants to gain basic practical experience of camera work, learn how to navigate the film industry, understand and analyse film structure and grammar, and develop their own unique storytelling voice. 
Saeed Taji Farouky has been making films since 1998. His work focuses on issues of human rights, conflict and colonialism, often with reference to his Palestinian and Egyptian background. In 2011 he was named a Senior TED Fellow for his documentary work. He has been teaching film and photography for over 10 years and was previously named an Artist-In-Residence at the British Museum and Tate Britain. His latest documentary, Tell Spring Not to Come This Year premiered at the Berlinale 2015 where it was awarded the Panorama Audience Choice Award. Emmy-winning producer Jamie Doran said 'I have never come across a more emotional, gritty, authentic and brave film than this.'