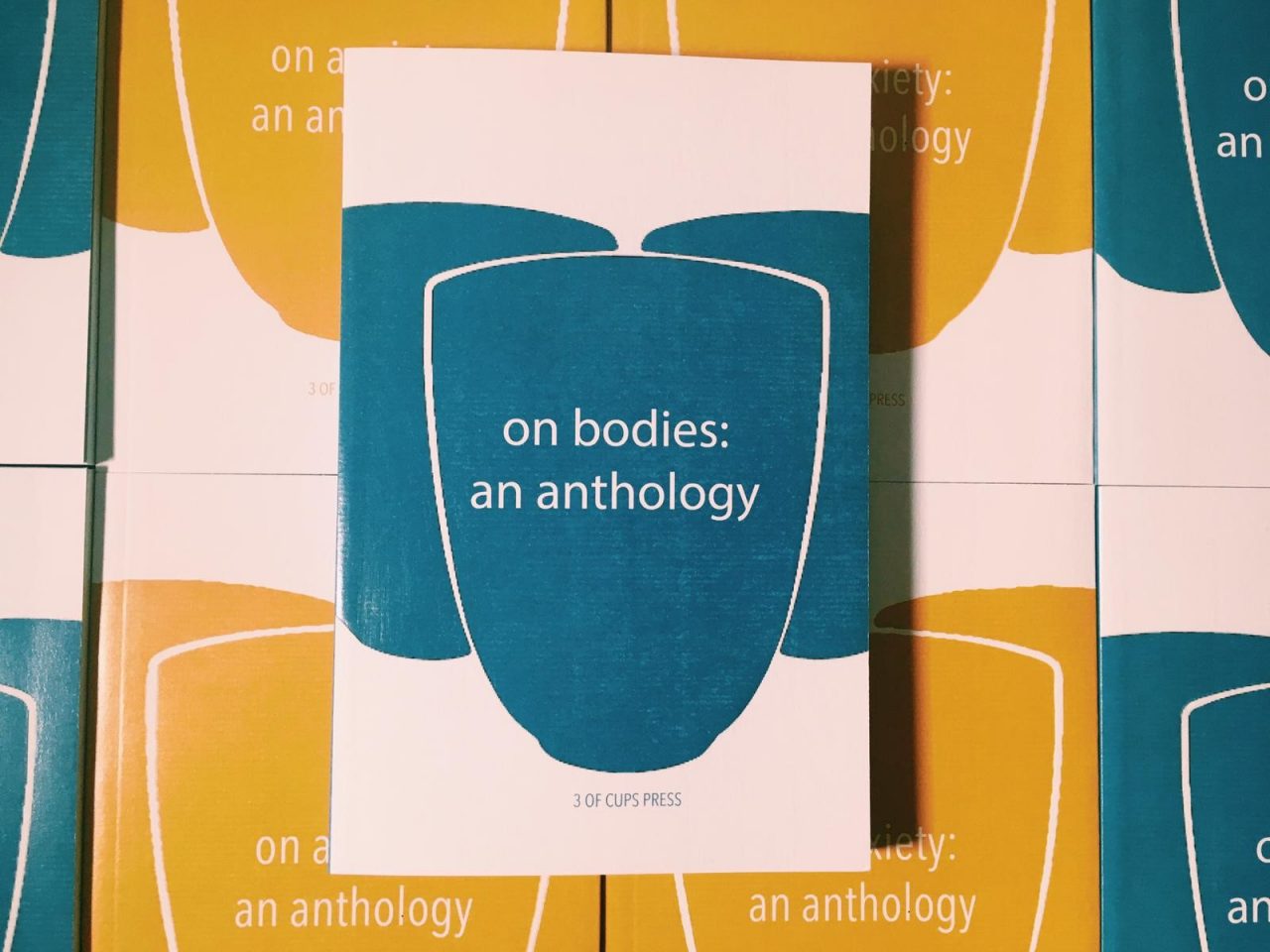 3 of Cups Press launches their second anthology, On Bodies, with readings from Akiho Schilz, Michael Amherst and Clouds Haberberg
Bodies: we all have them, but our relationship with our own body is completely unique and specific to us, to our background, our gender, our sexuality, our race, our faith, our health and our mind. On Bodies is a collection of short stories, essays, poetry and art which explores the often difficult, often miraculous relationships people have with their bodies.
BIOGRAPHIES
Michael Amherst is a writer and critic. His debut book on truth and desire through the frame of bisexuality, Go the Way Your Blood Beats, is published by Repeater Books. His short fiction has appeared in publications including The White Review and Contrappasso and been longlisted for BBC Opening Lines and Bath Short Story Prize, and shortlisted for the Bridport Prize. His essays and reviews have appeared in the Guardian, New Statesman, Attitude and The London Magazine, among others. He is a recipient of an award from Arts Council England and is currently working on a novel as part of a PhD at Birkbeck, University of London.
Aki Schilz is a Queen's Ferry Press Finalist (Best Small Fictions), and has been featured in the Wigleaf Top 50. She was the winner of the inaugural Visual Verse Prize, and the Bare Fiction Prize for Flash Fiction 2014. Her writing appears in print (including Synaesthesia Magazine, Year's Best Weird Fiction IV, Popshot, An Unreliable Guide to London) and online (inc. The Bohemyth, Cheap Pop Lit, The Vagina Project, And Other Poems). She is co-founder of the #LossLit project, a judge for the Bridport Prize and Creative Future Literary Awards for marginalised writers, and Director of The Literary Consultancy.
Clouds Haberberg is a queer London-based, half-Italian writer and musician. They've spent the last several years ranting about disability and mental illness on the Internet, and they've finally managed to channel some of that energy into their first published essay which appears in On Bodies.