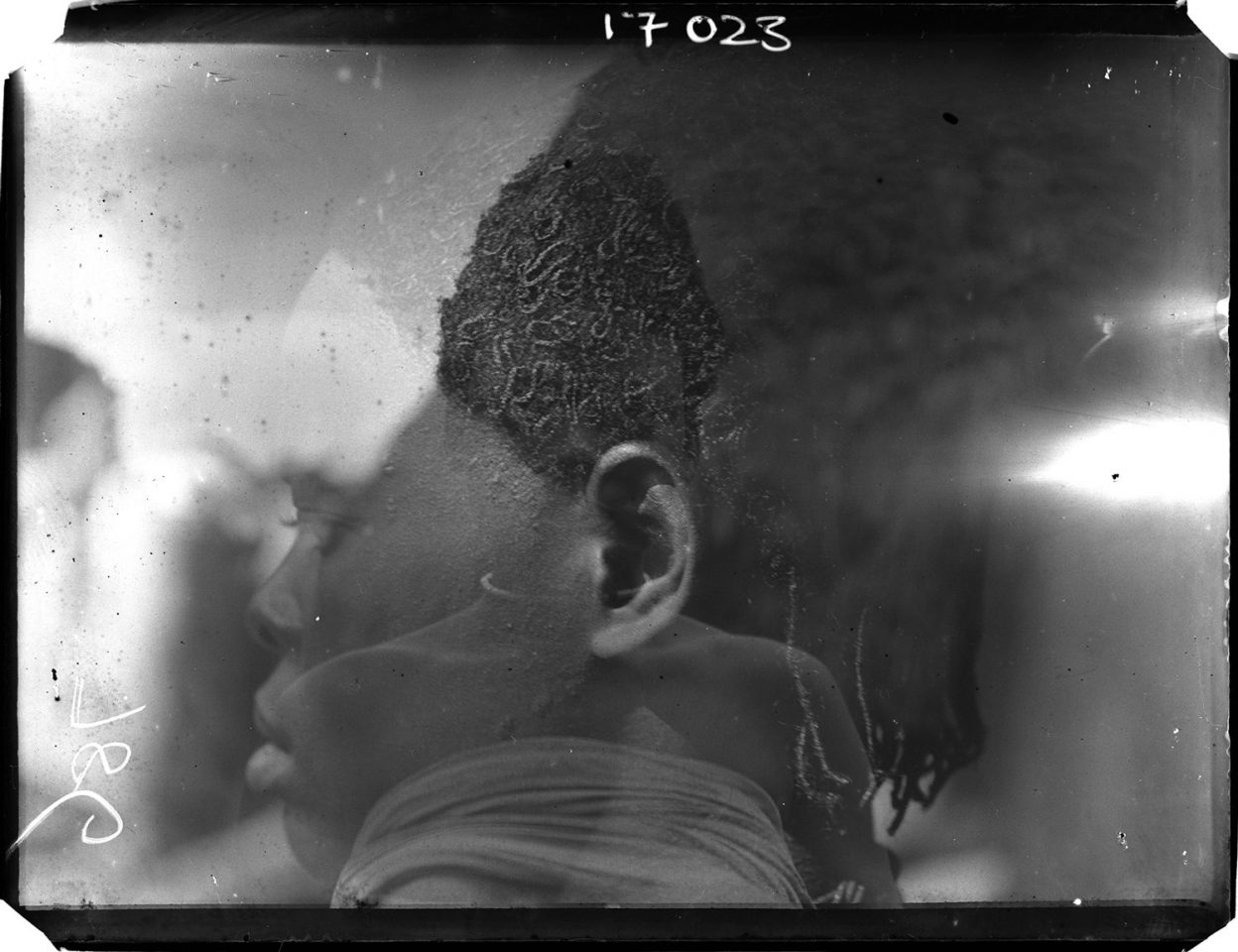 This discussion will consider how colonial archives and collections can be understood in decolonial times.  
Paul Basu, Yvonne Mbanefo, Carmen Vida and Emmanuelle Andrews reflect on their work with the Northcote Thomas archive from across the fields of art, anthropology, conservation and linguistics.  
Find out about how their different approaches are used to address hard histories, forgotten stories and connect with communities in West Africa and the UK.  
Chaired by Errol Francis. 
ABOUT
This event is part of a programme of online events accompanying the Art Assassins' exhibition An archive by other means, on display at the SLG 13 January – 21 February.
Paul Basu is Professor of Anthropology at SOAS University of London and Principal Investigator of the 'Museum Affordances' and [Re:]Entanglements projects. He specialises in issues around cultural memory, history, colonial archives and ethnographic collections.
Carmen Vida is a museum conservator based at UCL's Institute of Archaeology. She has worked on ethnographic, archaeological and social history collections. She is conserving Northcote Thomas collections for the [Re:]Entanglements project and is also pursuing her interests in the larger role of conservation within heritage practice, and in engaging with diverse audiences through practical conservation, education and storytelling.
Yvonne Mbanefo's career sits at the intersection of digital media, cultural heritage and education, deploying technology as an active tool to educate people through storytelling. She has a deep interest in the relationship between everyday life, individual experiences, power structures, and cultural forms in different communities, as well as ways in which to use them to foster cultural intelligence across societies. She is quickly gaining a reputation as a cultural consultant in various projects like film, radio, theatre productions, book publishing and other heritage related projects. She is best known for her work in Igbo Studies and advocacy for African languages.
Emmanuelle Andrews (she/her) is a researcher, campaigner and facilitator working across domestic policy, the arts, academia and activism. She is a founding member of the Free Black University and is committed to the development of radical, imaginative and transformative knowledge production. Currently, she works full-time as Policy and Campaigns Officer at human rights organisation Liberty and previously worked in research and policy organising with activists to campaign against the colonial export of homophobic laws. Interdisciplinary, creative and with a host of side hustles under her belt, Emmanuelle spends her time agitating for change to the world as we know it.
Errol Francis is the CEO of Culture&. He has substantial experience of community engagement around mental health and the arts with minority groups and was formerly Joint Programme Lead at the Sainsbury Centre of Mental Health and Programme Manager at the Department of Health Race for Health programme. He was a programme manager at Arts Council England, Inspire Curatorial Fellowship Programme; Head of Arts at the Mental Health Foundation and artistic director of the highly acclaimed Anxiety Arts Festival London 2014, Acting Out Nottingham 2015 and Hysteria 2017-2018 public engagement programmes. He is Visiting Professor at the University of West London. Errol was awarded his PhD from the Slade School of Fine Art, University College London, where his research focused on postcolonial artistic responses to museums. He was awarded an Honorary Doctor of Letters from the University of West London in 2017. 
ACCESS
There will be an hour long discussion followed by 30 minutes of questions from the audience.
This event will not be captioned.
Audience members will not be visible.
There will be no breaks.
The SLG takes event moderation very seriously. As such, to prevent the possibility of any offensive or inappropriate comments being shared during our online events, the chat function is disabled and only panellists are able to speak throughout. Attendees are warmly invited to use the Q&A functionality to ask questions, which are visible for the event hosts only.