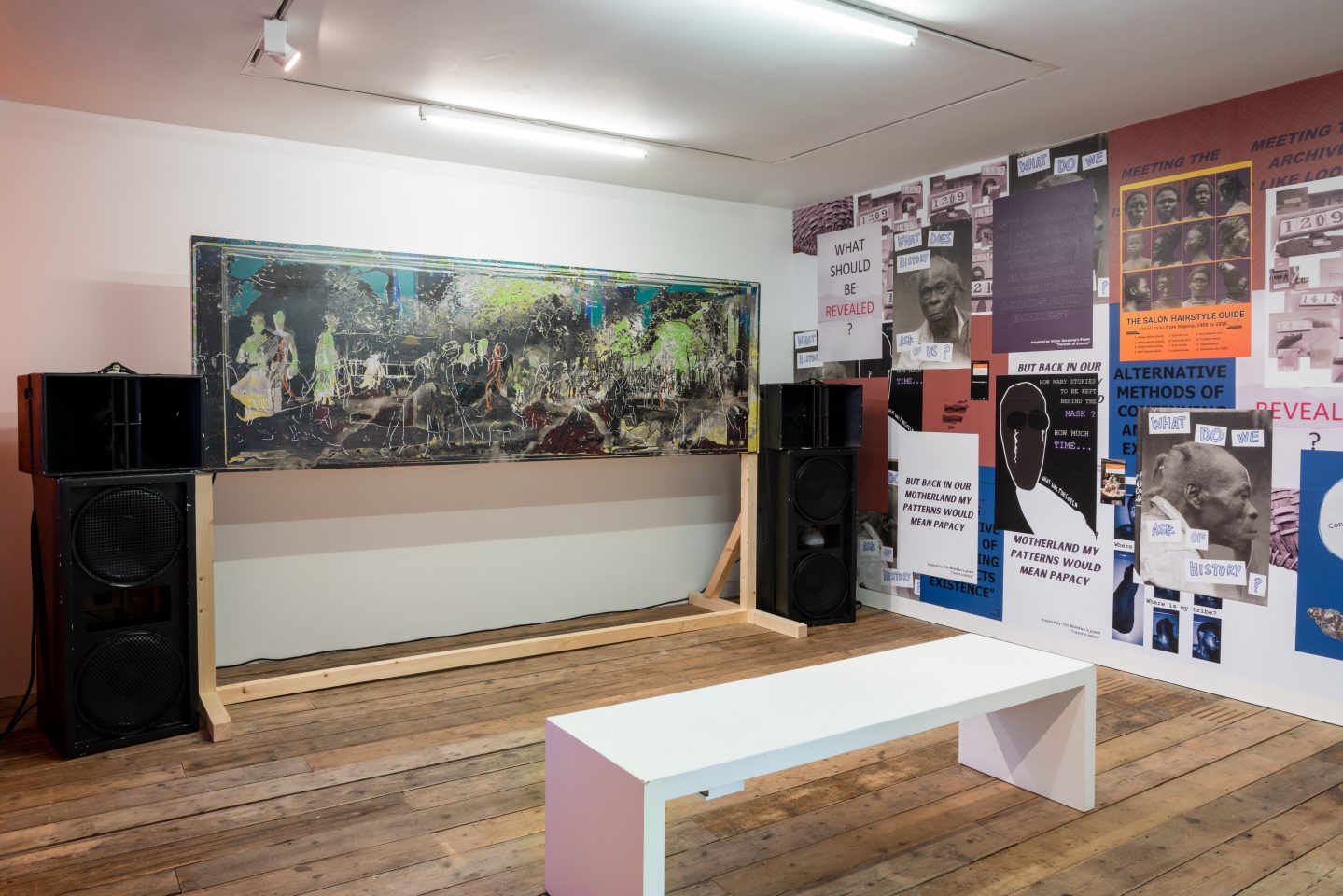 Free exhibition
Fire Station Galleries
An archive by other means is an exhibition that invites us to consider how archives that document fraught histories can be understood in present-day contexts.
Curated by the Art Assassins, the South London Gallery's youth forum, this exhibition features new video work, a soundscape, fly-posters and dubplates, made by the Art Assassins in collaboration with artists Onyeka Igwe and Rosa-Johan Uddoh.
Between September 2019 and December 2020, the Art Assassins interrogated an early twentieth-century archive assembled by anthropologist Northcote W Thomas for their project Entanglements: Who makes history?   
Working in West Africa between 1909–1915, Thomas amassed a huge collection of materials from Nigeria and Sierra Leone, including photographs, objects, sound recordings and field notes. The archive represents a unique document of life in these areas during that period but is entangled with British colonialism and its legacies.
An archive by other means explores the relevance of this archive today from the perspectives of a diverse group of young people living in south London and marks the culmination of the Entanglements: Who makes history? Project.
Listen
Podcast
Here the Art Assassins discuss their research and collaboration with Onyeka Igwe, Emmanuelle Andrews and Paul Basu.
Art Assassins & Onyeka Igwe, Resetting the record, 2020 (Remix By Tony Nwachukwu)
Resetting the record is a soundscape that brings people from pre-colonial West Africa into conversation with people in modern-day London through music, voice and rhythm. Listen here to a remix by Tony Nwachukwu.