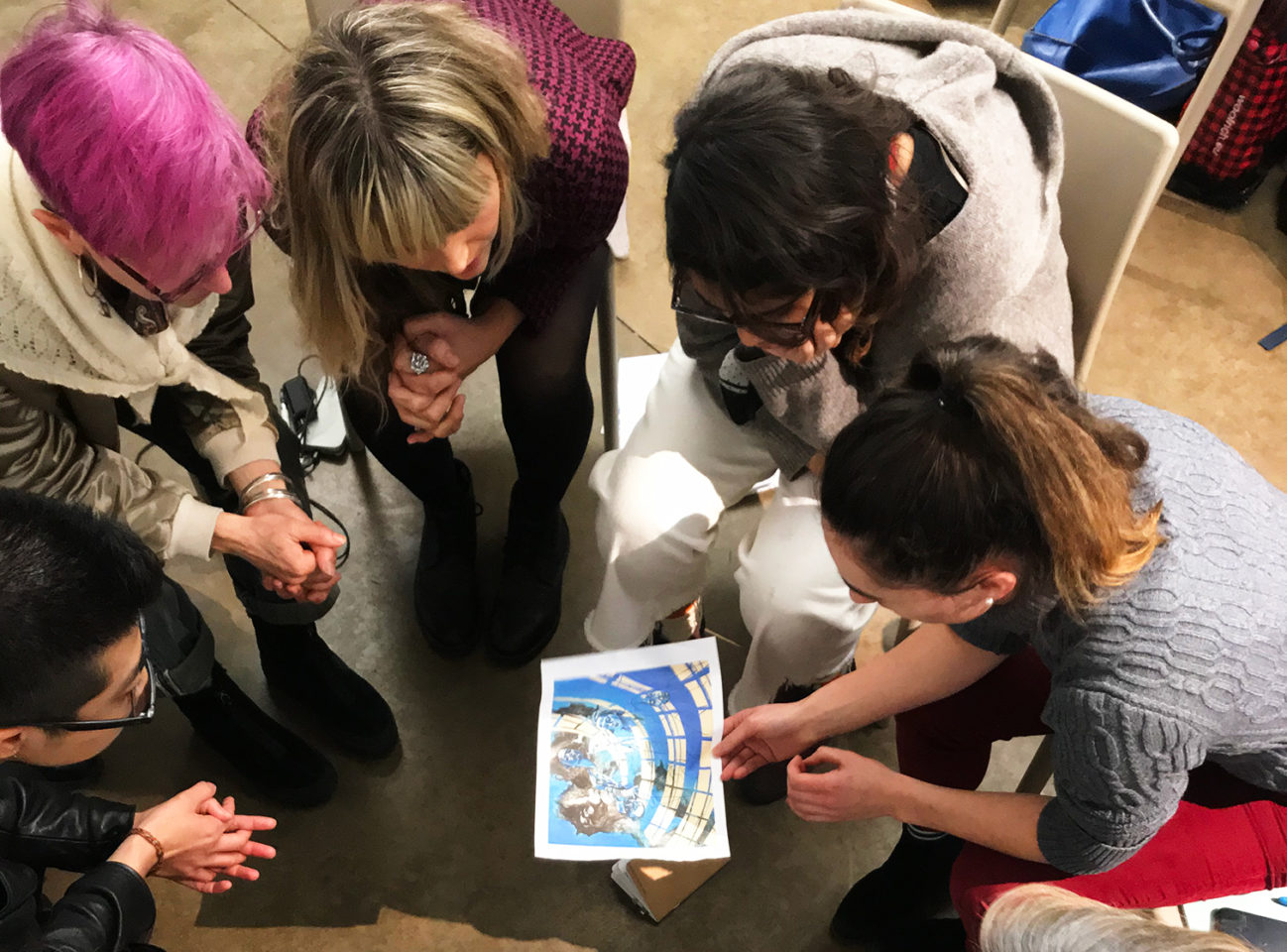 This talk and participatory session is led by artist and peer mentor, Chloe Cooper, who will introduce the practice of peer mentoring and its benefits, suggesting ways to establish groups and models of feedback. As part of the session attendees are asked to share their practice within a small group.
This talk and practical session will: Cover some of the potential benefits of being part of a peer mentoring collective; Consider different approaches to establishing a group; Suggest models and techniques for providing constructive feedback on each-others practice; Look at the practical considerations in setting up and running a peer mentoring group and initiate the first steps with session attendees.
Please bring an example of an artwork that is in development. It could be a photograph, a video on a phone, a hand held sculpture, a drawing in a sketchbook, a set of gestures from a choreography or a section from a performance to perform live.
New Contemporaries have also produced an online resource all about Peer Mentoring.
About Chloe Cooper
Chloe Cooper is an artist and educator. She has been a member of several peer support groups and has run peer mentoring workshops with Artquest as part of the New Contemporaries public programme at World Museum (Liverpool), South London Gallery (London), Baltic (Newcastle), Backlit (Nottingham) and the ICA (London). In her own work she uses performative tours, instructional videos and paper marbling to splash about in the rocky waters of human relationships. Chloe has recently exhibited and performed works at The Body Politic, Catalyst Arts, Belfast (2019); LCN Showcase, SPACE, London (2018) The Oasis Social Club: Brownfield Block Party, Stoke-on-Trent (2018); Battersea Arts Centre, London (2018); Mount Florida Screenings at GOMA, Glasgow (2017); Dancing on Borrowed Ground at Catalyst Arts, Belfast (2017); The Weekender and Performance Art Intensive at The Tetley, Leeds (2017); Feelings Feelings, Tate St Ives, St Ives (2017).
This event forms part of New Contemporaries Bridget Riley Artists' Professional Development Programme.