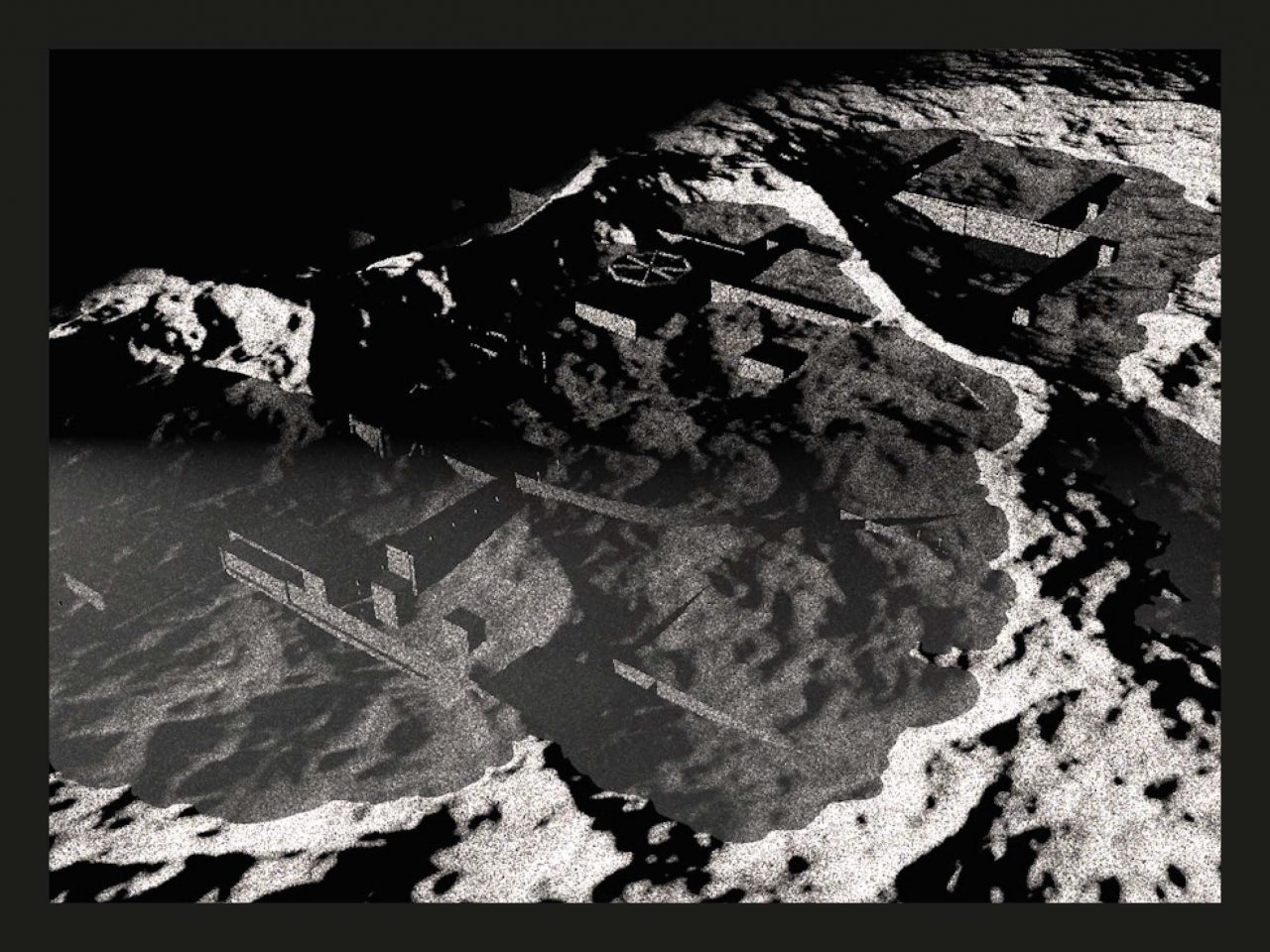 £5.00 / £3.00 Member/ £3.00 Concession
CLORE STUDIO
Silent Echoes is a new video installation and live performance by Dutch artist Dorine van Meel. Silent Echoes presents the viewer with a dystopian vision of a future, implying an unfolding ecological catastrophe. The present-day is represented by abstract, disfigured shapes, with urgent environmental concerns symbolised by extraction and feelings of exhaustion. 
On 29 June at the South London Gallery, the video is accompanied by a soundtrack, produced and performed live by composer Sami El-Enany and a number spoken word performances by artists and activists. Their powerful stories and poems speak of resistance, endurance and cohabitation, and offer a hopeful view for our world in the face of apocalyptic themes relating to the climate crisis and uncertain futures. 
And darkness arrives early,
but who is there to witness.
The approaching shadows play,
a gentle dance of planets. 
BIOGRAPHIES
Dorine van Meel (1984) is a Dutch artist whose practice takes the form of video installations, performances, discursive projects and long-term collaborations. In her video work, digitally produced images are combined with composed soundtracks and texts read by the artist as well as other female narrators.
Van Meel's work has been shown at the 10th Berlin Biennale for Contemporary Art, the South London Gallery, KW Institute for ContemporaryArt in Berlin, W139 in Amsterdam, IMPAKT, Centre for Media Culture in Utrecht, Nottingham Contemporary and Transmediale in Berlin. 
Together with Simangaliso Sibiya, Ibrahim Cissé and Phumzile Twala she organises the Decolonial Futures Cultural Exchange Programme at Framer Framed, a collaborative project between the Sandberg Instituut and the Gerrit Rietveld Academie in Amsterdam, and FUNDA Community College in Soweto, South Africa. 
ACCESS
The room is dark

 

There will be seating and floor cushions